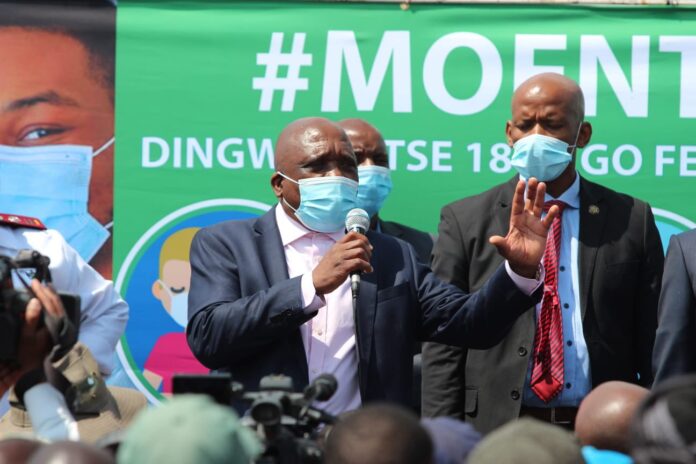 Vaccinated South Africans are likely to be issued with digital vaccination certificates within a week or so, according to SA's Health Minister Dr Joe Phaahla.
In a series of tweets on Twitter, Bhekisisa Chief Editor Mia Malan broke the news.
Those who have been vaccinated will be able to upload their certificates onto smart phones and print them out. The certificates will only be issued to those whose vaccination details are recorded on the EVDS (Electronic Vaccination Data System in SA).
Phaahla said that South Africa doesn't currently require vaccine passports for travellers entering the country. All in-coming visitors are only required to provide the negative results of a Covid PCR test that is less than 72 hours old.
According to Phaahla, the new digital vaccination certificate will be protected from fraud, as far as possible, and will be in accordance with WHO requirements which decrease the possibility of fraud.
Phaahla again encouraged South Africans who are not yet vaccinated to please do so. The statistics overwhelming show that "almost all Covid19 hospitalisations in SA are among unvaccinated people." He said: "You should get vaccinated to reduce your chances of falling severely ill or dying of #COVID."
Yesterday Western Cape Premier Alan Winde published the following graphic to demonstrate the significant reduction in risk of hospitalisation or death for people who are vaccinated: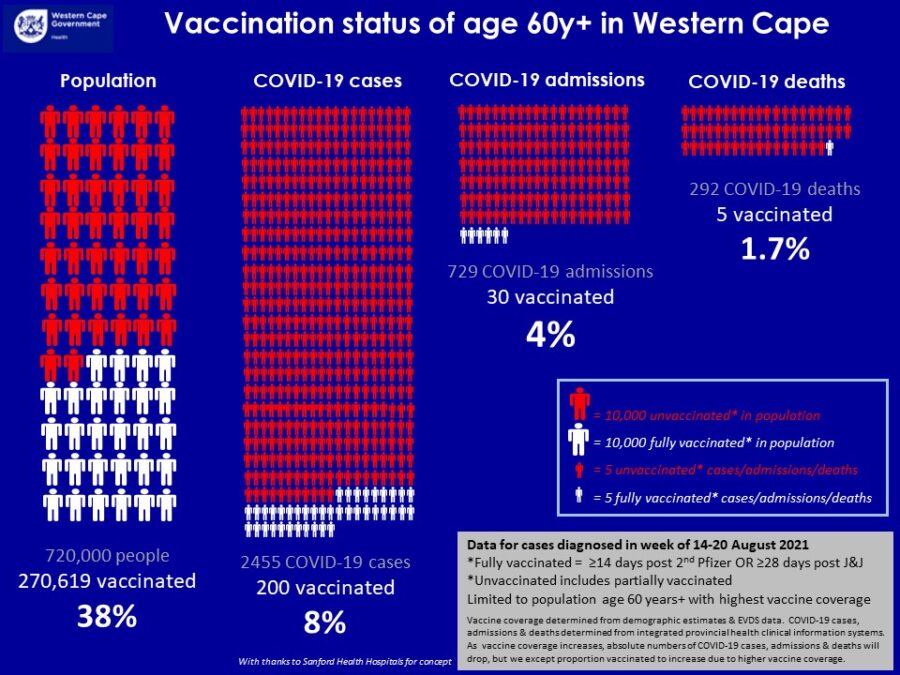 Phaahla said there has been a 24% drop in new COVID19 cases, compared to the previous 7 days. But the WC (23.6% of new cases), Northern Cape, Free State and Kwa-Zulu Natal still have some new cases.
He said hospitalisations have decreased by 10% vs. the previous 7 days. The Western Cape has the highest COVID hospitalisation rate.
Gauteng and Limpopo have officially exited their third wave of coronavirus cases.