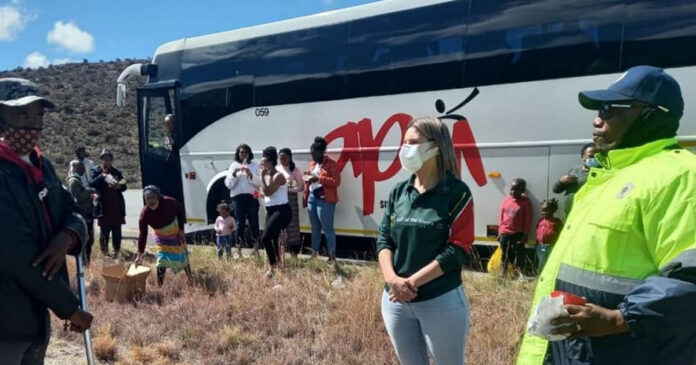 When a bus breaks down far from town, and people have nothing to eat or drink, who you gonna call? Gift of the Givers, of course!
A caring traffic officer, Mr Skota, did just that when he attended to a bus that had broken down 15 km outside of Graaff Reinet in the Eastern Cape. He turned to the organisation that is always there when South Africans need help – from recovering from disasters like flash floods and raging fires, to accessing food during the pandemic and water during the drought.
This week, Gift of the Givers was contacted by Mr Skota, requesting urgent assistance because the bus that broke down had been carrying 50 passengers, consisting of children and elders, who had nothing to eat or drink.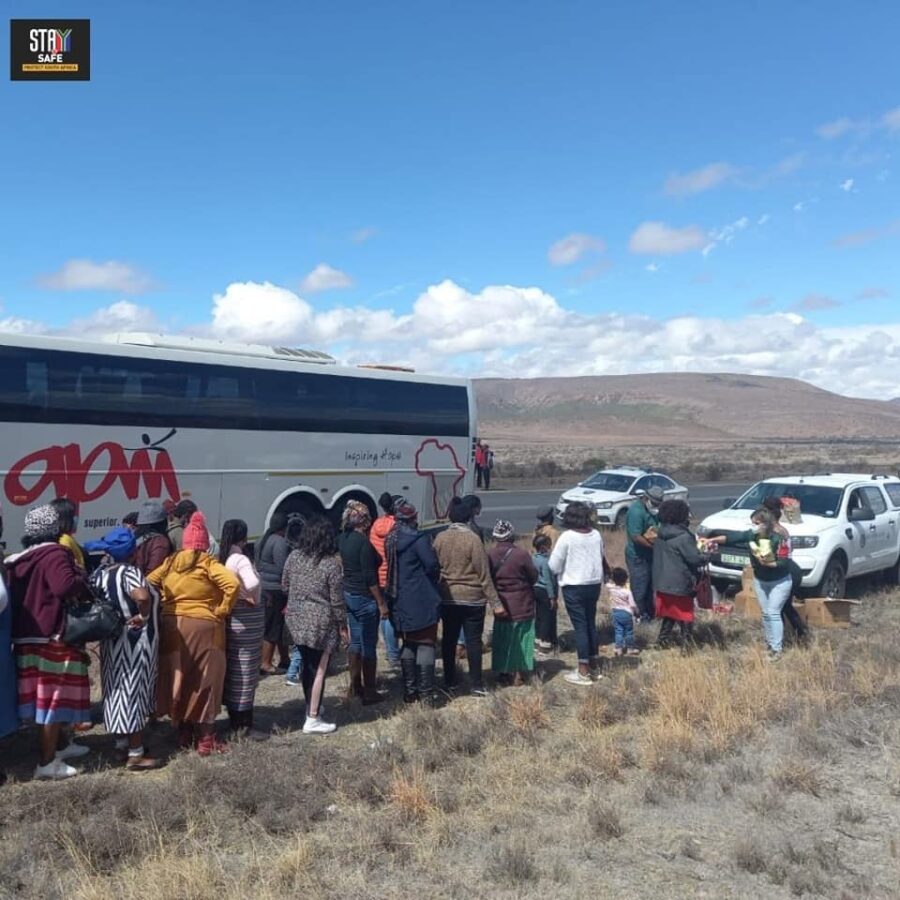 Nobody knew how long the bus would be stuck there as they waited for a replacement from Cofimvaba, which is about 357 km from Graaff-Reinet by road.
Gift of the Givers said on Facebook: "We responded by delivering KFC South Africa lunches, water, #Woolworths pretzels 🥨, #KitKat chocolates, #Nestlé cappuccino beverages, TFG-The Foschini Group blankets for the kids, and hand sanitiser."
In the evening, they served hot meals. "Thankfully, help arrived soon after," the organisation said on social media.
On behalf of all the passengers, an impaired elderly man – who is diabetic – thanked the awesome Gift of the Givers team and the traffic department (with the wonderful Mr Skota). The man said that he had had no water to take his diabetes tablets while they stood outside of town, and said their assistance had come to his rescue.
Other passengers also told the team they will never forget the "kindness and grace" they received.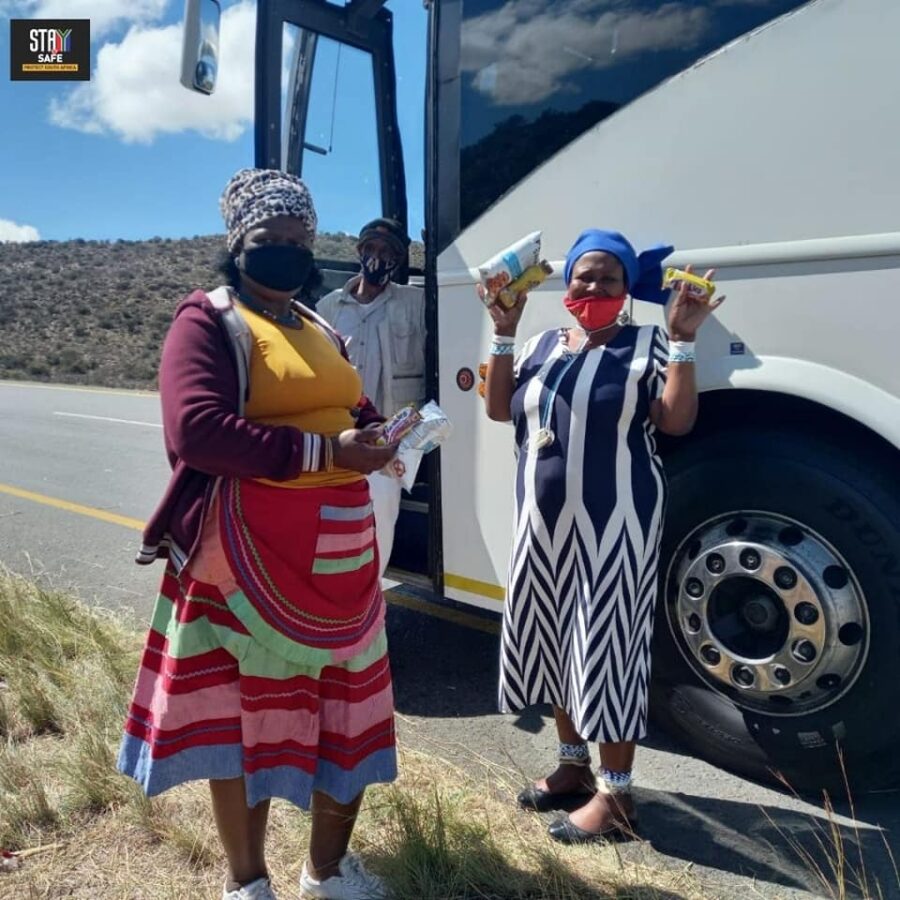 Gift of the Givers – founded by Dr Imtiaz Sooliman – is the largest Disaster Response NGO of African origin in the world. They don't only help South Africans. In fact the organisation has provided R3.8-billion in aid during its 28 years, and won 132 awards for its incredible work in 44 countries.
If ever you're wondering how to contribute to a better South Africa, please consider giving to Gift of the Givers:
Imagine the significance your small contribution can make to someone's life. Now imagine if we ALL made a small contribution. 💚

Tap: https://t.co/rQ1IOIuycG
Call: 0800 786 911
Email: info@giftofthegivers.org#GiftOfTheGivers #ForTheGreaterGood #SouthAfrica pic.twitter.com/6rH6fGLmwu

— Gift of the Givers (@GiftoftheGivers) September 14, 2021