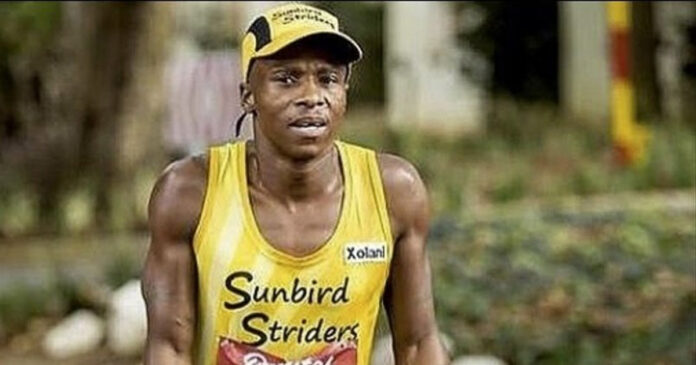 Tributes have poured in for Xolani Luvuno, the South African amputee athlete who inspired a nation by overcoming every bad thing life threw at him to complete challenging events including the Comrades Marathon and the Iron Man. Xolani sadly passed away on Monday evening in his apartment.
His mentor Hein Venter, who also inspired the nation when he rescued Xolani from a life of drugs and begging, living underneath a bridge in Centurion, and gave him hope. With Hein's support Xolani overcame his addiction to nyope, started training with Hein and became an endurance athlete, and worked for him in his perfume business.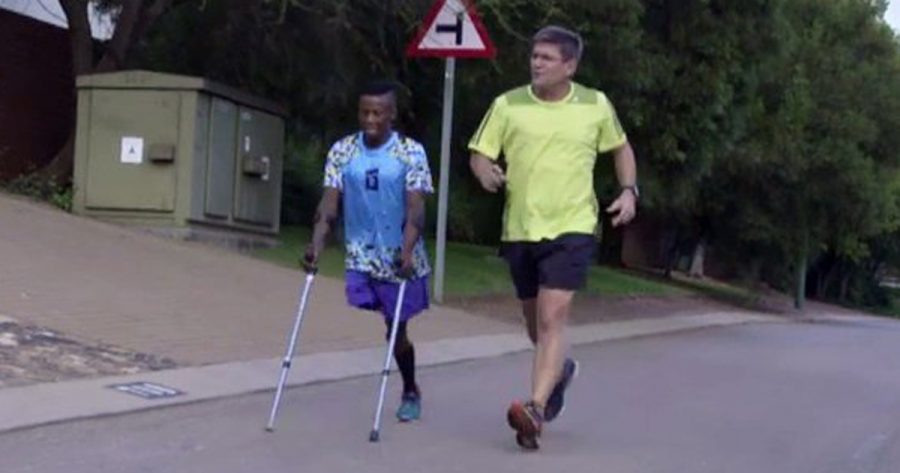 Together Xolani and Hein represented the ultimate South African tale of comradeship, uBuntu and humanity. Last night, a devastated Hein said:
"Rest in Peace, Xolani. You were a son to me, a friend to many and a hero to all who were inspired by your incredible bravery and appreciated your humility. Your legacy will live on… This ending was all so unnecessary. With love, Pappa Hein"
Hein also posted a segment of Carte Blanche that featured Xolani and him, saying: "This was the real Xolani and how he will be remembered. It was a privilege and a blessing to me to have traveled on this road with him…" (Watch the video below.)
Carte Blanche announced on Tuesday afternoon: "It is with heavy hearts that we hear of the passing of the exceptional Xolani Luvuno. @ClaireMawisa met him when we told his story of determination in 2019."
Claire said in her blog at the time:
"I can honestly say that I have never met anyone in my entire life that has had to overcome as much as this man has had to. Yet, when I met him on a chilly autumn morning in Centurion, Pretoria he was very chatty and laughed at his own jokes…"
She explained how "Xolani was abandoned by his parents as a young child, and was sent to live with his grandmother. But as a teen, he became increasingly disobedient, so much so that his grandmother gave him an ultimatum; either behave, or leave her house. He chose to drop out of school, lived on the streets, started doing drugs, and got involved in house robberies to feed his drug habit. It was at a house break-in that he was caught by police, and sentenced to 5 years in prison. While sharing his story, Xolani doesn't expand much on what life was like in prison. I think he did it out of respect for me as a woman. Xolani's physical frame is tiny, so when he alluded to the abuse, violence and rape that happened while incarcerated, he breaks eye contact for the first time and one can only imagine that he must have been on the receiving end of the unspeakable."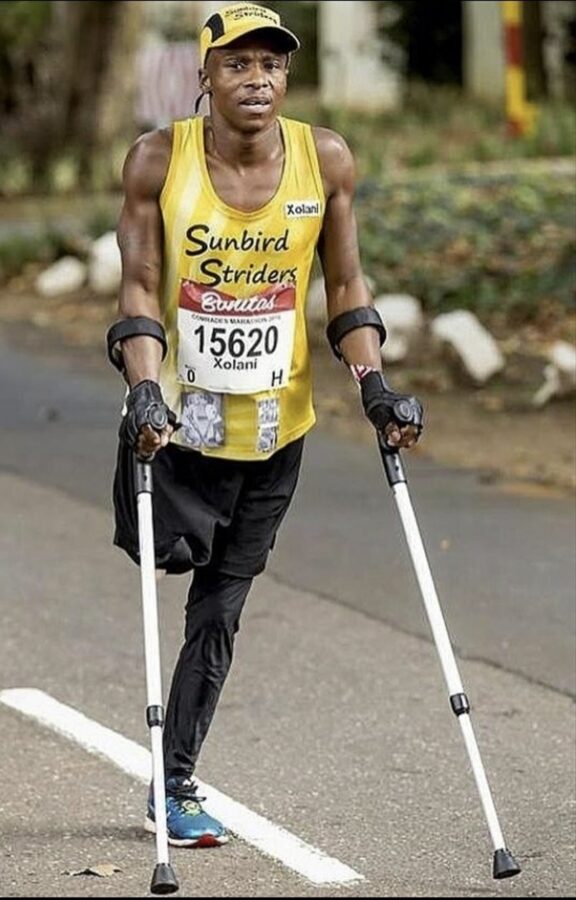 His challenges didn't end there. Once back out in the world, he suffered bone marrow cancer and had to have his leg amputated above the knee. After that he turned to begging… which is where Hein found him in 2016, and felt compelled after seeing him several times during his commute to work, to stop and help.
Xolani embodied "the unyielding and resilient nature of the human spirit", said Claire. She added: "He does not have the words to articulate what Hein means to him or how Hein has changed his life… But his achievements just show us all what can happen when someone is given a chance."
But like all humans, we can falter. Hein did not disclose the exact nature of Xolani's passing, but he did tell local press that Xolani had been intoxicated the night before he died.
Hein described Xolani to News24 as an "absolute angel who touched so many lives" and that it was a "tragic way for a life full of smiles and gratitude to end".
Hein revealed how Xolani had always expressed his gratitude and that he became a motivational speaker, and donated his Comrades' bonus to a school for kids with disabilities.
"He was just so dedicated and determined… There was never a complaint, Xolani would just carry on," said Hein. "It was just such a privilege to witness that part of his journey."
With tributes pouring in from around the country, and people posting photos of themselves with Xolani, Hein said: "That's who Xolani was. He loved life and lived for other people. I'm so grateful when I read all the wonderful stories from other people about him. He touched lives. I was just so blessed to be part of it. He really was such an inspiration to so many."
WATCH CARTE BLANCHE: Xolani and Hein
If you're in SA – you can watch Carte Blanche on DStv Now.
If you're overseas – #CarteBlanche streams from Tuesdays; you can watch this and thousands of other popular local South African shows & movies by subscribing to Showmax International now. You can try it FREE for 14 days.