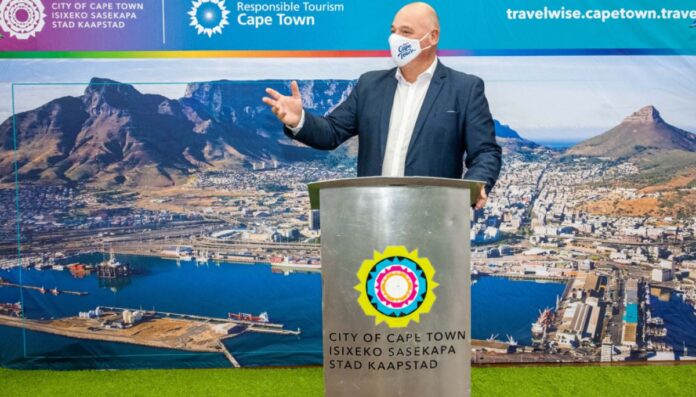 Cape Town will be taking South Africa's 'Red List' issue to the UK's High Commissioner, according to the City's mayoral committee member James Vos. In a statement today, Vos revealed that he has been in constant communication with UK government officials about South Africa's continued inclusion on the UK's travel red list but will now escalate this matter with their high commissioner.
South Africa's embattled tourism industry is reeling from the latest announcement from the United Kingdom to keep the country on its dreaded COVID red list, forcing returning UK visitors into expensive 10-day hotel quarantines (costing at least £2,000).
According to SA current affairs show Carte Blanche: "The UK has also announced that it will now consider fully-vaccinated visitors from certain countries, including South Africa, as unvaccinated – a move experts say isn't based on science." Carte Blanche will be examining these startling regulations on Sunday in SA (watch on DStv Now). The show streams from Tuesday on Showmax International if you live abroad. 
Vos says he will make it clear to the High Commissioner that Cape Town is destination-ready and that the city has a thorough and successful vaccine rollout – around 1 655 800 jabs have been administered at the 65 vaccination sites across Cape Town.
"With the vaccines now widely available, the people of Cape Town have shown up for their communities by getting their loved ones, neighbours or friends to vaccination sites or sharing information on where and how to quickly get jabbed," he said.
Vos said the UK government's reasoning based on the Beta variant that was first identified in South Africa "frankly does not make sense".
As he says "no Beta cases have been reported in South Africa this month with the Delta variant dominant locally – as it is in the UK and most of the world." (The SA Government announced on 16 September that South Africa is now free of the Beta variant.)
Vos begged:
"I implore the UK government to base its actions in this regard on science and reason.

"Remove South Africa from the red list and allow British travellers to visit their favourite holiday destination.  Let's gets this done before it's too late."
Devastating impact of Red List
Vos said: "Of course, the impact of the red list on South Africa's economy is devastating with an estimated R26 million in much-needed revenue being lost every single day."
R26 million in revenue lost ever day
"The Mother City has long been a favourite destination for British travellers. In 2019, readers of Britain's Telegraph newspaper voted Cape Town their favourite city in the world for a seventh consecutive year. This month, Travel + Leisure magazine's global audience rated ours (Cape Town) the best city in Africa and the Middle East and the 25th best in the world.
"With a variety of cultures and cuisine, natural beauty, and some of the best wines in the world, it's clear why the Mother City is so loved!" said Vos. (Four of the top five hotels in Africa are in Cape Town, according to T+L readers.)
"Should the UK announce that South Africa is off the list, our Destination Marketing Organisation, Cape Town Tourism, is ready to hit the ground running with the 'Find Your Freedom' marketing campaign in international media, online, and in prime locations including London. We will also partner with top airlines to share the campaign on their flights," said Vos.
"Our points of entry are ready to welcome passengers.  Cape Town International Airport – the best in Africa – boasts a new electronic checking system making it easier to process passengers. The city also has a world-class cruise terminal at the V&A Waterfront outfitted with top-class equipment and staff, customs facilities, immigration desks, passenger infrastructure, restaurants, and baggage handling services."
WATCH Carte Blanche Trailer: SA Seeing RED
Watch the show overseas | Watch in SA on DStv Now