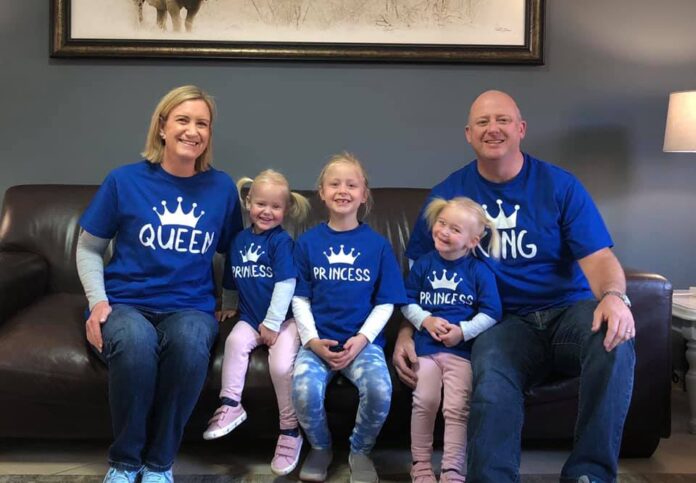 A group of caring South African expats living in Timaru in New Zealand have rallied together to set up a fundraiser for the Dickason family who last week suffered an unimaginable tragedy when South African mother Lauren Dickason allegedly killed her three children and reportedly injured herself.
The group said the fundraiser is to support the Dickason Family towards funeral expenses, and the travel and accommodation costs for family members (who would be coming from SA). Donations have already poured in from over 370 people touched by the tragedy – both South Africans and New Zealanders. At the time of publishing (1pm SA time on Friday),  over $18,000 (New Zealand dollars) had been raised.
Writing on the GiveALittle page, the group says: "In expressed love and sympathy from the community towards Graham Dickason, the father of the three girls.
"In loving memory of twin sisters Maya and Karla, aged 2 and Liane, aged 6 who died in Timaru, New Zealand on 16 September 2021."
Many donors have left heartfelt messages, with several saying 'Kia Kaha', which is a Māori phrase meaning 'stay strong'.
One South African expat, Lindsay, said:
Kia Kaha Graham and family! May your 3 angels rest in eternal love ❤ From a fellow S African living in NZ with 2 beautiful girls a similar age to yours xxx
Kathryn, from New Zealand, spoke on behalf of many in the country writing:
"Graham and Lauren, we hope you feel the depth of love, compassion and support, there is for you here in New Zealand. This extraordinary tragedy has left us speechless, but it's so obvious to Kiwis, that you are a wonderful family, who have been unexpectedly and utterly traumatised. We see in your gorgeous photographs, lives full of service, love and potential. We mourn your babies, and hold you in our hearts and minds, as you rebuild yours. Kia kaha ❤️"
Last night, hundreds of locals gathered in Timaru to pay tribute to the girls who died, and show support for the family. A letter was read out during the candelit vigil in which Graham Dickason said he forgives his wife, and called on others to forgive "lovely Lauren" too, in their own time. He said it is the key to healing.
To support Graham Dickason and the family, visit the fundraising page here.