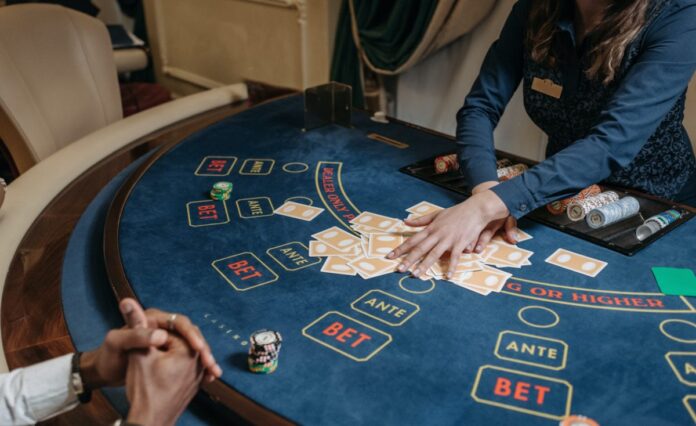 Poker is a very popular hobby in South Africa. Early Dutch settlers banned all games of chance in 1673, and in 1965 further legislation was passed further restricting gambling, though exempting horse racing. It was not until 1996 that gambling became legal, and regulated, in the most developed country in Africa. Since then, resort-style casinos to rival even the biggest in Vegas and Macau have been popping up, as well as spaces dedicated to poker, offering a place for all those who want to learn to visit.
Gambling in South Africa
The lottery is by far the most popular of all games of chance, with 96% of the adult population having played at least once. Scratch off tickets, slots, and horse-race betting following closely. Poker, however, has yet to reach such dizzying heights. However, the popularity of poker has been slowly increasing; there are 59 casinos in the country, and 12 poker rooms. In addition to this, there have been many poker tournaments held in South Africa, including Poker Cup News, World Poker Tour, and all three African legs of the World Series of Poker in 2010, 2012, and 2013.
The Move Online
The industry's move online has certainly helped spread the popularity of poker in this African nation. Players can play all possible casino games from the comfort of their own homes, like slots, roulette, blackjack, and poker in all its forms; Omaha, Hi-Low, Texas Hold'Em and so on.
Land-Based Casinos
However, the online capabilities of the industry have not been fully realised yet in South Africa, though the governments attitude to regulation and enforcement does indicate that soon new legislation will loosen restrictions and pave the way for more online activity. In the meantime, there are plenty of places for people to play poker, ranging from entry level tables, through to high roller spaces in the big, Vegas-style casinos.
1. Emerald Casino, Vanderbiljpark
The host location for the WSOP events, the Emerald Casino is one of the most luxurious and decadent retreats for tourists and locals alike. Offering slots 8am to 10pm, and table games 10am to 10pm, there is something for everyone. As well as Roulette and Blackjack, there are a number of poker tables, some offering progressive jackpots. Additionally, there are private tables and an exclusive VIP area as part of the Emerald Rewards offered, where players have access to exclusive prizes and preferential treatment. There is also a regular monthly poker tournament open to guests and visitors.
As well as offering a top-class casino experience, the resort is so much more. It caters to weddings, conferences, and special events. It has a range of accommodation to suit all budgets, as well as plenty of restaurants, bars, and an aquadome. The resort even offers game drives, crazy golf, and river experiences.
2. Rio Casino Convention Resort, Klerksdorp
Inspired by the passion and vibrance of Brazilian Carnival, this resort is one of the biggest in the southern hemisphere. It offers 247 slot machines and 12 tables offering Blackjack, Roulette and Poker. In addition, high-rollers and VIP guests can access the Rio Prive Lounge, offering additional slots, tables, and even priority parking. The Winners Circle app  is a loyalty programme that allows players to gain points, withdraw winnings, make deposits, and make sure they don't miss out on any rewards or special offers. The Vegas-esque décor, and sumptuous surroundings, certainly make any player feel a million dollars, no matter their budget.
As well as the casino, there is plenty for players to do in their downtime. The hotel features 70 rooms, swimming pools and a wide range of dining options.
3. GrandWest Casino and Entertainment World, Cape Town
The GrandWest is the largest entertainment centre of its kind in South Africa and offers a wide range of gambling and non-gambling activities for its guests.  There are areas specifically for beginners, to help them learn the different games in the casino and get to grips with casino etiquette, and a VIP members programme for high rollers and more dedicated players. The loyalty programme extends across all Sun International Casino venues and gives players access to more tables and exclusive perks. There are daily events across all games, including poker, giving players more chances to win big. As well as a casino, there is an ice rink, bowling, and restaurants, perfect for a family day out.
4. Shuffle-Up Poker Room, Sandton
A dedicated space for poker aficionados, this locale is all about the poker: tournaments, high-rollers, freerolls, beginners, international superstars and everything in between.  ShuffleUp Poker has been responsible for bringing international poker tournaments to South Africa, including WSOP and WPT. Players gather here to play poker; there are friendly beginner games, low buy-in tournaments, as well as the opportunity to win big in the progressive jackpot tables. Players like Eric Seidel, nine-time WSOP bracelet winner and Gus Hansen, three-time WPT winner are frequent visitors.