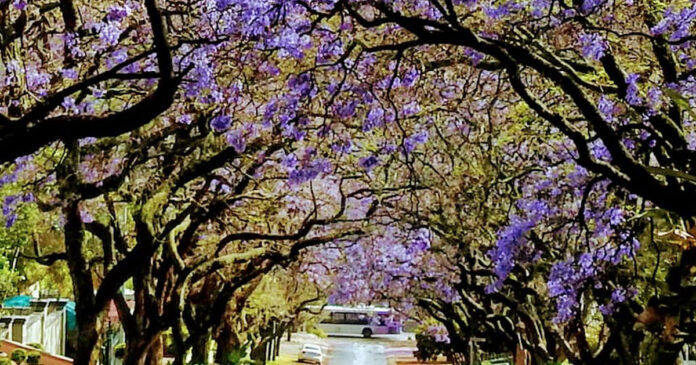 It's that time of the year again – when Pretoria transforms into a beautiful purple haze, as the Jacaranda trees burst into bloom, and purple petals carpet the city's pavements. Yesterday morning, Friday 8 October, as rain fell on Pretoria (one of South Africa's capital cities), local resident David (Dawie) Jacobs captured these stunning photos of the rain-enhanced beauty of the Jacarandas.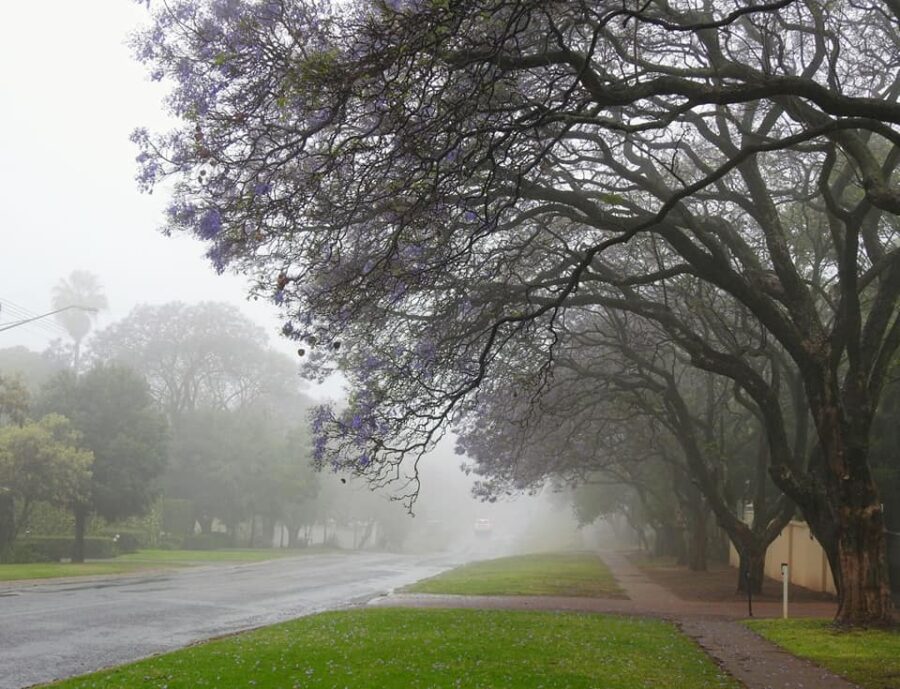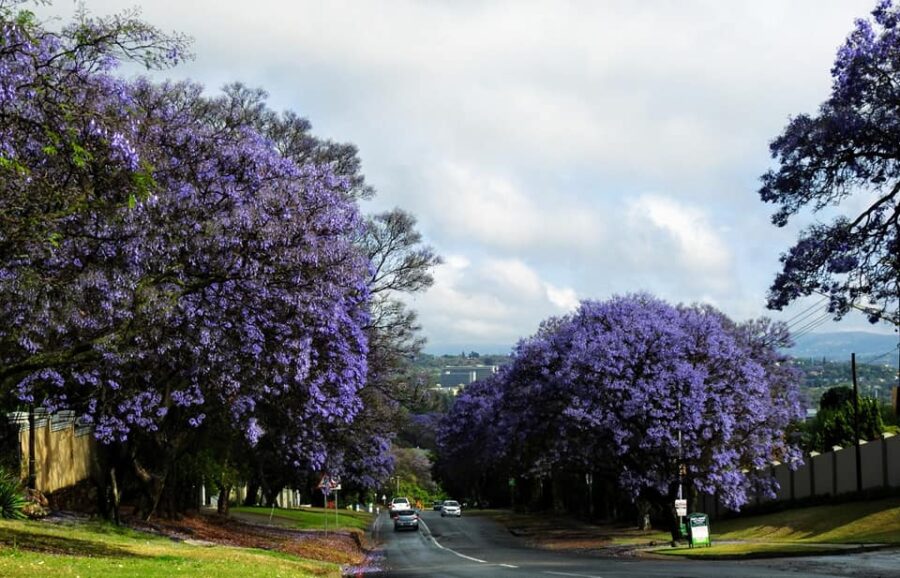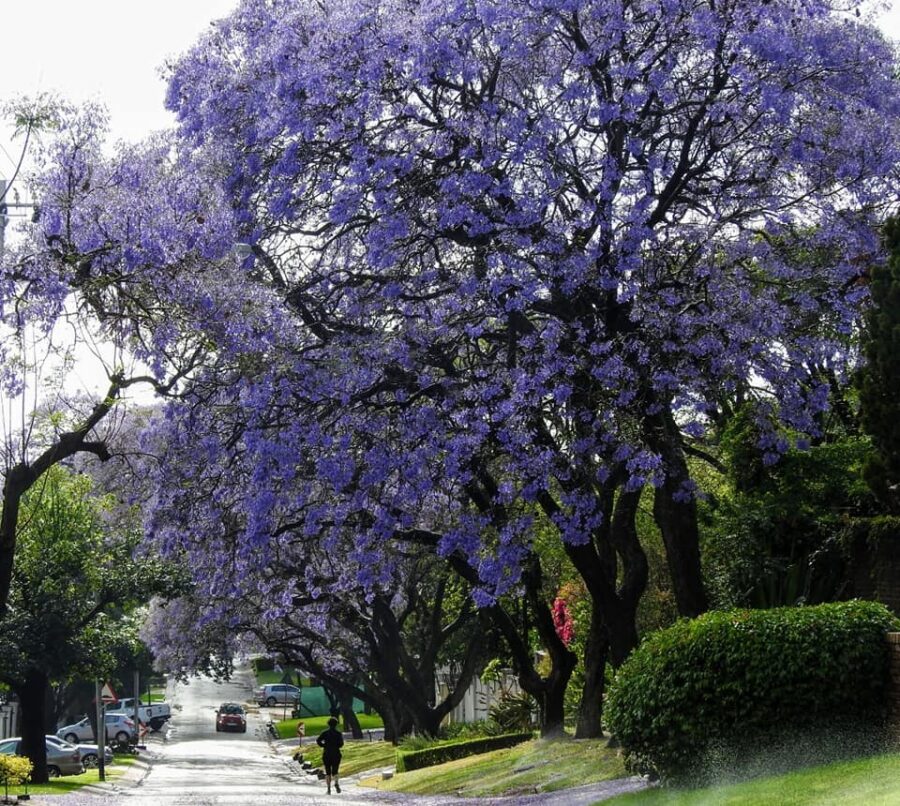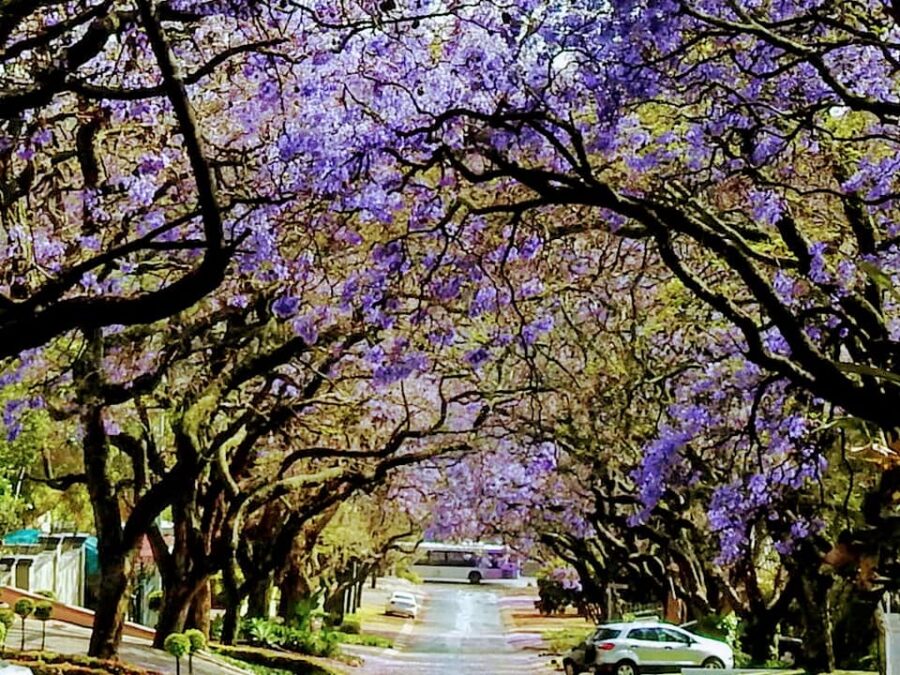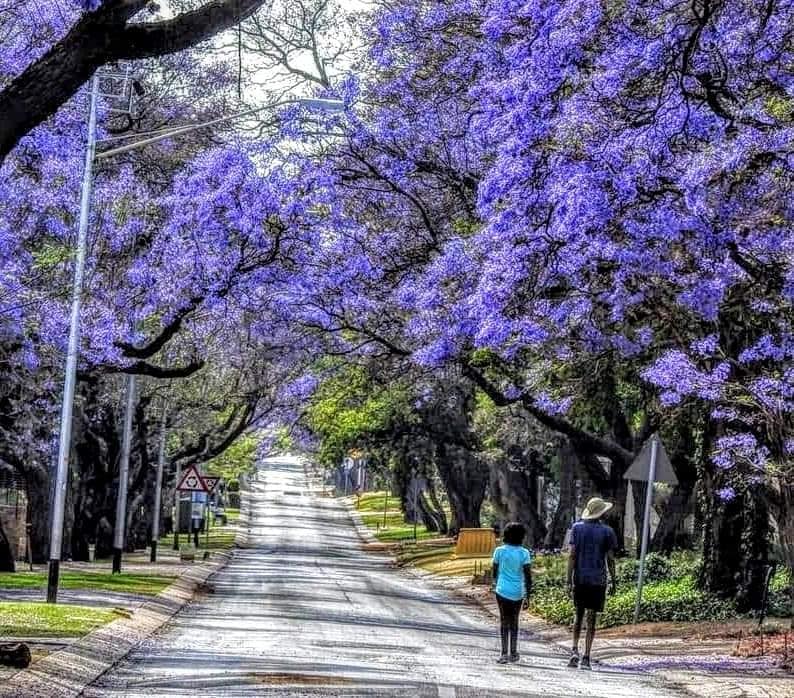 "We are spoilt by all the beauty around us," he said on social media. Most of Dawie's photos were taken in Waterkloof, including this special picture of a lady with an umbrella, as well as in New Muckleneuk.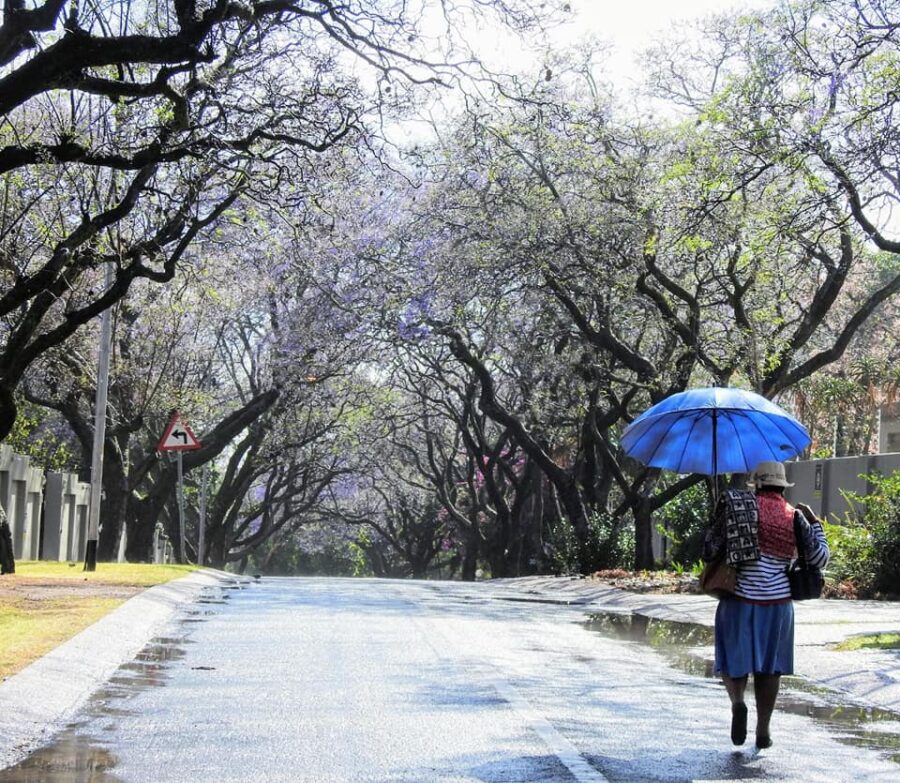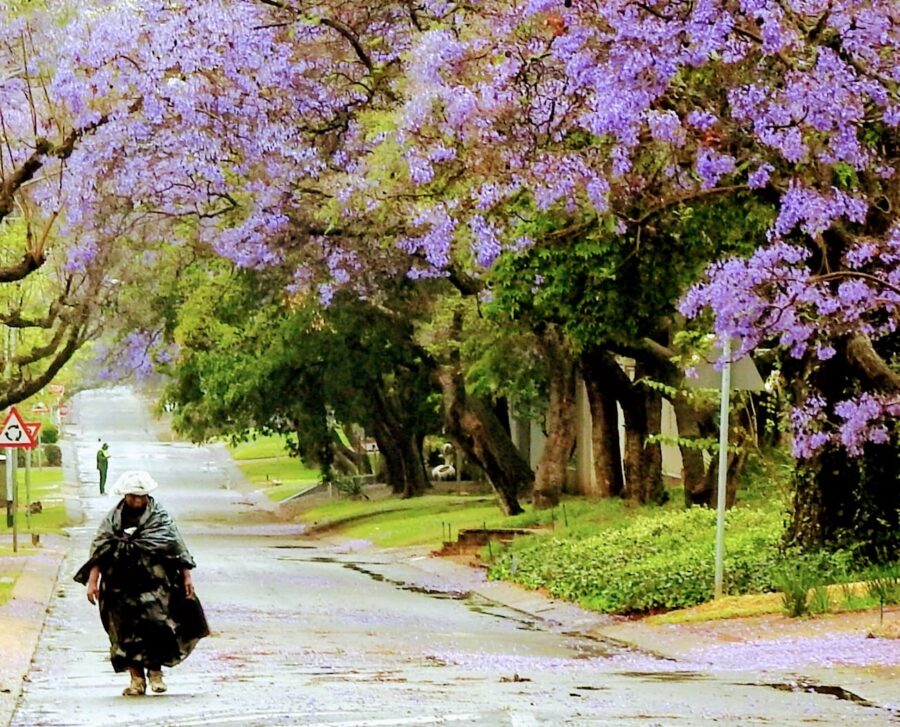 Where to find this year's Jacaranda trees flowering in Pretoria
Some Pretoria residents were surprised – despite living in 'Jacaranda City' themselves, they had not realised any Jacarandas were flowering yet.
According to Dawie, "there are beautiful 'Jacaranda spots' in Pretoria, but you have to move around to find them, like looking for game in the Kruger National Park 😉🙃"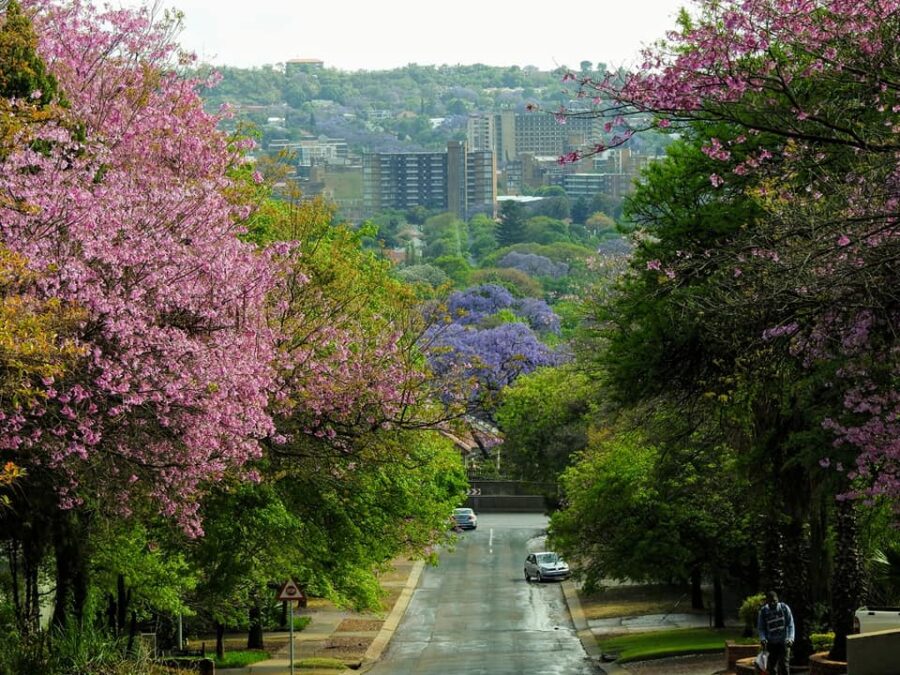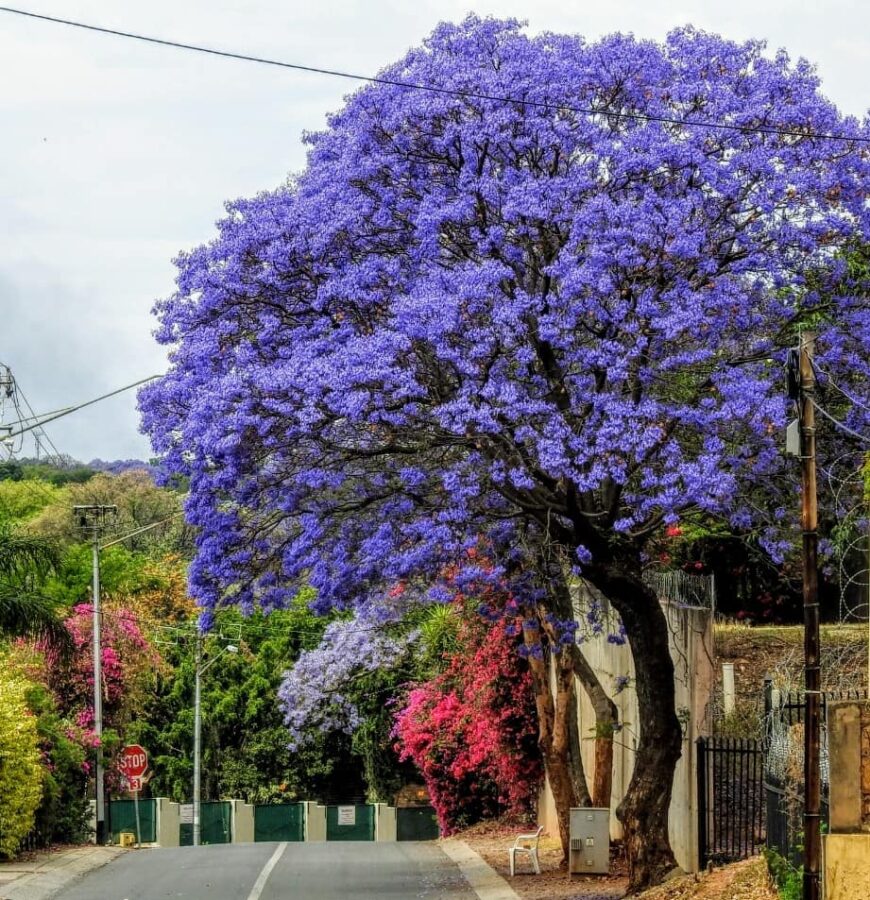 Dawie explains that some trees are slower than others to bloom. Whilst some, he says, are already shedding their blossoms, especially after the rain.
Dawie says: "I travelled for about two hours (on Friday) morning to find these shots." He says for anyone who would like to capture similar pictures, they should venture out in the morning. "Many trees already have purple carpets below them due to the rain," he says.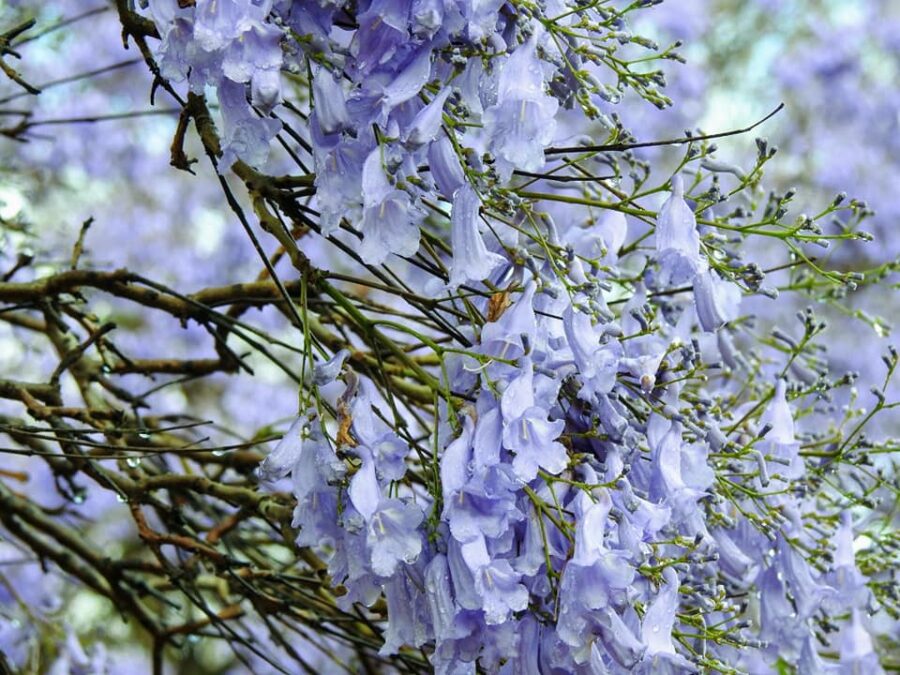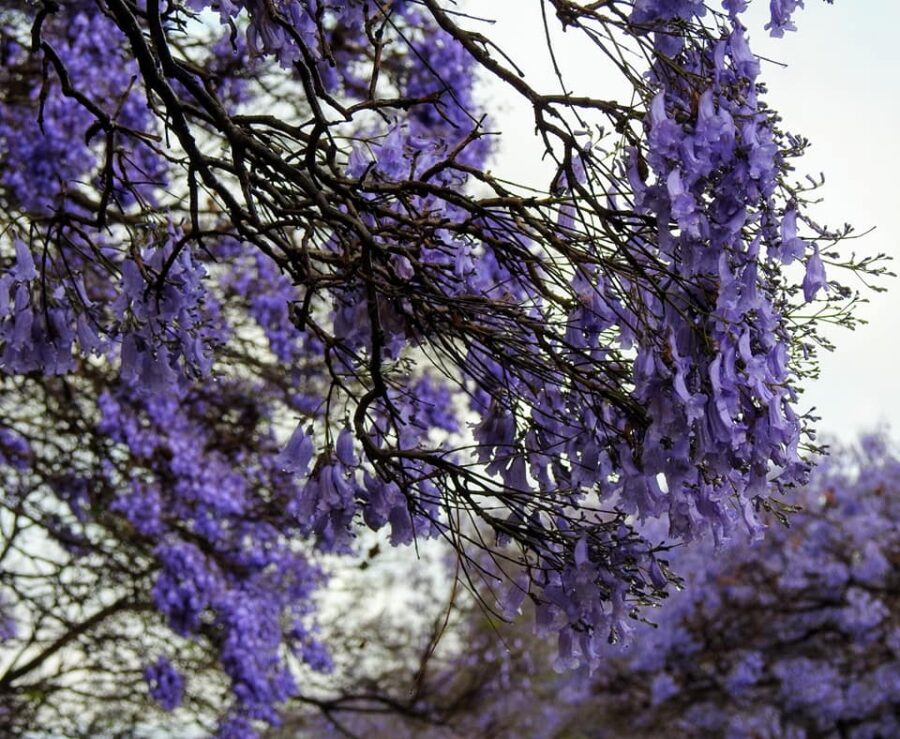 The unique white Jacarandas in Herbert Baker Street, in Groenkloof, are also already in full bloom and some are also shedding their blossoms, he says.
This morning – Saturday – Dawie went out again, between 06h00 and 07h00, and photographed a different perspective: "Church Street, Pretoria, early this morning before our capital woke up, fresh after yesterday's rain – the skyline of the inner city visible in the background."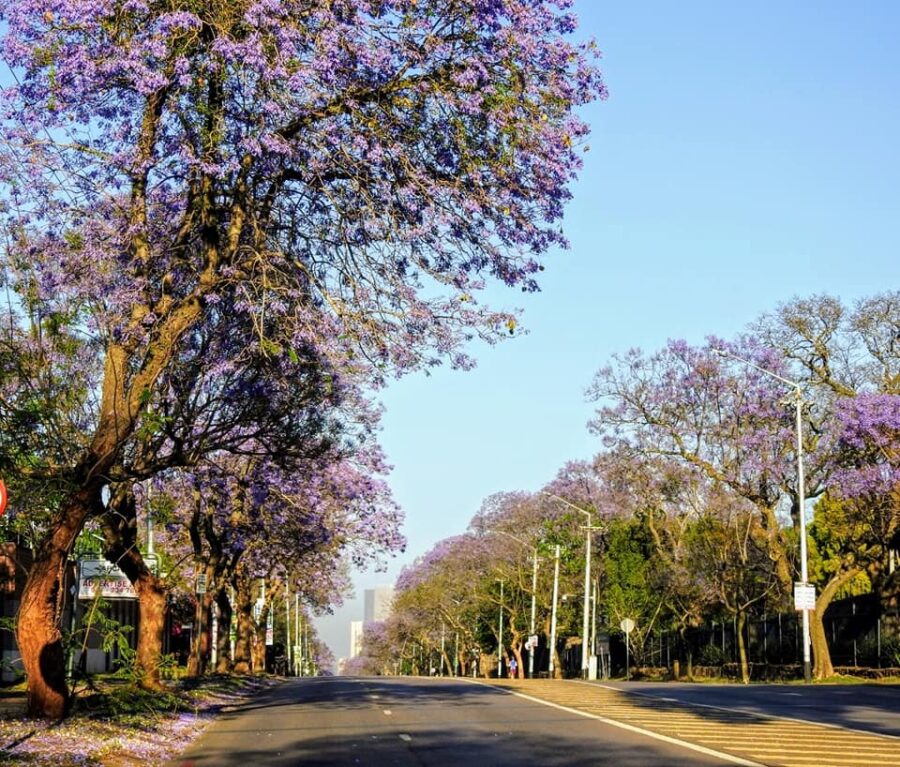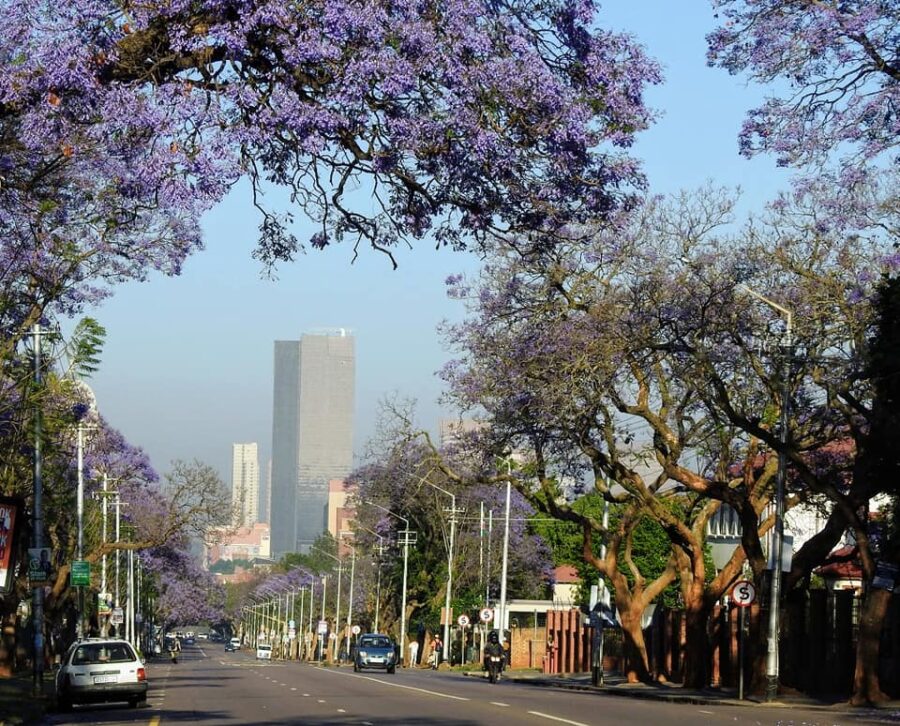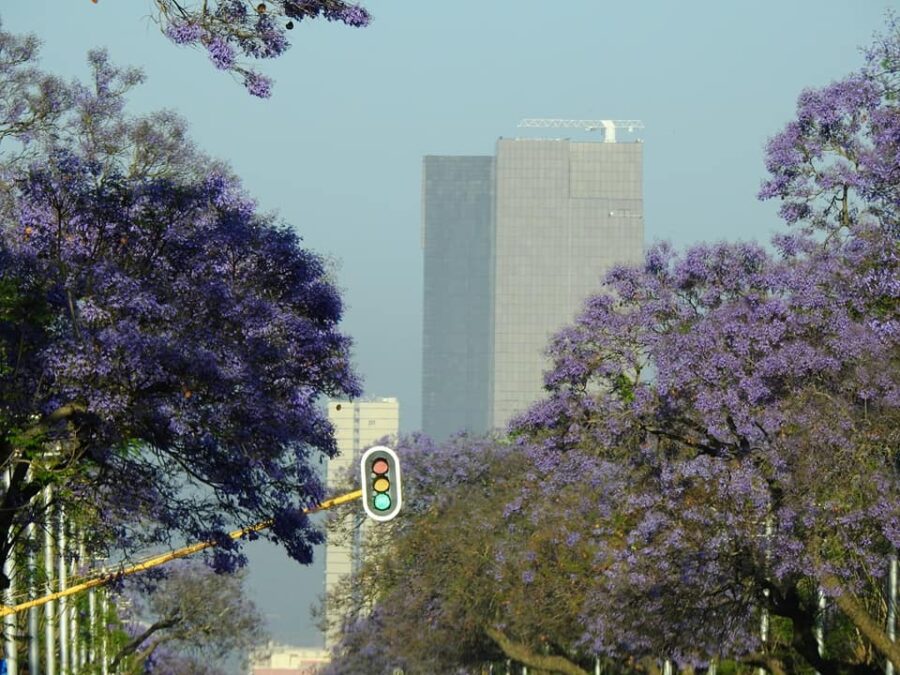 Travellers from around the world, including Japan, are known to visit South Africa at this time of year in order to view the beautiful Jacaranda trees in the city. Fortunately, for those of us who can't make it to Pretoria this year, we have kind residents like Dawie who are willing to share their photos. Dawie says:
"I love sharing the beauty of our stunning country, also for many friends abroad. Beauty belongs to all of us, what you see, is yours to capture. If ten people find pleasure in seeing these pics, it is worth the effort.🌷"
David (Dawie) Jacobs is the author of a recently published memoir "Diplomacy of Change. From Apartheid to Democracy" (you can order a copy here). He is also a former Ambassador, Pretoria, Former Ambassador, Regional Court Prosecutor, Magistrate, Secretary of the Cillie Commission of Inquiry into the Soweto Riots and Private Secretary to the Minister of Justice. See more of Dawie's jacaranda photos here.