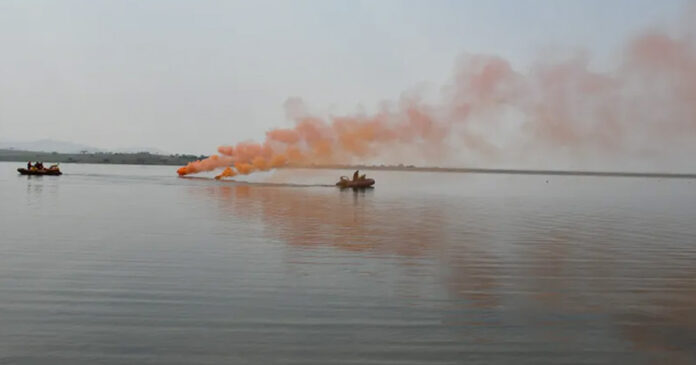 Two people, including one crew member and a passenger, have sadly died after a fire broke out on a luxury house boat in Jozini, KwaZulu-Natal (KZN) in South Africa.
The passenger is reported to be a tourist from Germany. Another crew member is also missing, according to the South African Maritime Safety Authority (SAMSA).
SAMSA said in a statement that it has launched an investigation into the fire, which apparently broke out on Sunday morning.
"The luxury houseboat known as Shayamanzi was reportedly on a two night cruise on the Jozini Dam with four (4) crew and five (5) passengers," said SAMSA.
"SAMSA with other stakeholders including emergency services will continue to monitor the situation and update the public as and when new information becomes available."
UPDATE: German tourist's sons describe anguish of Jozini Dam luxury boat fire tragedy
Two killed in luxury cruise blaze on Jozini Damhttps://t.co/Ym2VDszINO@ecr9495 pic.twitter.com/eDZW9hsAnc

— ECR_Newswatch (@ECR_Newswatch) October 11, 2021
WATCH: The South African Maritime Safety Authority (SAMSA) is investigating a fire on-board a passenger vessel at the Jozini Dam in northern Kwa-Zulu Natal,2 people (1crew member & 1passenger) died and 1 crew member still missing they were on board luxury houseboat"Shayamanzi". pic.twitter.com/5qrJokmSs9

— Daily News (@DailyNewsSA) October 10, 2021