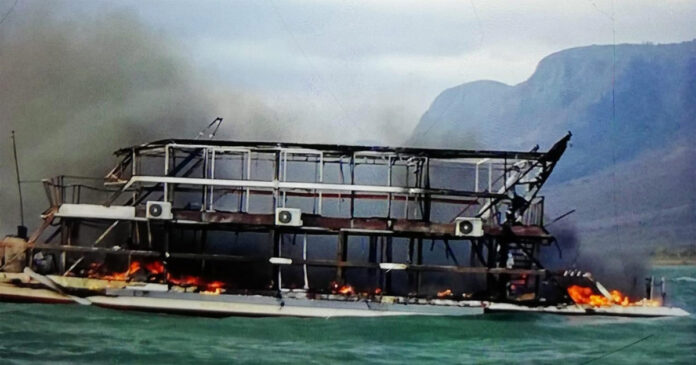 In a heartfelt post on Facebook, two brothers have paid tribute to their father, German tourist Michael Mirschel, who died yesterday – Sunday 9 October – after jumping from a luxury houseboat that had caught fire in KwaZulu-Natal (KZN), South Africa.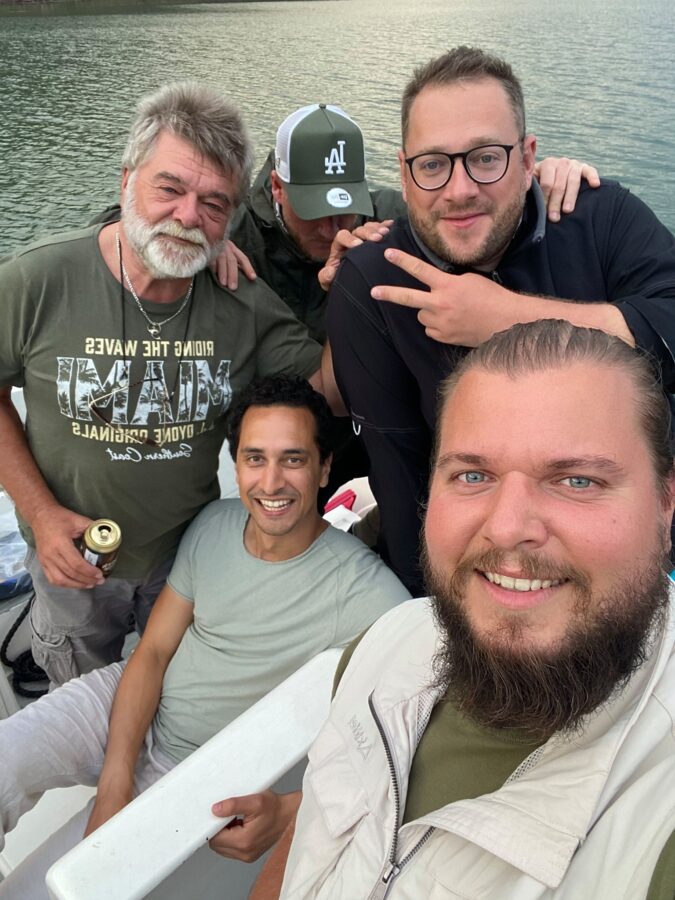 The brothers – Alex and Mario – wrote in German about the last 48 hours which have been "the worst of our lives". The family had been on board the houseboat Shayamanzi on Jozini Lake.
It had been "loads of fun" and yet another highlight of their trip to South Africa, a trip in which Alex had planned to show his dad just why he loved South Africa so much.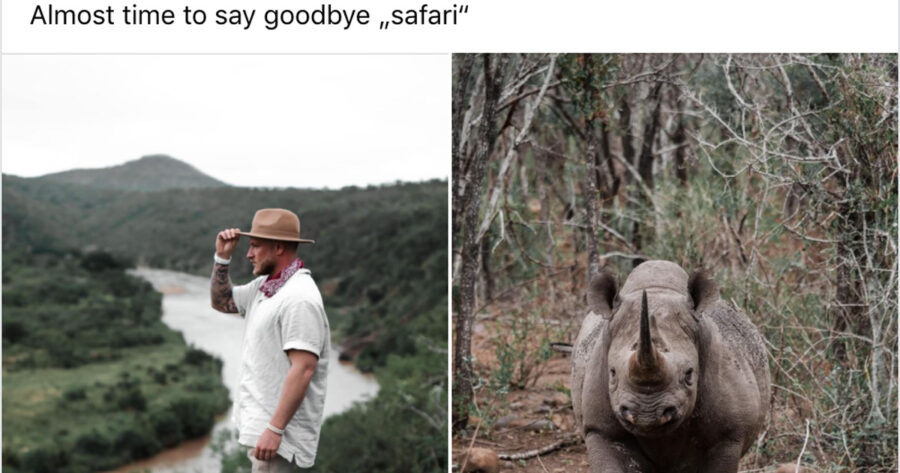 Addressing his mom, Franzi, Grandma Stephan and all their loved ones and friends, Alex wrote:
"I am so sorry. I wanted to show him why I love South Africa so much and I did everything to make sure we had the most beautiful trip. And it hurts so much to hold these pictures and this powerlessness. We really tried everything! In great sadness…"
The brothers described how happy and enthusiastic their father had been. On Sunday afternoon, he had stayed on the houseboat with the crew while Alex, Mario and Shahsad went to watch elephants on a small dinghy. At around 14h30 "a storm suddenly came and we headed back to the big houseboat" and "both boats fought through the waves to a windproof bay"… but then disaster struck.
"As we went ahead with the little boat we suddenly saw a fire on the house boat and rushed back. When we arrived, the whole boat was on fire and it was just a jump in the water for Dad and Robert. Unfortunately our dinghy got too close to the flames, so that we too had to jump at the last second.
"As the gas tanks exploded on board, we all panicked and sought the vastness, fighting high waves, and a strong underflow and the certainty of having crocs in the lake. Dad was already in so much shock that unfortunately he didn't find any energy to fight independently.
"I was able to reach him but couldn't keep him up alone. Called the boys for help…"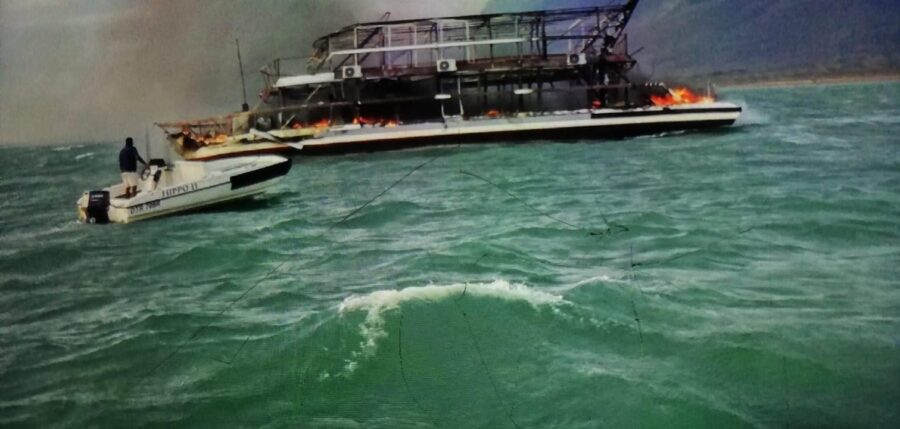 Alex said he managed to find the energy to save himself and made his way ashore. His dad was brought to the rock cliffs but it was already too late and attempts to resuscitate him were futile.
A heartbroken Alex said: "We carried him over the rock wall until the lifeboats arrived. A crew member drowned next to our father and the driver of our dinghy is missing. He called me to help when he kept pushing out but I was out of strength. Boat burned our belongings, every ID card, every clothes, cash, cell phone, everything."
The brothers said they've spent the last day "full of interrogations" with the police and the Navy and are now on their way to the Germany Embassy in Pretoria. After that they'll drive eight hours back to KZN, to Richards Bay where their father is being autopsied.
"We draw our strength from the desire to bring him home safely and honourably. But the mills of bureaucracy are slower than ever without any documents and cards." They're hoping Lufthansa will rebook their flights, after four hours on the line.
Alex and Mario thanked those that fought to save everyone until the last second, and signed off their post: "We are heartbroken."
The South African Maritime Safety Authority (SAMSA) has launched an investigation into the fire. SAMSA said in a statement that Shayamanzi had reportedly been on a two-night cruise on the Jozini Dam with four crew and five passengers.