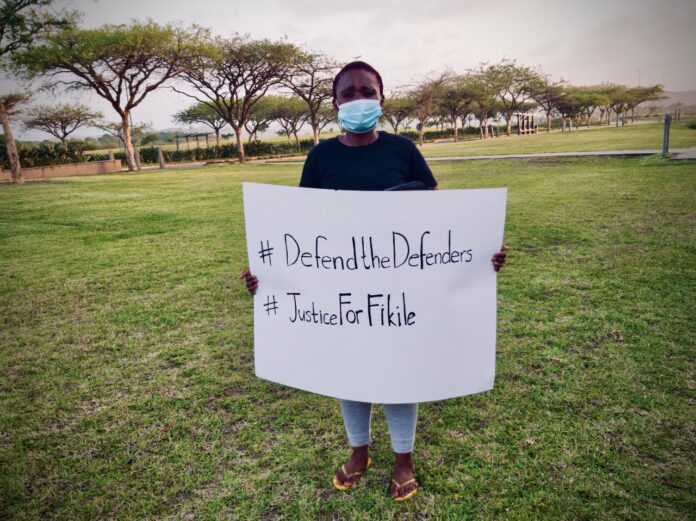 Fikile Ntshangase was at home with her grandson Buyile in Ophondweni, Kwazulu-Natal province, South Africa, when three unknown men walked in and shot her dead in her living room.
Fikile was a mother and grandmother, a campaigner, and a leader, who had been opposing the extension of Tendele Coal mine in Northern KZN. Friday the 22nd will mark one year since her brazen and brutal assassination… and yet 12 months on, and still no arrests have been made.
"We will always remember Fikile courageously standing up against Tendele coal mine's expansion and voicing the truth. She is gone but her legacy and fight continue," says Kirsten Youens, Attorney and Executive Director at ALL RISE, attorneys for climate and environmental justice.
In the midst of a climate crisis, All Rise believes the South African government has a duty to protect environmental defenders and the crucial work they do in protecting the natural world.
"Disturbingly, they've been silent on Fikile Ntshangase's murder and the daily dangers faced by other defenders," says All Rise.
The problem extends far beyond South Africa. Last year, Fikile was one of 227 people around the world who lost their lives in 2020 defending their homes, their land and livelihoods, and the ecosystems we all depend on. "Environmental defenders have the right to be protected, the right to protest and the right to justice and accountability. Yet we see time and time again that their rights are ignored in favour of corporate interests and industry," All Rise says.
"This week takes me back to a time that I would give anything to forget. I miss my mom, my hero and my rock. I pray for justice and peace. I pray for her legacy to live on and that her spirit awakes in us all," says Fikile's daughter Malungelo Xhakaza.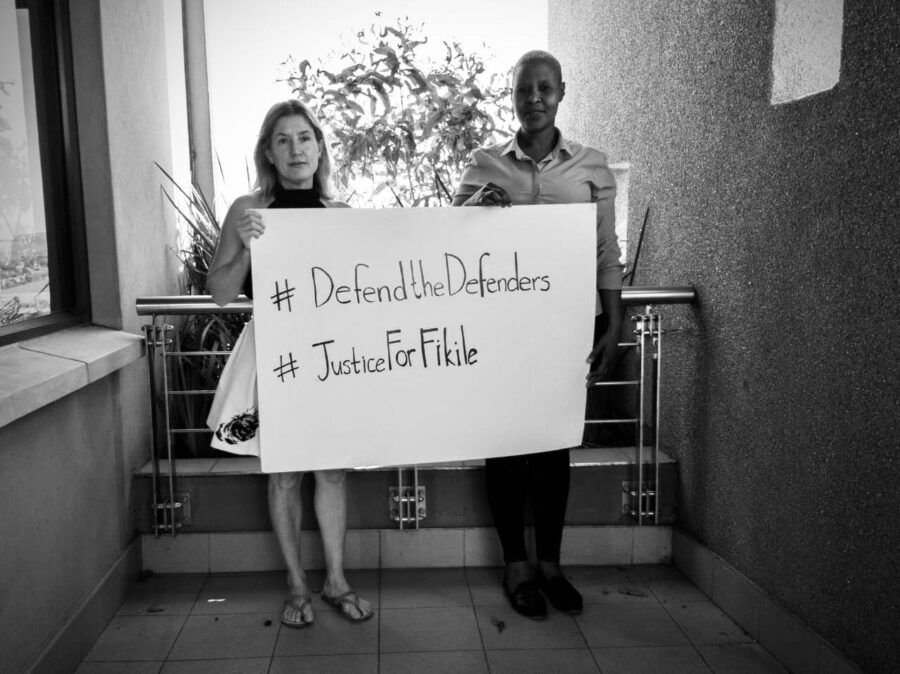 On Friday October 22nd , and Saturday October 23rd, colleagues and members of the public will join Fikile's family and the Mfolozi Community Environmental Justice Organisation (the community organization that Fikile was part of), in a day of action and a day of remembrance.
All Rise and their partners urge South Africa's parliament and government take active steps to investigate the unsolved murders of Fikile and others who lost their lives – and that other governments across the globe follow suit.
Please join the movement and the march this week in celebrating the lives of defenders like Fikile and demanding justice on the hashtag: #DefendtheDefenders & #JusticeforFikile. 
To join the march on Friday, visit this link for more information: https://allrise.org.za/we-demand-justice/