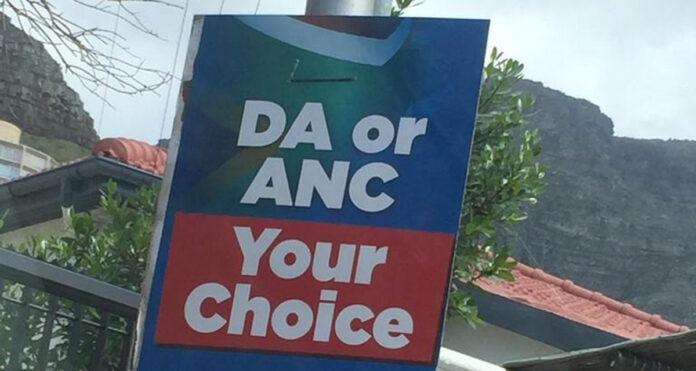 The Democratic Alliance (DA) alleges that small parties are conspiring with the ANC to bring a "coalition of corruption" to Cape Town, as they've done elsewhere in parts of the Western Cape.
Jaco Londt – DA WC Provincial Chairperson – said in a statement on Thursday afternoon: "Recent revelations that the ANC in the Western Cape is already in talks with various small parties about forming an ANC-led coalition in Cape Town confirms the DA's warning that small parties are actively conspiring to smuggle the ANC into power through the back door."
Speaking at the Cape Town Press Club on Tuesday, ANC elections head Cameron Dugmore confirmed that the ANC is "engaging other opposition parties" with the aim of forming a coalition to take over Cape Town.
"The ANC's plan is clear: let small parties do their dirty work for them and then form an ANC-EFF coalition of corruption to take over Cape Town," asserts Londt.
"What they are planning for Cape Town is already playing out elsewhere in the Western Cape. Of the 30 municipalities in the Western Cape, 19 have outright majorities – all led by the DA. Of the remaining 11 that are in coalitions, smaller parties keep the ANC in power 91% of the time. This has had disastrous effects on the governance as is shown with the recent arrest in Beaufort West."
The City of Cape Town has been named the most trusted metro in South Africa, according to the 2021 Consulta Citizen Satisfaction Survey.
Carte Blanche has been on a roadshow around South Africa visiting municipalities nationwide in the lead-up to the election. This Sunday, the current affairs show visits the Free State where there are warnings of several municipalities facing imminent collaplse. "The Matjhabeng Local Municipality, tasked with serving towns like Welkom and Virginia, owes millions of rands to Eskom (and) as Sedibeng Water struggles to get the council to repay the billions it is owed, residents bear the brunt of the dysfunction and businesses contend with irregular water supply, no electricity and raw sewage on their doorstep." Watch the show on Carte Blanche International overseas (most countries) from Tuesday. | Watch in SA on DStv Now on Sunday.
South Africa's local elections are taking place on Monday 1 November.