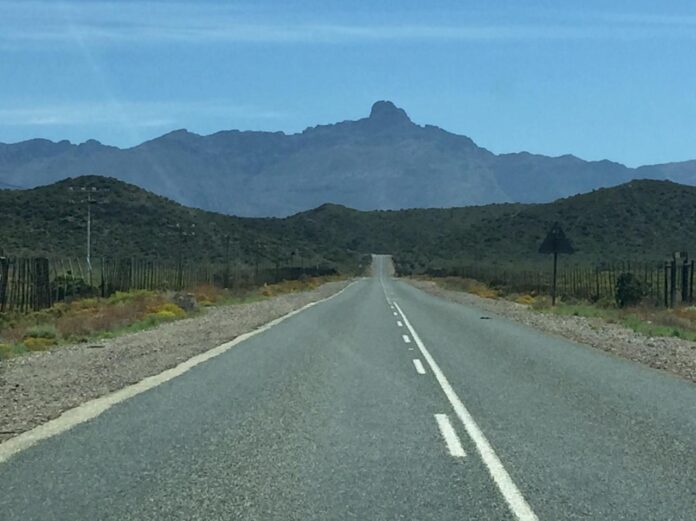 Journalist Ted Botha has just travelled almost 1,500 km from Cape Town to Pretoria… so that he can vote in Johannesburg, where he's registered to vote. It's a journey that not only reveals Ted's appreciation for how important every single vote is, but also shows the hidden secrets and beauty that exist across this land, South Africa. As anyone who has travelled it will tell you, this is one of the best road trips in the world…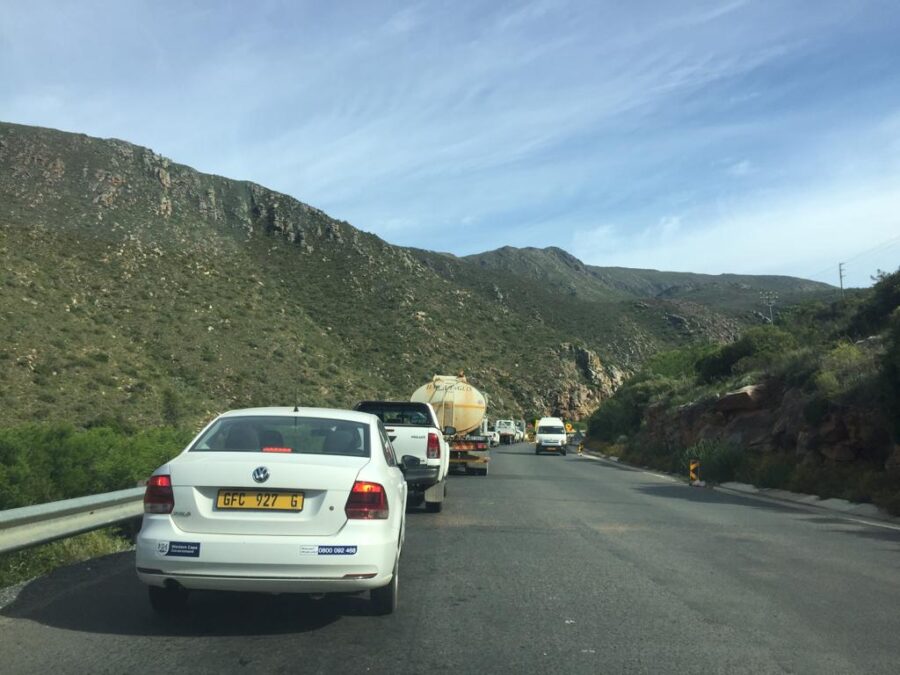 After travelling at least 500 km from Cape Town, Ted says: "It's so beautiful. Just amazing. This R62 is like Route 66 in the States, in that it's iconic. It's one of those things you have to do. But Route 66 is not beautiful like this.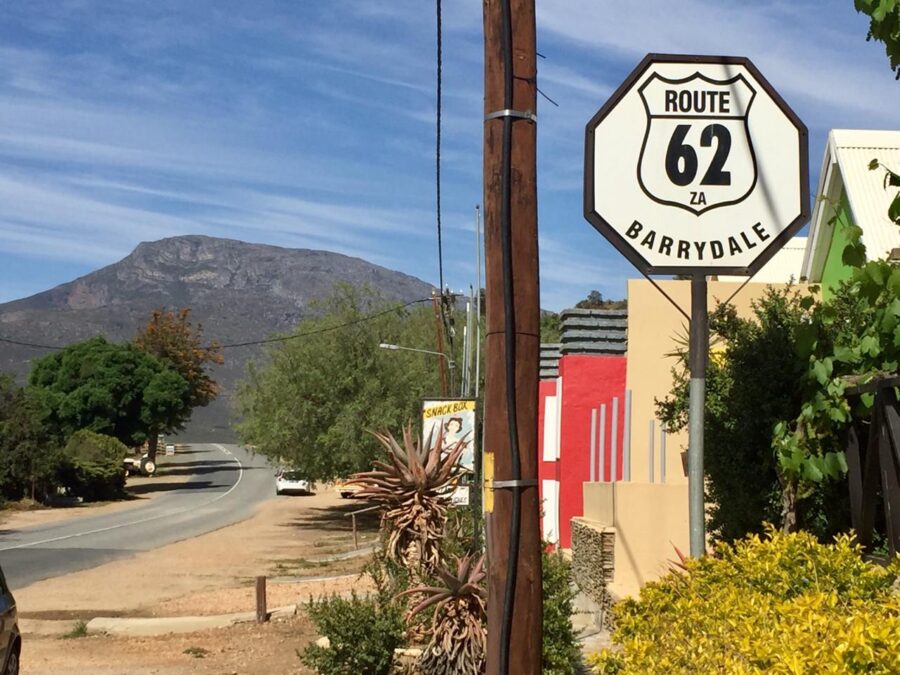 "Since Cape Town there's just been mountains sticking out and valleys… all the way past Oudtshoorn, ostrich country.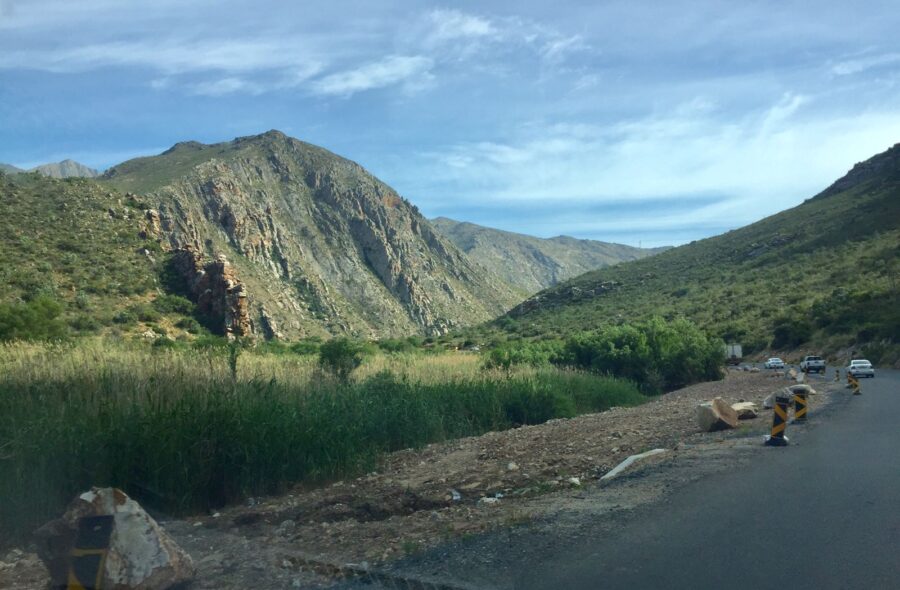 "There have been towns like Calitzdorp, De Rust, Oudtshoorn. Willowmore next. I've never heard of Huisrivier Pass, but it's amazing. Long and twisty. Behind me is Ashton, where the big new bridge that captured South Africa was just completed (replacing the previous 90 year old bridge). Afterwards you go on this incredible 25 to 30km drive, through this rock arch on the way to Montagu, winding pass through the mountains. Ashton is getting a make-over. Montague has already been done. In Ladismith you start seeing EFF posters. Some of the places are a mish mash of parties' posters – Icosa, Cope, ACDP, DA, EFF, ANC.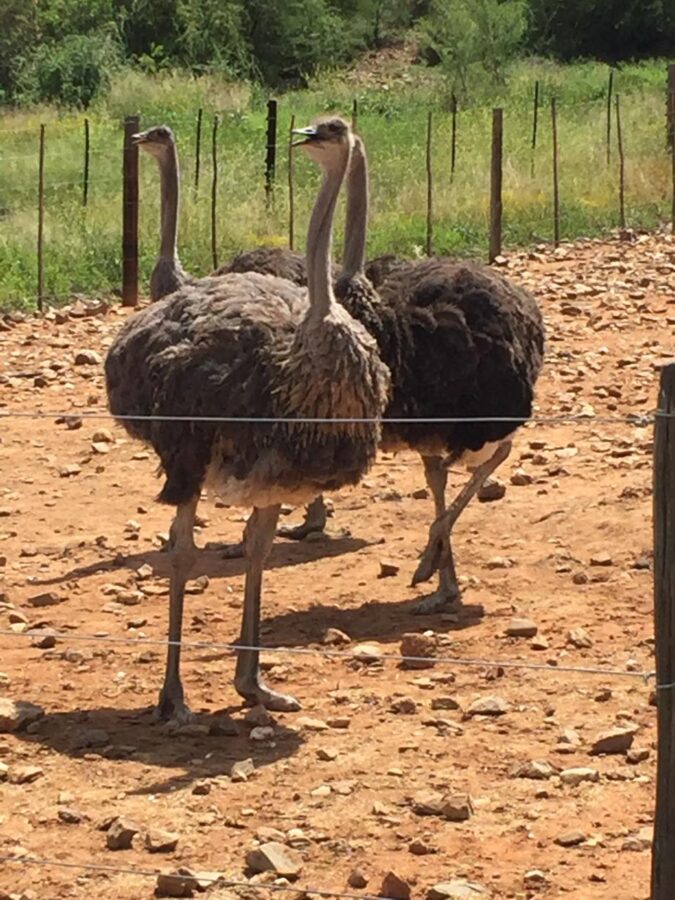 "The railway line that goes along this – imagine catching a train along this – the most gorgeous terrain. I'm not sure who the engineers are who figured this all out but it's just so beautiful."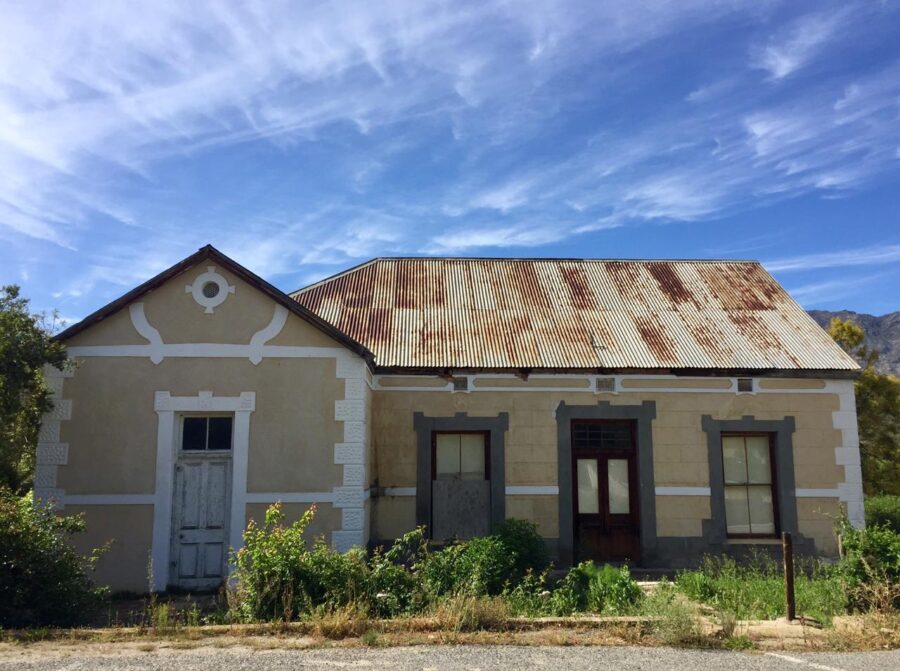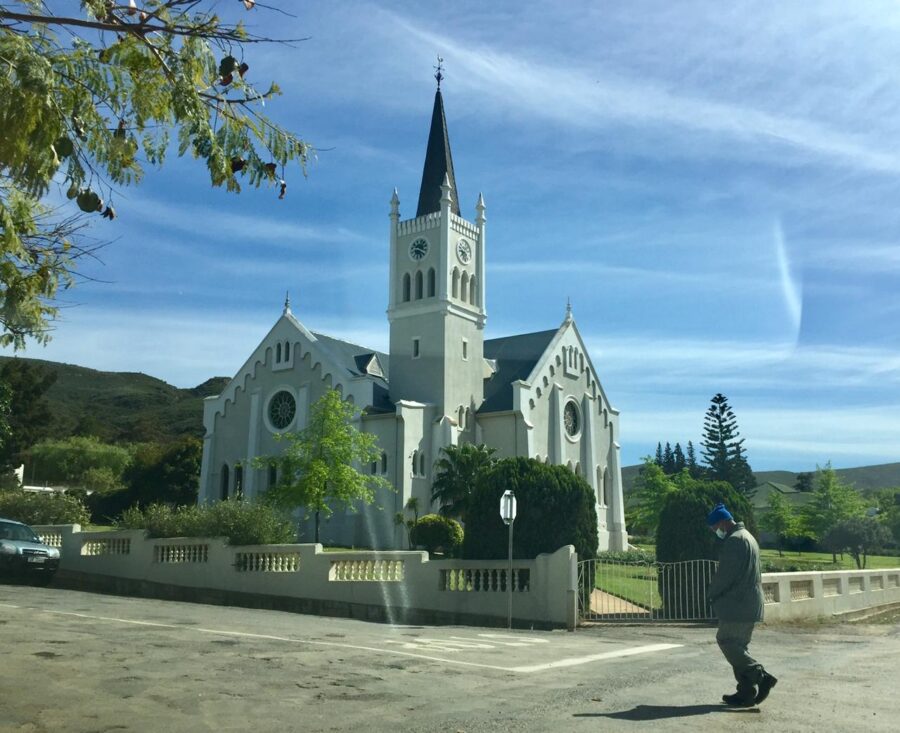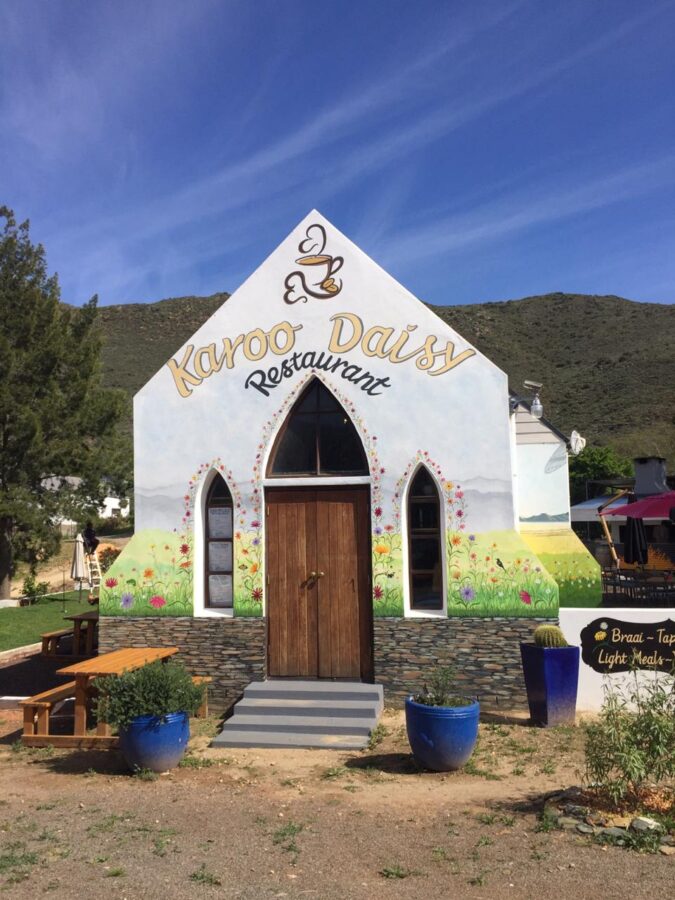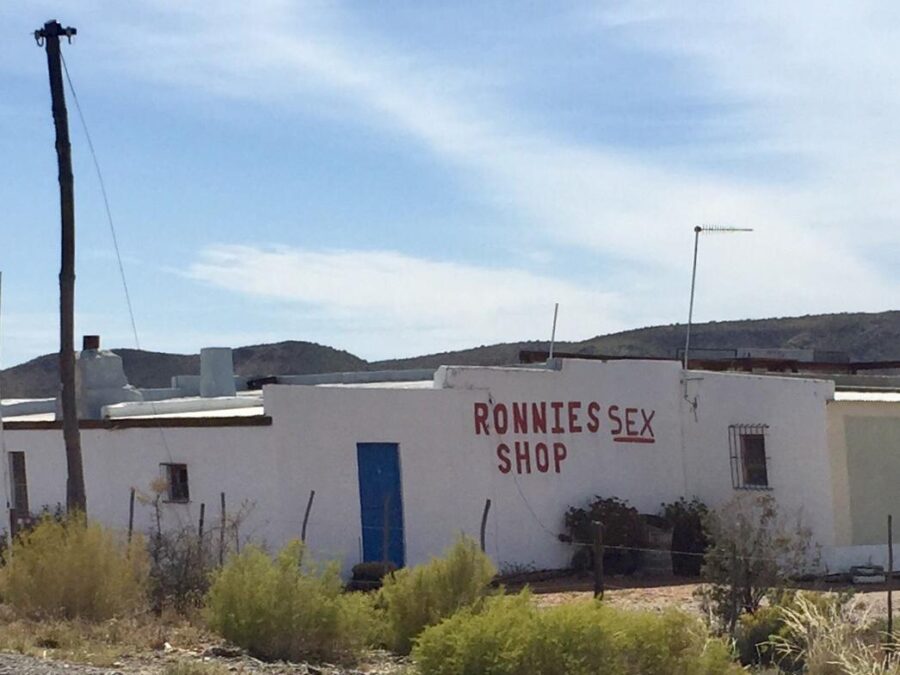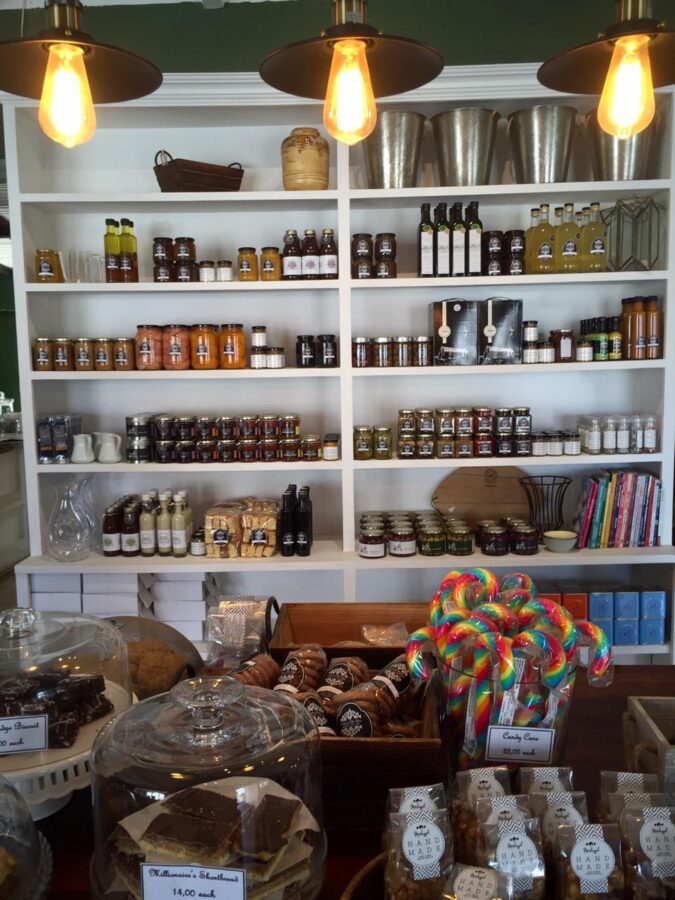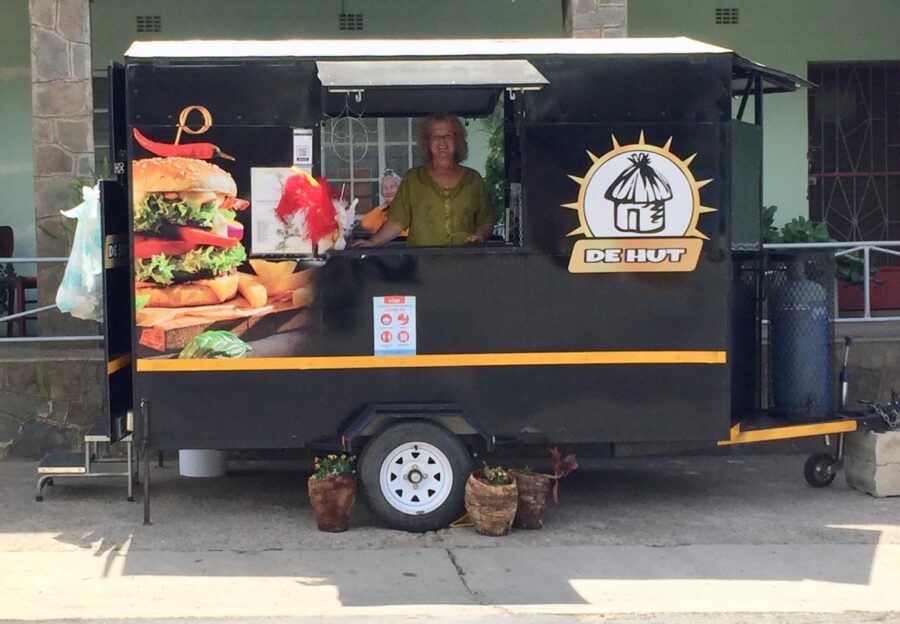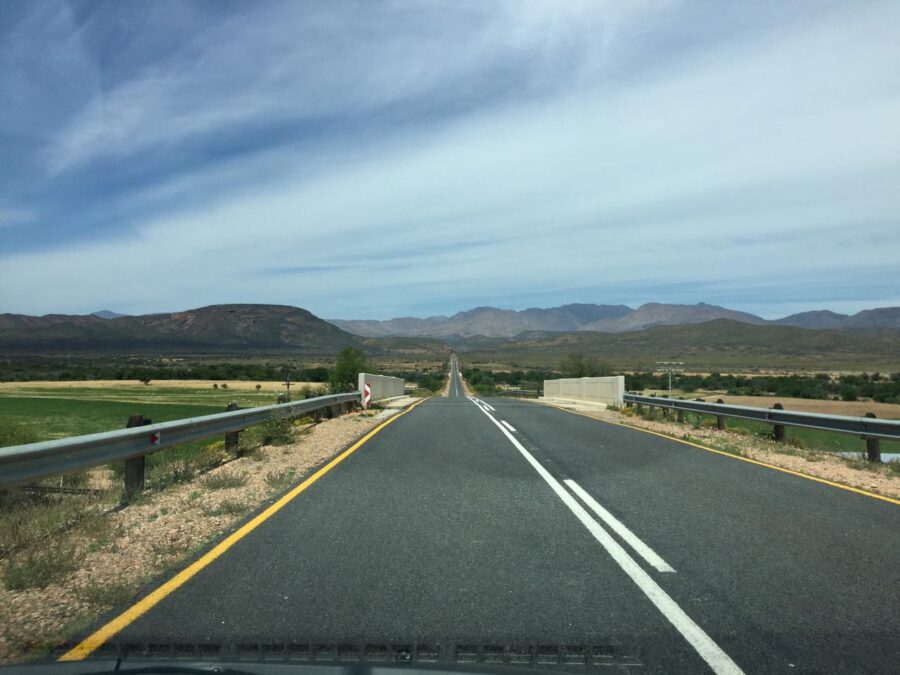 Ted stayed over at a farm near Graaff-Reinett where the farmer told him there are fountains all over the Karoo – you just have to dig a little down to find them… so that would explain why there are so many places called SomethingFontein. It's very dry though, even with the downpours occasionally there has been a drought for seven years.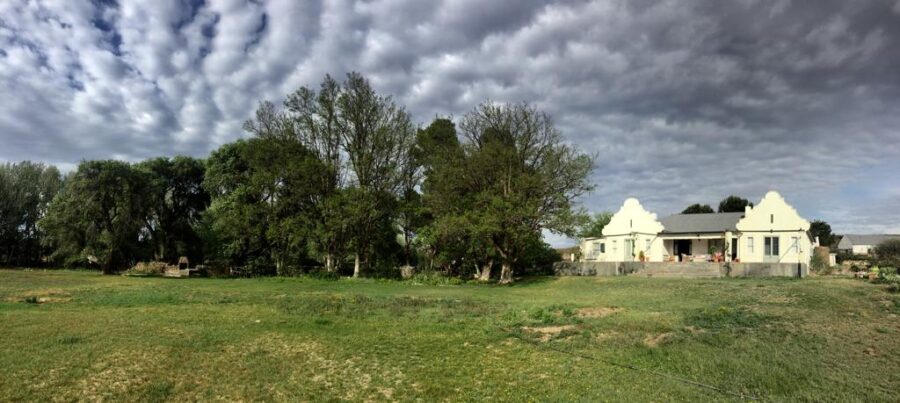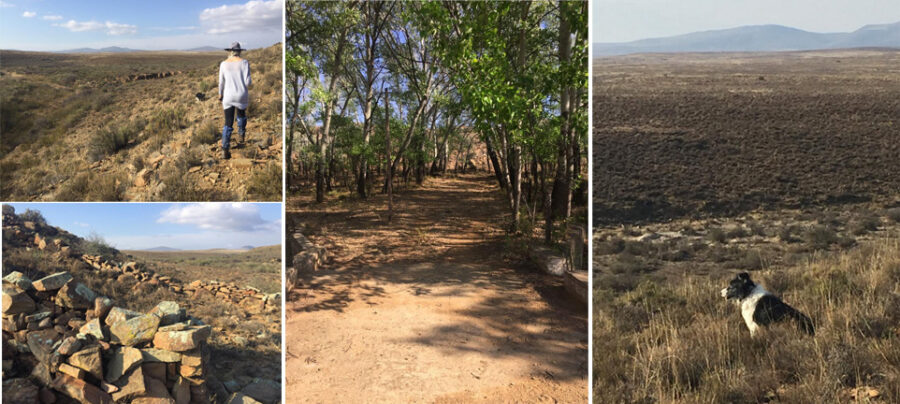 Road Tripping Highlights – The Karoo Padstal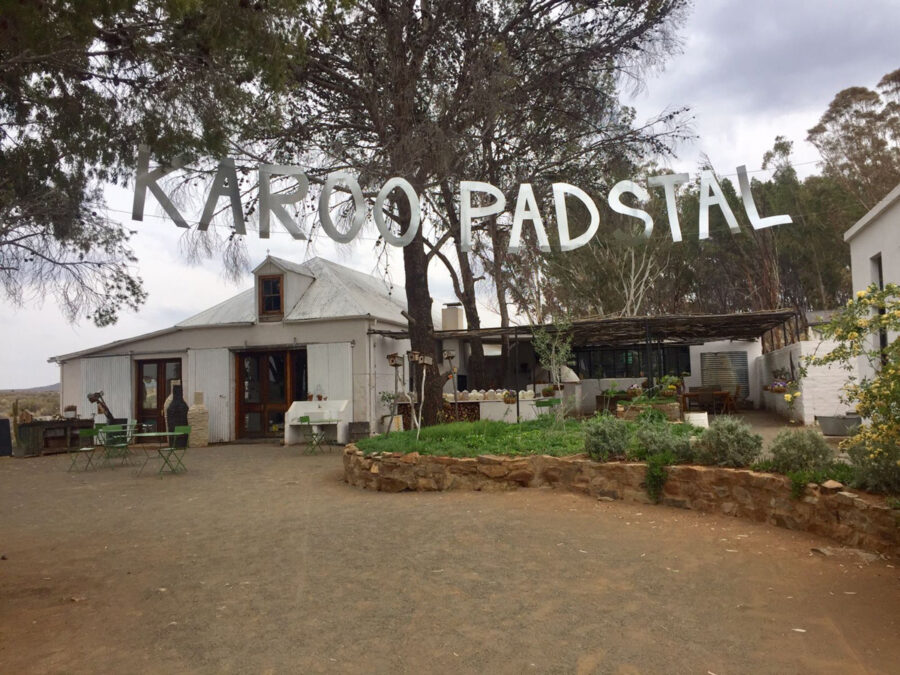 Ted says: "If you're driving on the N1 between Joburg and Cape Town, and haven't heard of the Karoo Padstal between Richmond and Hanover, do yourself a favour! Owned by Klaradyn and Nicol, who owned the legendary Richmond Cafe & Rooms that every design magazine wanted to photograph, the Padstal is the best of a food and shopping experience to break the drive – and even spend an hour or two chilling. It's got Klaradyn's incredible taste and flair, as does the food. Further good news is that their Richmond Cafe & Rooms, which closed during Covid, is being revamped and reopens in late November! Check out The Karoo Padstal facebook page here.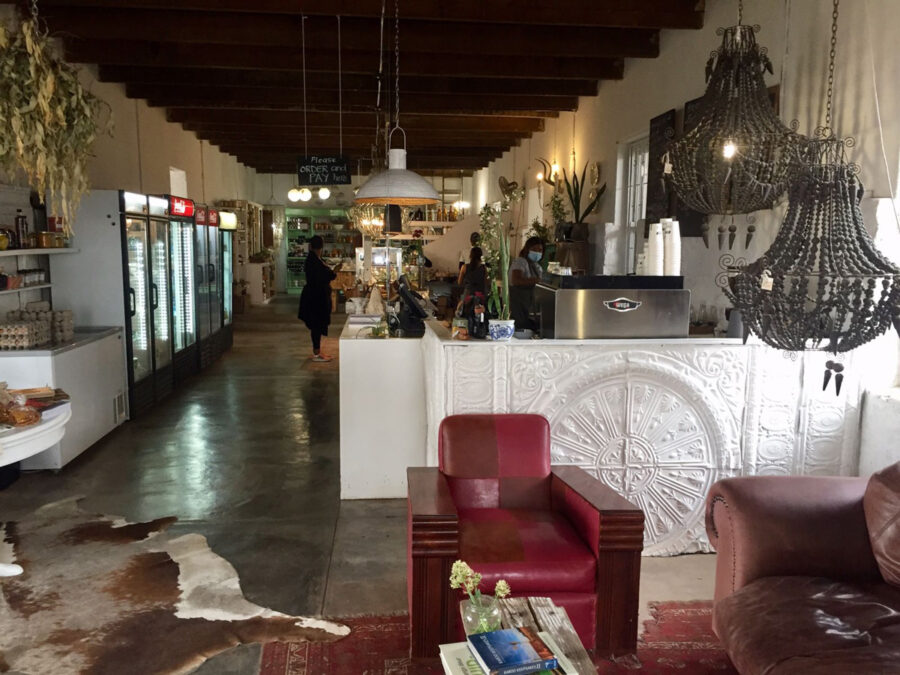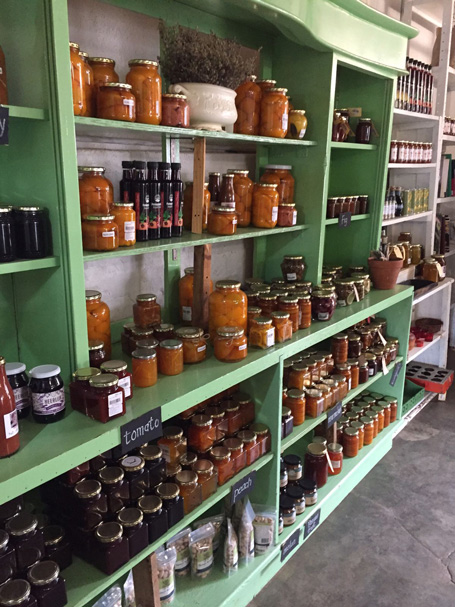 Modern Art Projects, Richmond
"One of the artworks at the incredible Modern Art Projects collective in Richmond is a massive wall by William Boshoff made up of lettered bricks that are made in town spelling 290 words that have a meaning in English and Afrikaans, though a very different one. Like rye, brander, spanning, sweep, trots, put. The work is called, aptly, "Word Woes" (Get Crazy).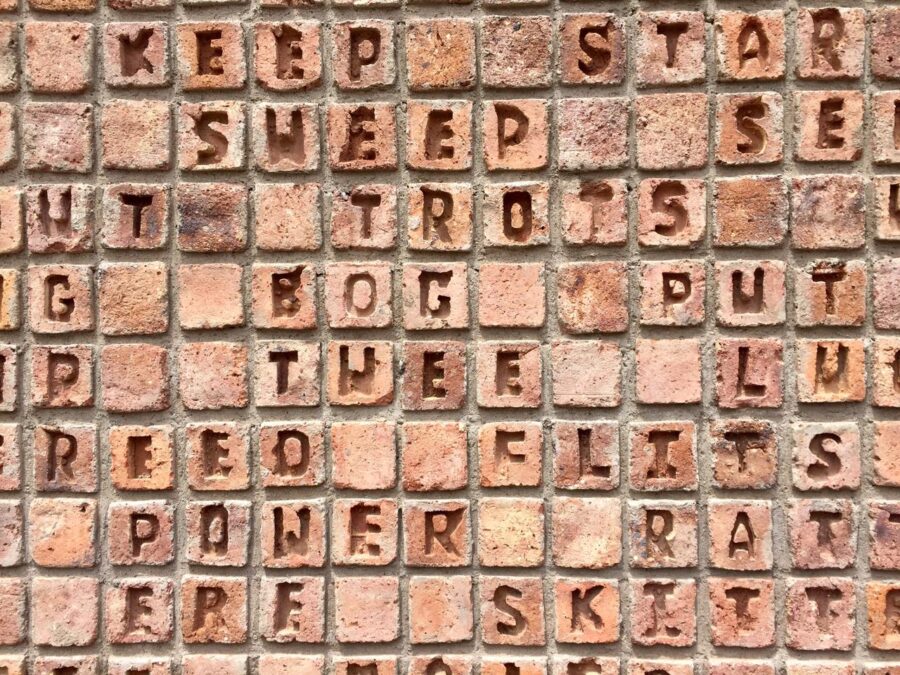 "MAP also has a bookbinding works, where notepads are made with an assortment of covers using recycled packaging. The huge gallery, perhaps the biggest show of contemporary work in the country, has an astounding selection of art, from Diane Victor to lesser known artists who have done eye-catching pieces.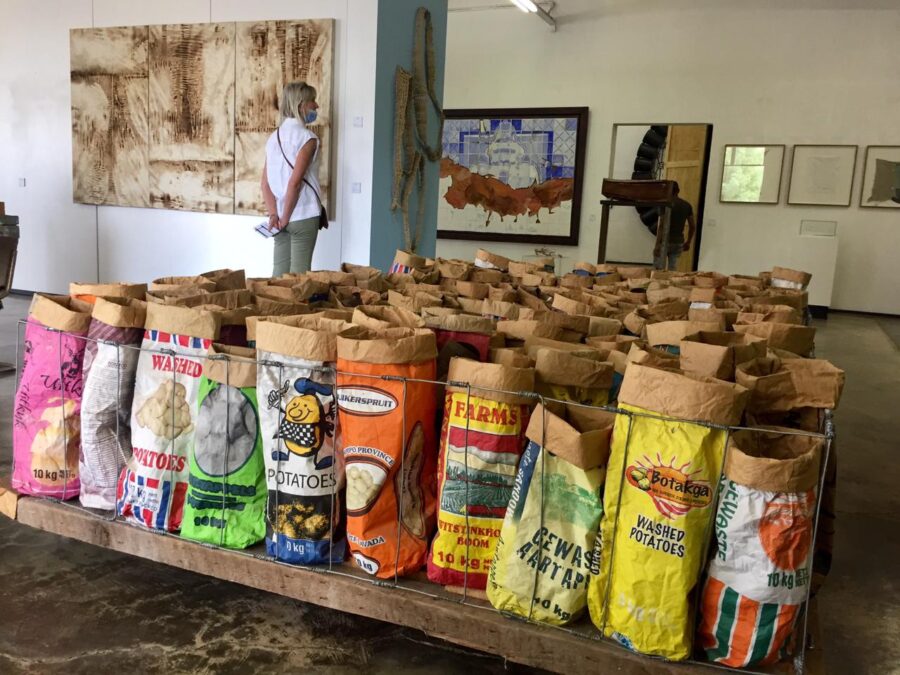 "At the newly opened Black Room, all the art is viewed in a room lit only by natural light. The town was once famous for a small book festival, which is taking place this week, but with MAP and the world-class Richmond Cafe & Rooms, it's become an all-year destination, like the Karoo Padstal." (Follow SAPeople's Facebook page this week for more photos.)
Ted adds: "There are also great rooms for overnight guests at the MAP main house, beautifully decorated, with a lounge and kitchen. And MAP has a modern art walk plotted out through the town, leading to 13 points of interest."
Free State
The next part of Ted's road trip took him through the Free State, including Bloemfontein. "It's quite a pretty town – hills and ridges, nice old architecture, although the roads are bad. Just been up to Naval Hill – it's the only park in the middle of a city in SA. It's really sweet. People doing runs up the hill. Got a very nice feel, except for the roads, and they say you can't drink the water here. The rain poured down while I was here.
"There's still a lot of resistance to the change from Brandfort to Winnie Mandela… with a couple of signs scratched out."

Gauteng
Ted arrived to a beautiful end to his road trip – a vibrantly purple Jacaranda City, Pretoria… check out SAPeople's Facebook page this week for more of Ted's jacaranda photos.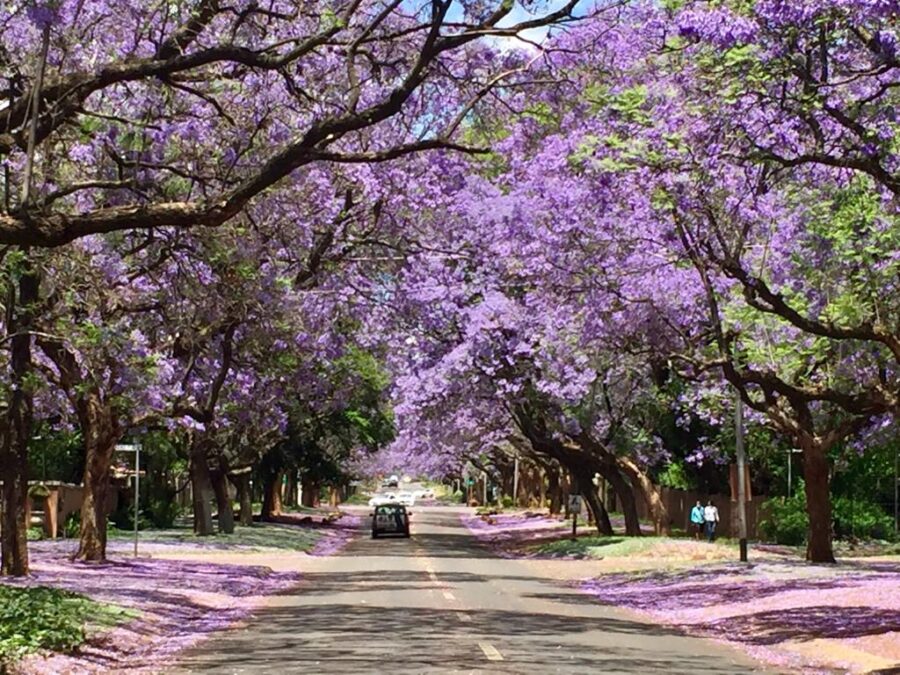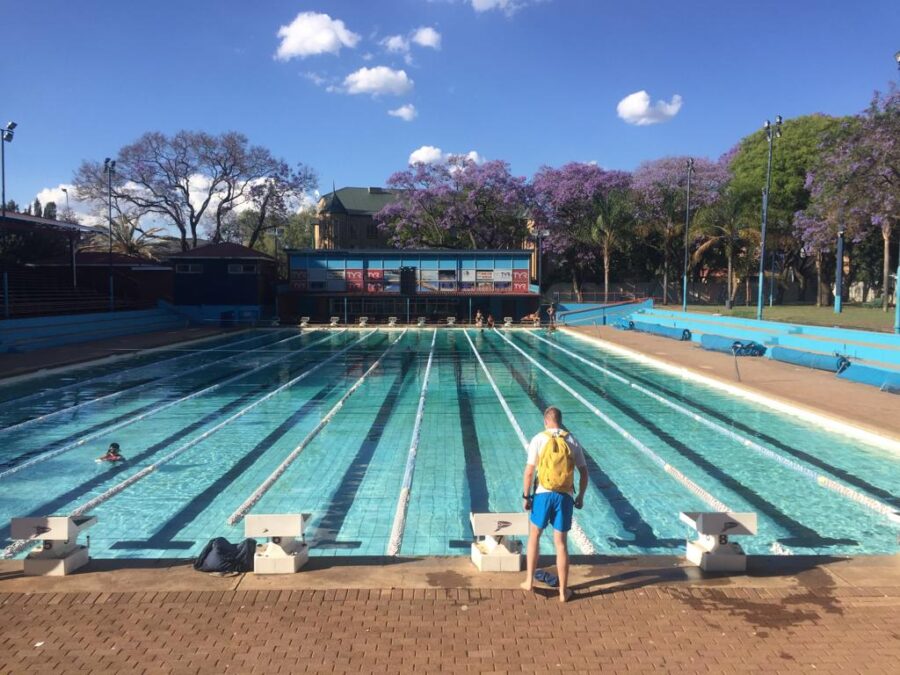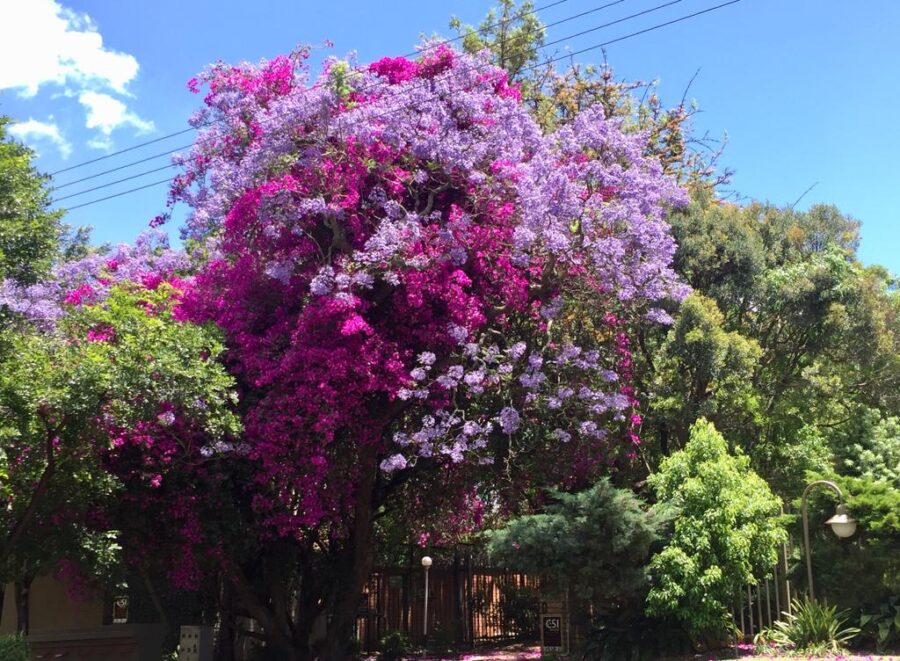 On Sunday, Ted drove through to Joburg…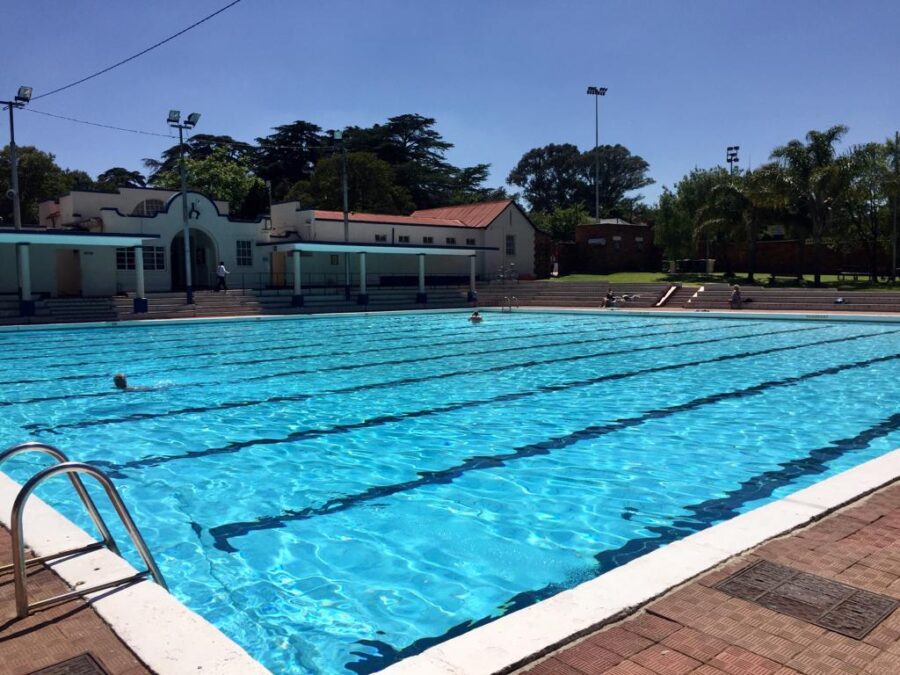 And on Monday 1 November, a few days and 1,500 km later, Ted Botha will cast his precious vote, because in this beautiful country, it's worth it…