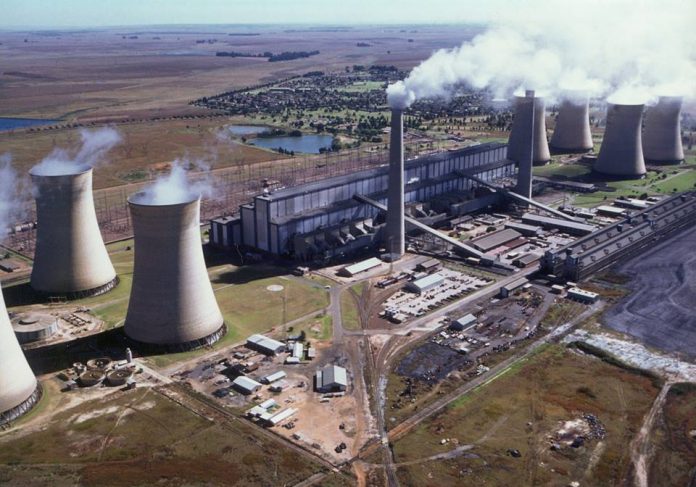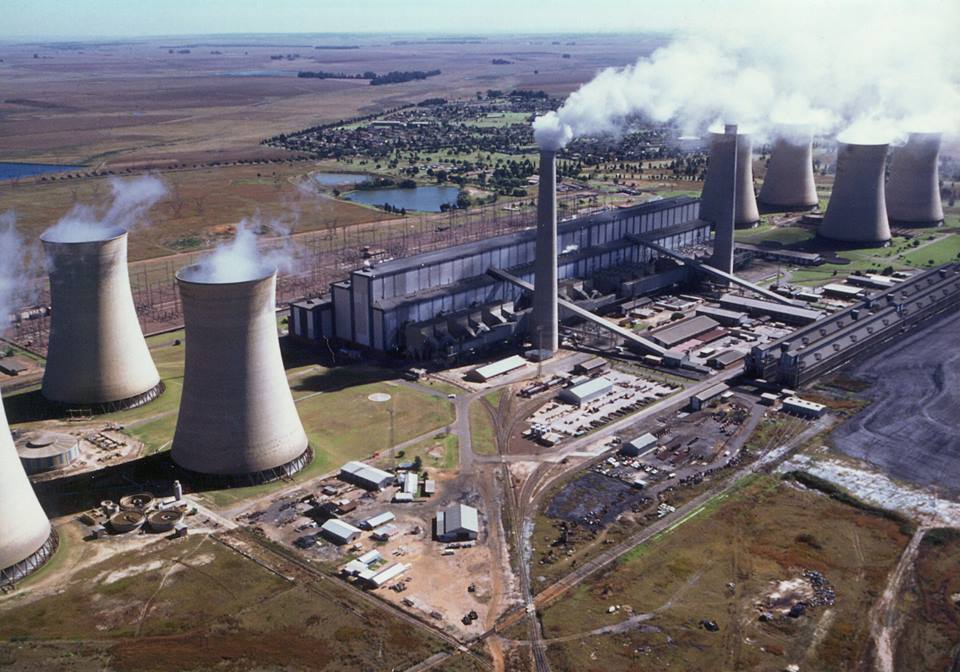 President Cyril Ramaphosa has today, Tuesday, 2 November 2021, joined other leaders in announcing a historic partnership with the governments of France, Germany, the United Kingdom and the United States, as well as the European Union (EU), to phase out coal and support a just transition to a low carbon economy and a climate resilient society in South Africa.
In preparation for COP26, South Africa submitted a revised Nationally Determined Contribution (NDC) to reduce domestic carbon emissions to within a target range for emissions of between 420 CO2-eq and 350 CO2-eq by 2030. This revised target is compatible with the ambitious goals of the Paris Agreement and represents SA's best effort to confront climate change, which will have a devastating impact on sub-Saharan Africa without large-scale mitigation and adaptation efforts.
$8.5-billion over the next 3-5 years
Through the Political Declaration issued today to establish this partnership, partner countries will mobilise an initial $8.5 billion (R131 billion) over the next three to five years through a range of instruments, including grants and concessional finance, to support the implementation of South Africa's revised NDC through a just transition to a low carbon and climate resilient economy, the Presidency said today.
Germany pledges over $8-million to help South Africa phase out coal
Germany has already announced today that it will give South Africa €700-million (about R12,5-billion or $811.65-million) to help the country end its dependency on coal.
As had been expected, the Germany delegation made its announcement in Glasgow today, where world leaders and environmentalists are meeting in the Scottish city to take part in COP26 climate talks.
DIRCO says wealthier countries are part of the problem and must help
Speaking from Europe, before today's announcement, SA's DIRCO Minister Naledi Pandor said South Africa is aware of its responsibility in COP26's important global initiative to save the planet, but that help was needed in adaptation. Minister Pandor said:
"As South Africa we've made it clear that we accept that as part of the planet we have a responsibility to protect the environment and to ensure that our practises are not a threat to increasing emissions or worsening the effects of climate change. And so we're prepared to act in terms of our responsibilities, but we're categoric in our view that our responsibilities are different – we have a large poor population, and we need to pursue development priorities; and we expect the wealthier countries which are the major contributors to the problem we're confronted with (to) provide the financial and other support that is necessary to allow us to make the changes that are necessary…"
Coal-fired power stations to be decomissioned over 15 years
The Presidency said on Tuesday that the highly concessional finance that will be mobilised through this partnership will accelerate investment in renewable energy and the development of new sectors such as electric vehicles and green hydrogen. This will provide a significant boost to investment and growth while ensuring Eskom can access resources to finance repurposing of coal fired power-stations due for decommissioning over the next 15 years.
This news comes as Eskom has announced that "regretfully, Stage 2 loadshedding will be implemented from 16:00 until 05:00 tomorrow as power constraints persist", after last week's rolling blackouts. For many South Africans a transition couldn't come sooner. On Sunday evening Carte Blanche spoke to Eskom CEO André de Ruyter about the country having been "buckled under stage 4 loadshedding this past week. Eskom and the Dept. of Public Enterprises say they're handling things, but what's really being done to fix the broken power system?" (If you missed it, you can watch on DStv catch-up and if you live abroad, watch on Showmax International in most countries.)
SA President says South Africa is committed to playing its part
Welcoming this international partnership announced today, President Ramaphosa said:
"Climate change is an existential challenge that confronts us all, and South Africa is committed to playing its part in reducing global emissions. The partnership that we have established today is a watershed moment not only for our own just transition, but for the world as a whole. It is proof that we can take ambitious climate action while increasing our energy security, creating jobs and harnessing new opportunities for investment, with support from developed economies."
Bold and ambitious actions are required from all countries to confront climate change and South Africa has consistently argued that developed economies must support a just transition in developing economies.
Today's Political Declaration represents a first-of-its kind partnership to turn these commitments into reality, and a model for similar forms of collaboration globally.
At the heart of this partnership is the importance of a just transition, which includes support for workers and communities affected by the transition away from coal and enables the creation of quality green jobs. For the transition to be just, decarbonisation must be implemented in a manner that promotes and sustains employment, livelihoods and economic inclusion for historically marginalised communities and sectors of our society.
A joint taskforce will be established to take forward the partnership over the coming months.
For more details on the Political Declaration and what it has resolved to accomplish, visit ThePresidency here.
I'm pleased to join US President @JoeBiden and other leaders at #COP26  in announcing a historic partnership to support a just transition to a low carbon economy and a climate resilient society in South Africa. #BetterAfricaBetterWorld ? pic.twitter.com/neHRP3GInI

— Cyril Ramaphosa ?? (@CyrilRamaphosa) November 2, 2021
Minister Naledi Pandor on #COP26 and climate change, and South Africa's responsibility in this important global initiative of saving our planet. @UbuntuRadioZA @GovernmentZA @SAMissionNY @SAfrPMUN_Geneva pic.twitter.com/6CP1nyhMwp

— DIRCO South Africa (@DIRCO_ZA) November 1, 2021
First on #CarteBlanche: the country buckled under stage 4 loadshedding this past week. Eskom and the Dept. of Public Enterprises say they're handling things, but what's really being done to fix the broken power system? @MasaKekana speaks to the man himself – André de Ruyter. pic.twitter.com/El8d4vcILO

— Carte Blanche (@carteblanchetv) October 31, 2021
Watch Carte Blanche in SA on DStv Now / Watch the show overseas