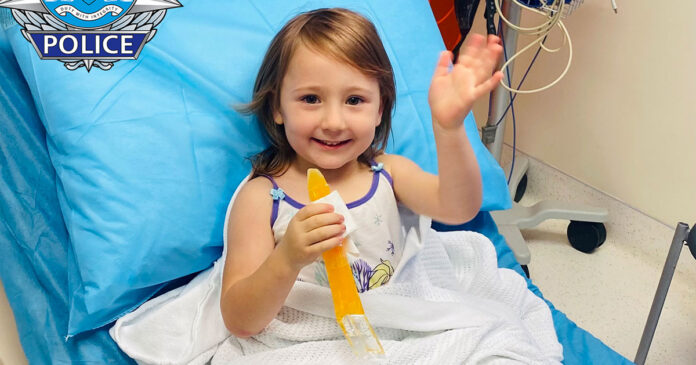 The little four-year-old girl, who went missing 18 days ago in Australia, has been safely found and returned to her parents. The Western Australian (WA) government had offered a $1-million AUD ($743,000) reward for information leading to her whereabouts.
Cleo Smith had vanished in the middle of the night on 16 October from a campsite in Macleod, a remote coastal area in WA about 900km north of Perth, where she had been sleeping in a tent with her family. Police said they rescued the young child from a locked house in Carnarvon, about 100km south of the campsite… and just a couple of kilometres from where her family home.
Watch the moment Cleo Smith is found in Western Australia:
"My name is Cleo." pic.twitter.com/xiy59x4kjP

— WA Police Force (@WA_Police) November 4, 2021
The moment Cleo was rescued ? pic.twitter.com/arusYi9kCa

— WA Police Force (@WA_Police) November 3, 2021
WA Police Deputy Commissioner Col Blanch told local reporters that "one of the officers picked her up into his arms and asked her 'what's your name?'. She said 'My name is Cleo'." His full statement reads:
It's my privilege to announce that in the early hours of this morning, the Western Australia Police Force rescued Cleo Smith.

Cleo is alive and well.

A Police team broke their way into a locked house in Carnarvon about 1am.

They found little Cleo in one of the rooms.

One of the officers picked her up into his arms and asked her 'what's your name?'

She said – 'My name is Cleo'.

Cleo was reunited with her parents a short time later.

This is the outcome we all hoped and prayed for.

It's the outcome we've achieved because of some incredible police work.

I want to thank Cleo's parents, the Western Australian community and the many volunteers.

And of course, I want to thank my colleagues in the Western Australia Police Force.

I can confirm we have a man from Carnarvon in custody who is currently being questioned by detectives.

We'll have more to say on the rescue of Cleo as the day unfolds.

For now – Welcome home Cleo.
Police had responded to tip-offs from the public who had heard child's cries coming from the house of a loner, and had noticed him suddenly buying nappies from the local supermarket. The 36-year-old man apparently has no connection to Cleo's family, according to reports. A police superintendent, Rod Wilde, said: "There's no other person that we suspect being involved. It appears as though it was opportunistic."
The WA Police Force called her safe recovery "the miracle we all hoped for". Australian prime minister Scott Morrison said: "The fact that that nightmare has come to an end and our worst fears were not realised, is just a huge relief." Cleo's mother wrote simply on Instagram: "Our family is whole again❤️"
The miracle we all hoped for. ❤️ pic.twitter.com/zOd5WDTA1A

— WA Police Force (@WA_Police) November 3, 2021
No news yet on kidnapping of Moti Brothers in South Africa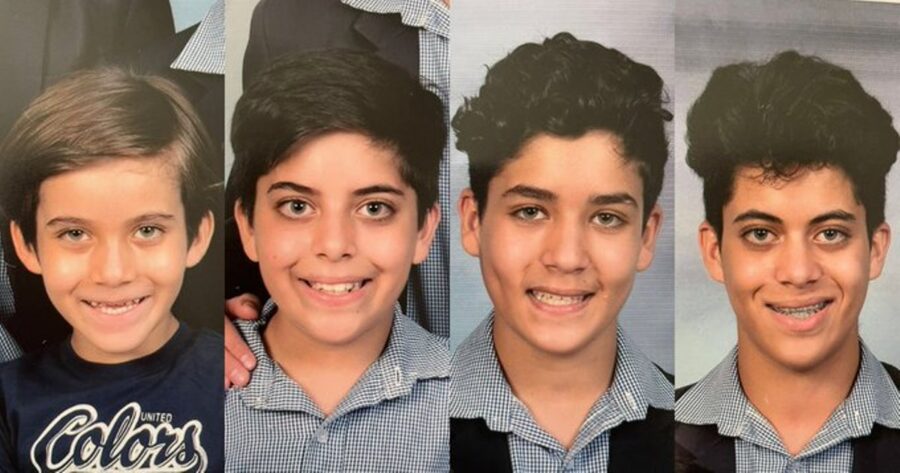 Meanwhile there has been no news yet about the frightening kidnapping of the Moti brothers in Polokwane, South Africa. The four children – Zia (15), Alaan (13), Zayyad (11) and Zidan (6) – were kidnapped on their way to school on 20 October.
Some reports suggest that the silence could mean that negotiations are underway.
Police in Westenburg, outside Polokwane, launched a massive manhunt for the learners from a primary school in Dalmada. At the time, police said the children were "forcefully removed from their scholar transport by a group of about 7 suspects armed with rifles. The 64-year-old driver allegedly fetched the children from Nirvana and was driving along then R37 road near the N1 bypass when he was suddenly blocked by two vehicles, a white Kia Sorento and black Mercedes Benz. A total of seven occupants from the two vehicles, dressed in white overalls alighted and started firing shots randomly.
"The suspects then forced the four children out of the vehicle into their Mercedes Benz and then drove off towards the direction of the R81 road, leaving the distraught driver on the scene together with his vehicle."
The children's cellphones were later recovered after they were found dumped at Flora Park.
Police say the motive is unknown at this stage. There is a worrying trend in South Africa for children to be kidnapped for ransom money.
Anyone with information regarding the incident should urgently contact the investigating officer Captain Ntlane Rasedile on 0825658566, the crime stop on 0860010111 or the nearest police station or MySAPSApp.
UPDATE: The Moti Brothers have been found and safely reunited with their family, 11 November 2021.