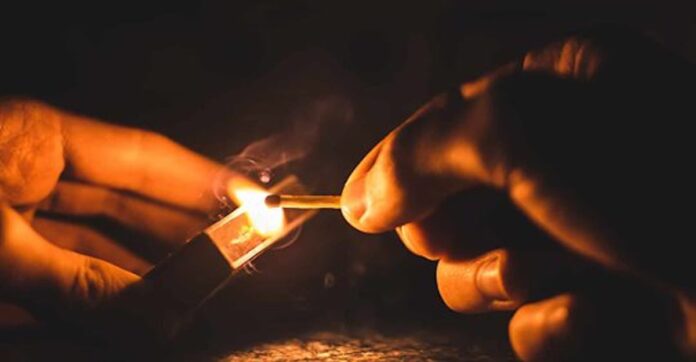 For South Africans who groaned when Stage Two load shedding was implemented on Friday morning, things got a little worse this afternoon as Eskom implemented Stage Four power cuts from 2pm. The loadshedding has been caused by "numerous issues" and further shutdowns at power stations.
Total breakdowns have cost the grid at least 17 000MW in energy.
"Following the shutdown of three generating units at Kendal Power Station, the trip of a unit each at Tutuka and Matima and the delayed return to service of a unit each at Majuba and Lethabo Power Stations, stage four load shedding will be implemented from 2pm on Friday to 5am on Saturday morning. Thereafter, stage two load shedding from 5am on Saturday to Monday 5am," Eskom said.
The entity said the implementation of Stage Four load shedding is to preserve fuel at power stations which is "critically low".
"There is insufficient diesel available in the country to continue generating at the current rate. It is anticipated that some generating units will return to service later today and overnight allowing for a reduction to stage two load shedding for the remainder of the weekend. Stage Two loadshedding is necessary to replenish the emergency generation reserves particularly at the pump storage schemes for the week ahead," Eskom explained.
The effect of load shedding on South Africa
According to Economist Mike Schussler, Eskom's longstanding loadshedding issues have had a massive detrimental impact on foreign investment and business in SA, as well as exacerbating SA's unemployment rate, which is one of the highest in the world.
"The power supply in South Africa is probably the biggest reason why we have a 34.4 % unemployment rate… There are over 11 million people in the broader definition that don't have jobs. Millions more people would have jobs today if we didn't have the last 14 years of power problems. That is a fact," Schussler told Carte Blanche on Sunday evening.
He said on Stage 1 load-shedding alone, SA loses between R400-million and R600-million in the economy per day; and at Stage 4 it becomes closer to a R2-billion loss daily. Schussler says: "People don't want to invest in countries where there's no power… and our own businesses and consumers lose confidence."
The current affairs show tweeted: "The biggest reason for constant #loadshedding is the misappropriation of funds that were earmarked for maintenance and expansion at Eskom." (You can watch this episode of Carte Blanche on DStv catch-up if you're in SA, or on Showmax International if you're abroad in most countries.)
– SAnews.gov.za and CarteBlanche