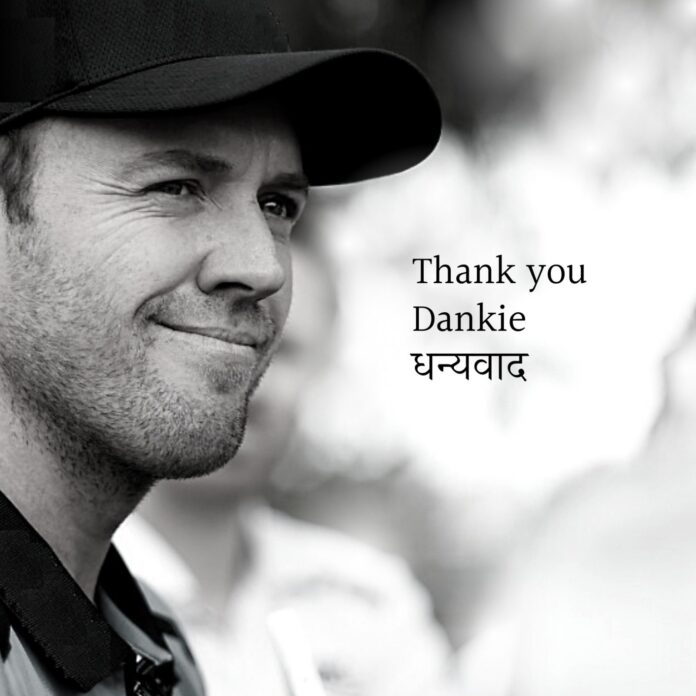 South African cricket legend AB de Villiers announced today that he is retiring from cricket. In a humble statement, posted on social media, AB said:
"It has been an incredible journey, but I have decided to retire from all cricket.
"Ever since the back yard matches with my older brothers, I have played the game with pure enjoyment and unbridled enthusiasm. Now, at the age of 37, that flame no longer burns so brightly.
"That's the reality I must accept – and, even if it may seem sudden, that is why I am making this announcement today. I've had my time. Cricket has been exceptionally kind to me.
"Cricket has been exceptionally kind to me. Whether playing for the Titans, or the Proteas, or RCB, or around the world, the game has given me unimagined experiences and opportunities, and I will always be grateful.
"I would like to thank every teammate, every opponent, every coach, every physio and every staff member who has travelled the same path, and I am humbled by the support I have received in South Africa, in India, wherever I have played
"Last, I am aware that nothing would have been possible without the sacrifices made by my family – my parents, my brothers, my wife Danielle and my children. I look forward to the next chapter of our lives when I can truly put them first."
Messages of gratitude and wishing AB and his family well for their future have poured in, many referring to him by the moniker GOAT (Greatest of All Time).
Former cricket player and commenter Jonny Rhodes led the praise, saying: "We have all watched you play @ABdeVilliers17, both with bat in hand, and in the field, and just shaken our heads in disbelief at your insane ability. Well done on an amazing career, swing those golf clubs easy…"
During his 17 year career, 37-year old Abraham Benjamin de Villiers has considered one of the greatest batsmen ever. He's the record-holder for the fastest 50, 100 and 150 in One Day International cricket; and he is the only batsman who ever averaged above 50 with a strike rate of over 100.
Well known Indian cricketer Jasprit Bumrah tweeted: "Modern day legend! Good luck for your second inning…"
Cricket South Africa said: "Thank you for the memories, the records broken and the entertainment. We salute your contribute to the game and wish you everything of the best for the future."
AB had retired from international cricket in 2018, but almost returned to play in the Twenty20 World Cup… before deciding against it. For the last decade he played for the Indian Premier League for Bangalore. Today they said his retirement was the "end of an era".
Thank you for the memories, the records broken and the entertainment @ABdeVilliers17 ?

We salute your contribution to the game and wish you everything of the best for the future ?? #ThankYouAB pic.twitter.com/iL74NShG4W

— Cricket South Africa (@OfficialCSA) November 19, 2021