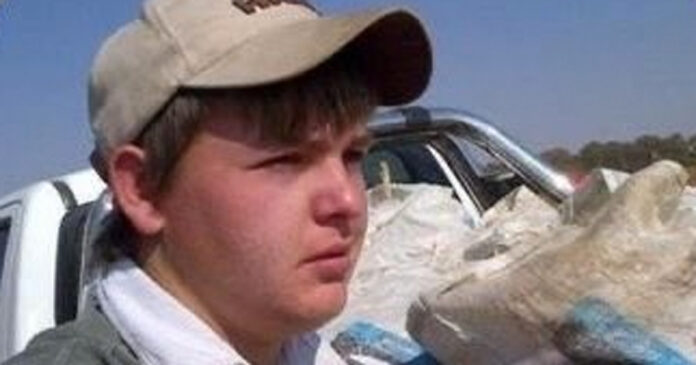 AfriForum says developments in the Brendin Horner murder case are "very concerning", and that it may consider private prosecution of the accused men after they were acquitted by the state today.
The brutal farm murder (in which the 21-year-old had been tortured and tied to a pole in the Paul Roux district in the Free State) triggered riots and weeks of racial tensions last year, culminating in protests outside the Senekal Magistrate's Court.
The accused – Sekola Matlaletsa and Sekwetje Mahlamba – were today acquitted of murder, robbery and theft. Judge Cagney Musi declared that there was insufficient evidence linking them to the attack.
They were however found guilty of stealing two sheep.
Jacques Broodryk, AfriForum's Manager of Campaigns, alleges that information about police involvement in stock theft syndicates in the Free State have been doing the rounds for a long time.
He said, taking that into consideration, it is shocking that it apparently took the police a year to realise that the DNA found at the scene does not match that of the accused, especially after one of the accused had already admitted to being involved in the murder.
"The fact that Boy Khambule, the state witness in the case, has now changed his testimony could certainly create the impression that someone is interfering with the case," said Broodryk.
He said these new developments again confirm AfriForum's stance that farm attacks need to be categorised as a priority crime, so that cases can be investigated thoroughly without interference.
AfriForum said it has appointed a legal representative to attend the court proceedings and consequently ensure that it is done "by the book".
According to Broodryk, should AfriForum suspect that interference by the authorities or incompetence has affected this trial, the organisation "will certainly consider private prosecution".