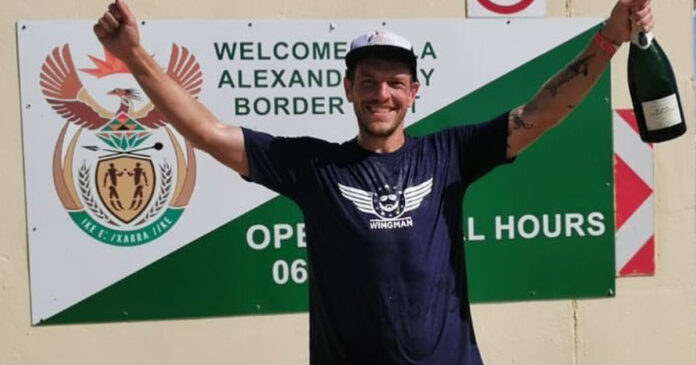 Henry Cock has set a new world record after running 133 Consecutive Half Marathons in 133 days! That's 2,800 km! And on the penultimate day, his fund raising reached the incredible R1-million mark… although he would like to raise R4-million.
The South African Depression and Anxiety Group's (SADAG) suicide line will be the worthy recipients of the R1-million. SADAG said: "On 18 November 2021 a new record holder was set. Henry Cock reached the milestone of 133 consecutive half marathons run by an individual!!!! This means that Henry has officially broken the World Record. Henry ran his last half marathon in the upper west coast of South Africa in the town Alexander Bay. To date, Henry has raised over R1million for SADAG! ?? SADAG SALUTE YOU HENRY ?"
In Henry's last message on social media he says: "133 days | 2800km | R1 000 000
I left it all out there today. I will do my nightly post some other time. For now I'm putting my feet up and having An afternoon off ?. 320 days alcohol free, 4300km in training and running, 45000m+ of climbing, 60 towns, many new friends made, a few friends lost – which is what this campaign was about. Thank you to everyone who played a small part in helping me achieve these goals. It hasn't been an easy ride, but it's definitely been worth it. Proper thanks will go out tomorrow on my post!"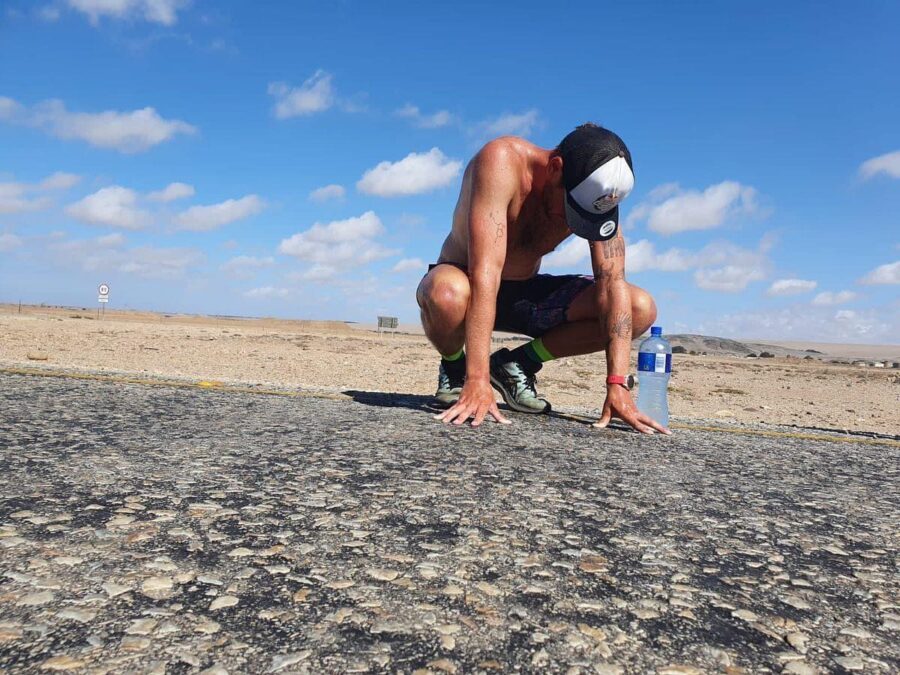 SADAG said they are in "awe" of Henry's achievements. "We are grateful and thankful. You are an inspiration for so many!"
A homecoming is being held for Henry at Pirates Running Club this morning.
If you haven't been following Henry's journey it's not too late to catch up on reading some of his posts – they are fascinating as he shares stories about the people he met and the things he learnt along the way. Even on the penultimate day, he visited a local museum in Port Nolloth where he learned about the history of diving and diamond smuggling, and saw an 1897 hotel menu that included "Flamingo, Camel, tortoise soup (Errol ☹️☹️☹️) and Pigeon Pie"… as he went to buy "lekker crayfish" for a celebration braai!
SADAG said it salutes Henry for not only breaking the world record for the most consecutive half-marathons, but for also raising the most funds by an individual.
Henry had already broken the world record in September with 76 half-marathons in 76 days. But his goal was so much more than that. It was to raise money and awareness for mental health.
Henry, who is not a professional athlete, says on his website that he took on this challenge because: "I was in a bad space last year – my businesses had suffered because of COVID. I lost the person I wanted to spend the rest of my life with. I had illness-related family issues. It all really took it's toll on me. My experience opened my eyes to how prevalent mental health problems are, how few people understand them, and the obstacles people have to face when getting help. Stigma, fear, affordability. They're all very real.
"This is the purpose of my run – to raise awareness to the fact that support is out there. To make us talk about it. And of course, to raise upwards of 4 million Rand for The South African Depression and Anxiety Group (SADAG) who are at the forefront of patient advocacy, education and destigmatisation of mental illness in our country."
#MentallyAweh #WorldRecord #MentalHealthMatters #runhenryrun
Follow Henry on Facebook or Instagram | Donate on Henry's website or BackaBuddy
WATCH Henry Cock's message on BackABuddy