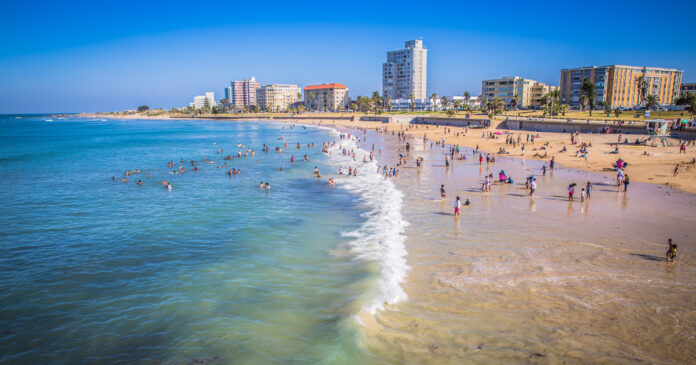 Nelson Mandela Bay (NMB) government is back in the hands of the ANC, following its inaugural sitting of Council on Monday.
According to the DA, which was the biggest party in Council, this is against the wishes of the residents who "rejected the ANC at the ballot box", and is due to eight smaller parties handing the NMB government back to the ANC.
DA Eastern Cape Provincial Leader, Councillor Nqaba Bhanga, said in a statement that voting for the smaller parties had ultimately been a vote for the ANC.
Bhanga lost by only a small margin of one vote – he received 59 votes, to Eugene Johnson of the ANC's 60 votes. She is now the NMB's new Executive Mayor.
Bhanga revealed that last week the DA had entered into coalition talks with several smaller parties "in order to put together a stable majority coalition government that would take Nelson Mandela Bay forward again", but that these talks fell apart yesterday when some parties shifted the goalposts. He alleged that some smaller parties were demanding positions which included "all service delivery departments, deputy mayor and Speaker".
Bhanga said: "Last week the DA was prepared to support Cllr Khusta Jack from the Abantu Integrity Movement (AIM) as Speaker but yesterday he joined forces with other smaller parties in making unreasonable demands.
"Although an initial agreement was reached last week, it soon became clear that many of these parties are only interested in positions and do not have the best interests of our residents at heart."
The DA says it will now rather focus on being a strong effective opposition to ensure good governance.
"The DA would like to thank the ACDP and the FF+ for remaining true to their commitment to support good governance and reject the ANC," said Bhanga.
Out of 119 votes, ANC Candidate Eugene Johnson has become the new Executive Mayor of Nelson Mandela Bay. @Sipha_Kema speaks to the DA Mayoral candidate in the metro, Nqaba Bhanga.

Watch: https://t.co/XsVQiqyuu4#Newzroom405 pic.twitter.com/HEGJcMK0c6

— Newzroom Afrika (@Newzroom405) November 22, 2021