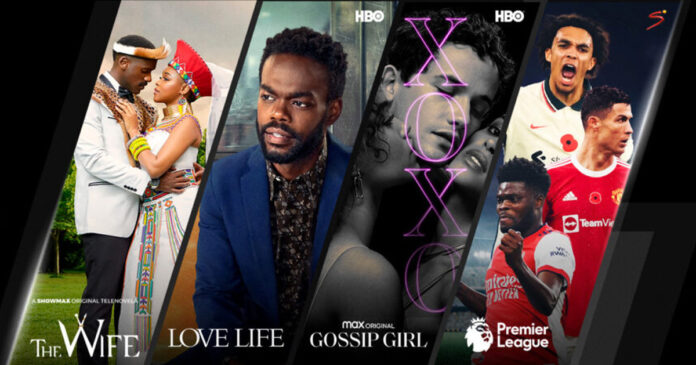 For a limited time, Showmax is offering a 2-for-1 deal on all packages, including Showmax Pro. Buy one month of Showmax and get a second month on the house.

G

et the deal.
The mobile-only version of Showmax starts at R39 per month, which means you can watch the latest and greatest movies, series, kids' shows and more on your phone for two whole months for the price of a burger. This offer is valid from 25 November to 9 December 2021.
Here are some of the great new series and movies on Showmax:
The Wife
The Wife is Showmax's first original telenovela and follows ambitious young journalist Hlomu, who falls in love with charming taxi driver Mqhele, not realising that when you marry a man, you marry his secrets, too. New episodes every Thursday.
Love Life S2
The journey from first love to a lasting relationship is back in the spotlight with the hit romantic comedy anthology series Love Life. Season 1 star Anna Kendrick is back as a guest star and the new cast is led by William Jackson Harper (The Good Place) as Marcus Watkins, who enters his 30s freshly divorced and as lost as ever.
Gossip Girl, the reboot
The original 2007 Gossip Girl won 18 Teen Choice Awards. Now, this extension of the pop culture classic takes us back to the Upper East Side, finding a new generation of New York private school teens being introduced to social surveillance nine years after the original blogger's website went dark. Watch the full boxset of the original Gossip Girl series on Showmax, plus binge the first 10 episodes of the reboot from 3 December.
The United Way
Told by football legend Eric Cantona and featuring previously unseen footage, the doccie looks at Manchester United's roots, tracing their historical journey before the turn of the century through candid conversations with stars like David Beckham and Ryan Giggs.
Ready to double up? Get the deal.