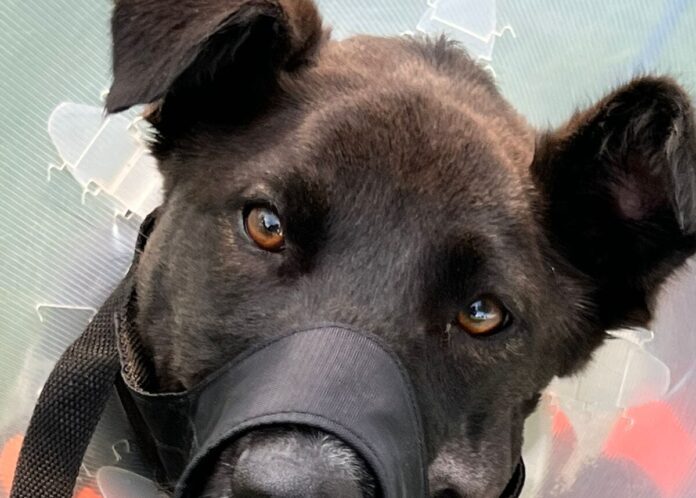 The Boksburg SPCA has reported the good news that hero dog Kei, who suffered horrific injuries when she fought off an armed intruder to protect her owners two months ago, is healing well and back home with her human family in time for Christmas.
The Boksburg SPCA posted an update this week, saying: "And just like that… she's home. Kei is back from hospital and doing so well. She will be able to eat solid food in 6 weeks' time, and in February she's got to go back for radiology to see that all has mended properly. We can't wait to post the first video of her munching away on some doggy treats."
After Kei underwent a three-hour operation last Wednesday to fit a very expensive titanium plate in her jaw, Boksburg SPCA said: "Poor Kei has been through so much but we know she has no regret rescuing her family, that dreadful October night. Let's hope the Lamont family can celebrate a painless, peaceful Christmas with their little hero."
Philanthropic pet Insurer, dotsure.co.za partnered with the University of Pretoria's veterinary team at the Onderstepoort Veterinary Academic Hospital to save Kei's life.
In a statement today, dotsure said the "wonder dog" has "come through her operation with flying colours."
Kei was shot in the face during a home invasion. She was immediately rushed to the vet for emergency treatment where she was stabilised and referred to Professor Gerhard Steenkamp at the Onderstepoort Veterinary Academic Hospital for reconstructive surgery on her jaw.
"When we first met Kei, she had a large defect in her tongue and left lower jaw where the bullet passed through. The jaw's defect was approximately 2cm and the big molar tooth was destroyed. Due to this, the jaw was not stable and Kei's jaw deviated to the left," said dotsure.
Over a period of two months, Kei went under anaesthesia for three life-saving operations.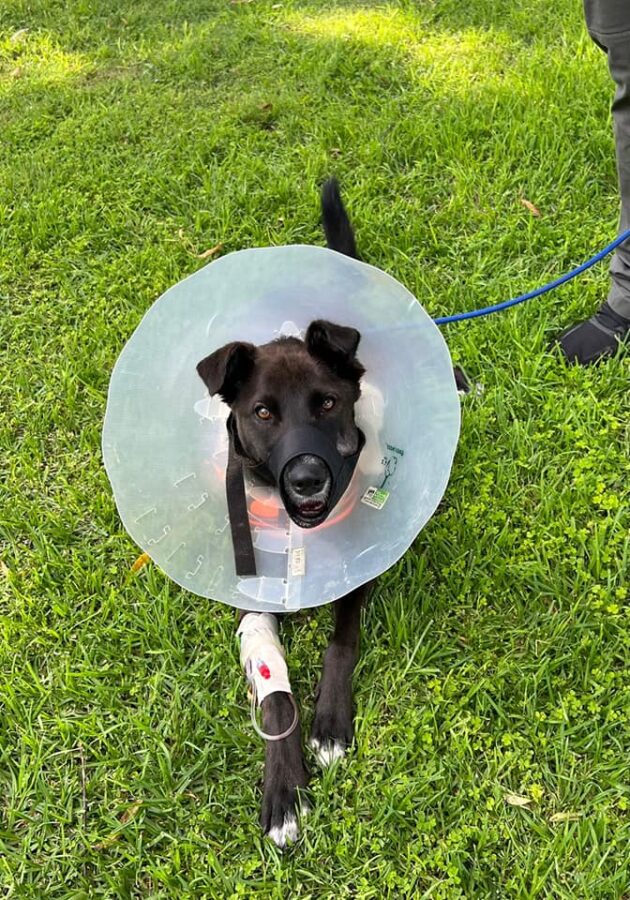 "The first surgery closed the tongue and removed the bony fragments from the remaining jaw.  Due to the movement in her unsupported jaw, a small area dehisced and Professor Steenkamp had to re-operate in order to close this defect. After an agonising 7 weeks wait, the CT scan of Kei's head was transformed into a series of pictures that the developers could use to create a plate for Kei.
"We commissioned the manufacturing (3D printing) of the plate in titanium from the Central University of Technology in Bloemfontein and operated on Kei once the plate was fitted," says Professor Steenkamp.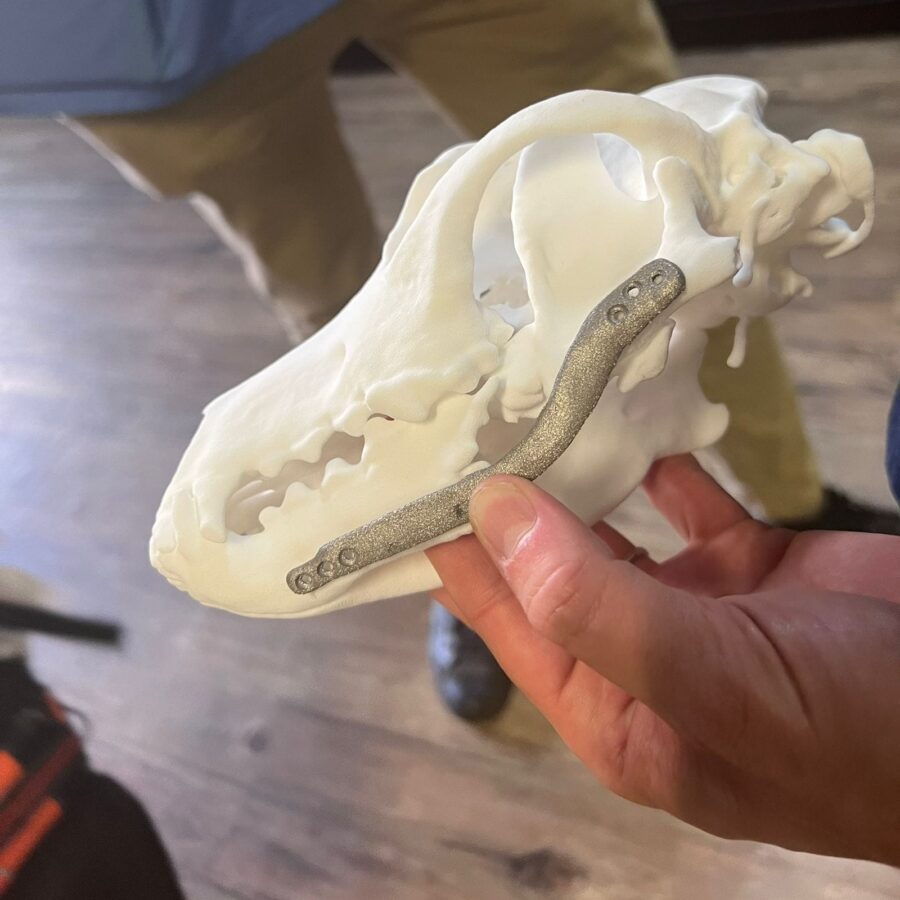 A relieved Sarah Lamont, Kei's owner, says the loyal family pet is now recovering well at home.
"Kei is in high spirits and on the mend. Our family is so grateful that dotsure.co.za generously stepped in to assist us financially. Words cannot express how unbelievably healing this has been for our family and we are finally able to move forward and overcome this terrible ordeal. We cannot thank the dotsure.co.za team enough for all they have done for our family," she says.
dotsure.co.za says it is proud to have invested in the ground-breaking operation to give Kei a second lease on life.
"This surgery is a second of its kind in South Africa and will make a significant contribution to South African veterinary medicine and the industry as a whole. The first surgery – also sponsored by dotsure.co.za – was to save another dog, Harold. He is a rescue dog who had suffered years of abuse and neglect by his initial owner. He had a broken jaw that had drastically deteriorated and left him unable to eat.
"University of Pretoria specialist prosthodontist Professor Cules van den Heever, together with a team from the Central University of Technology, Free State, developed and 3D-printed a custom titanium plate for Harold and he, too, is now on the path to recovery," says dotsure.co.za Chief Operating Officer David Roache.
"When we heard Kei and Harold's stories, we knew we had to do what we could to help these incredible animals. We're thrilled to have been part of rolling out innovation at this level and remain committed to paving the way for animals in need.
"dotsure.co.za is proud to have supported Onderstepoort Veterinary Academic Hospital to perform another innovative surgery. We're committed to ensuring the well-being of animals and urge all South Africans to take good care of their pets," adds Roache.