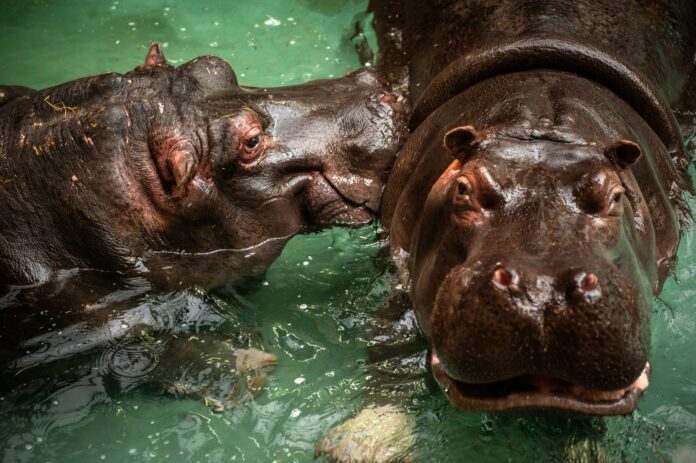 Two hippos at a zoo in Belgium have tested positive for Covid-19. Fortunately the animals appear to have only a mild form of the illness.
Antwerp Zoo said on Facebook: "Our hippos Hermien and Imani have tested positive for COVID-19."
The zoo said that despite the positive test, the animals – aged 41 (Hermien) and 14 (Imani) are only suffering from runny noses and show no other symptoms. They're "doing well", said the zoo.
Zoo authorities said the hippo building was immediately closed and will remain closed until Hermien and Imani test negative.
"They will be closely monitored in the near future by their caretakers who are taking even stricter safety measures," said Antwerp Zoo.
They said it's impossible to determine how the animals became infected. "Their caregivers have already tested negative and none of them have recently gone through the disease," they said in a statement on Friday.
This may be the first recorded case of a hippo with Covid. The Belgian zoo's veterinarian Francis Vercammen told reporters: "To my knowledge, it's the first recorded contamination among this species. Throughout the world this virus has mostly been seen in great apes and felines,"
It was Vercammen who decided to test the hippos when he noticed just how extra runny their noses were, with a thick liquid dripping out. The results, he said, surprised him.
We wish Hermien and Imani a full and speedy recovery!