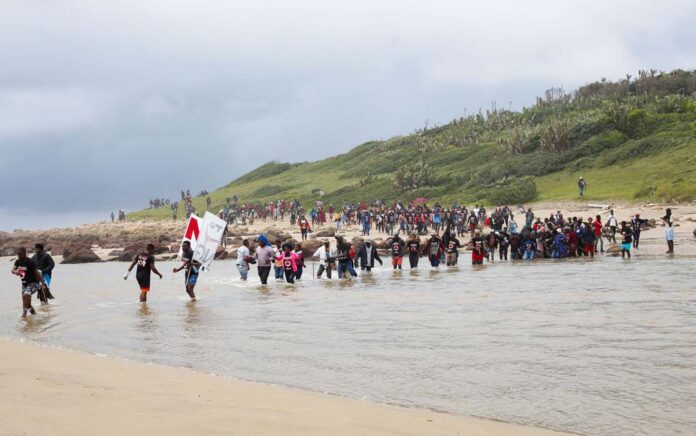 PORT EDWARD, South Africa (Reuters) – South Africans took to their beaches around the country on Sunday to protest against plans by Anglo-Dutch multinational oil and gas company Shell to do seismic oil exploration which conservationists say will threaten marine wildlife such as whales, dolphins, seals, turtles and penguins on the pristine coastal stretch of the Wild Coast.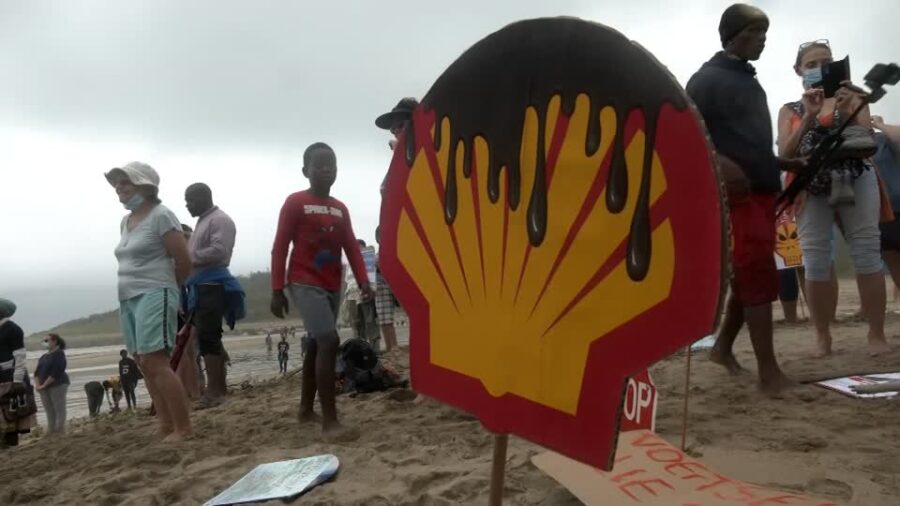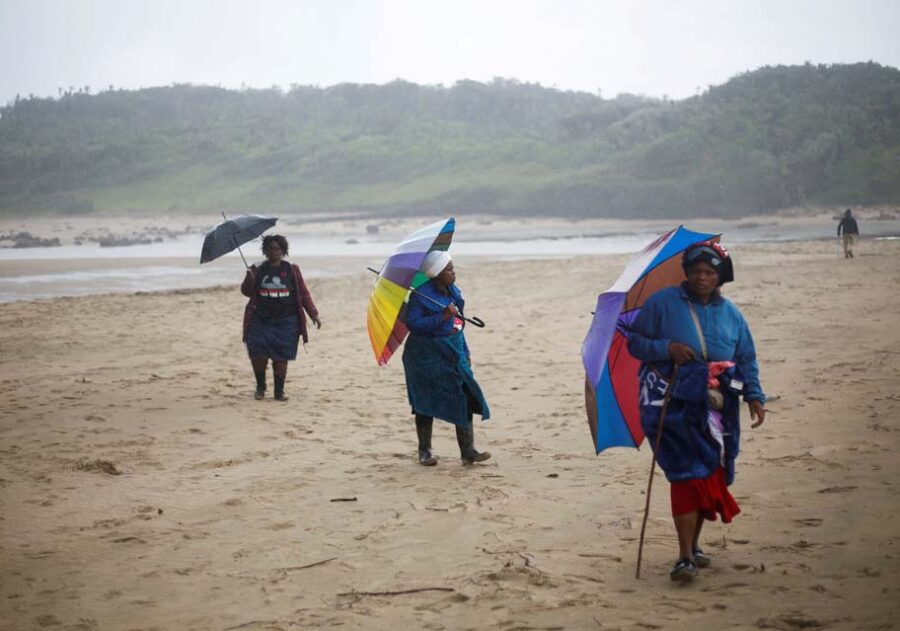 On Friday, a South African court struck down an application brought by environmentalists to stop the oil major exploring in the eastern seaboard's Wild Coast, rejecting as unproven their argument that it would cause "irreparable harm" to the marine environment, especially migrating hump-back whales.
The Wild Coast is home of some of the country's most undisturbed wildlife refuges, and its stunning coastal wildernesses are also a major tourist draw.
At least 1,000 demonstrators gathered on a beach near Port Edward, a Reuters TV correspondent saw.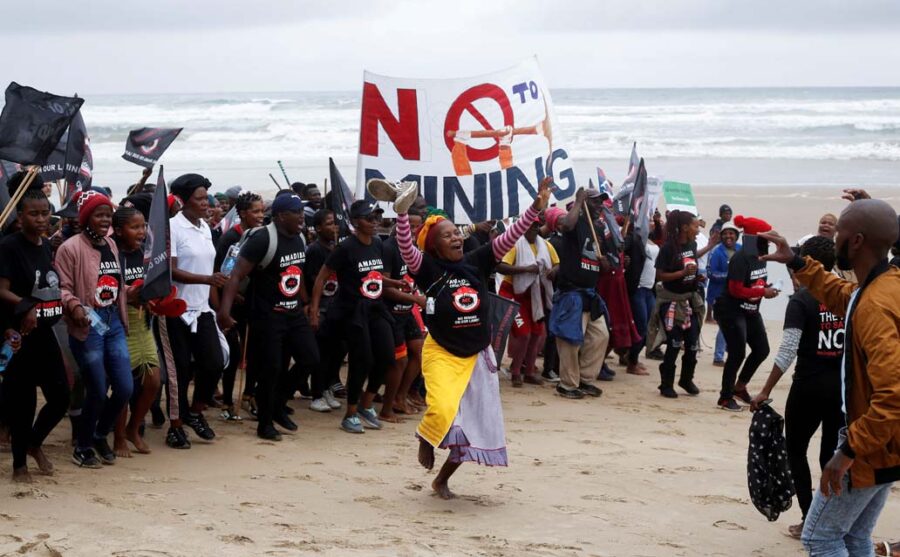 "It's just absolutely horrendous that they are even considering this. Look around you?" said demonstrator Kas Wilson, indicating an unspoilt stretch of beach. "It's unacceptable and… we will stop it."
Shell officials were not immediately available for comment, but the company said on Friday that its planned exploration has regulatory approval, and it will significantly contribute to South Africa's energy security if resources are found.
But local people fear the seismic blasting conducted over 6,000 square kilometres will kill or scare away the fish they depend on to live.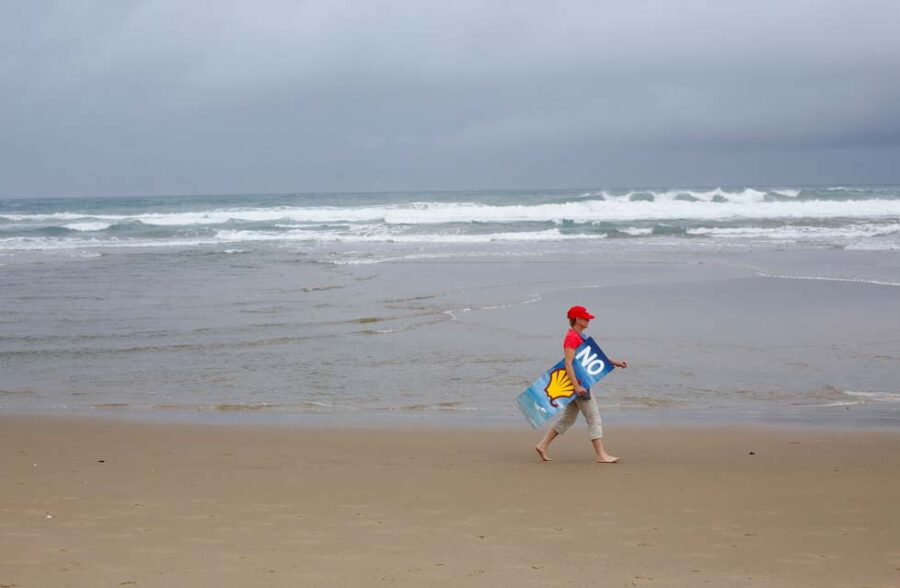 "I don't want them to operate here because if they do we won't be able to catch fish," said 62-year-old free dive fisherwoman Toloza Mzobe, after pulling a wild lobster from the ground. "What are we going to eat?"
"What are we going to eat?"
Environmentalists are urging Shell and other oil companies to stop prospecting for oil, arguing that the world has no chance of reaching net zero carbon by 2050 if existing oil deposits are burned, let alone if new ones are found.
Protest in Cape Town today, Sunday 5 December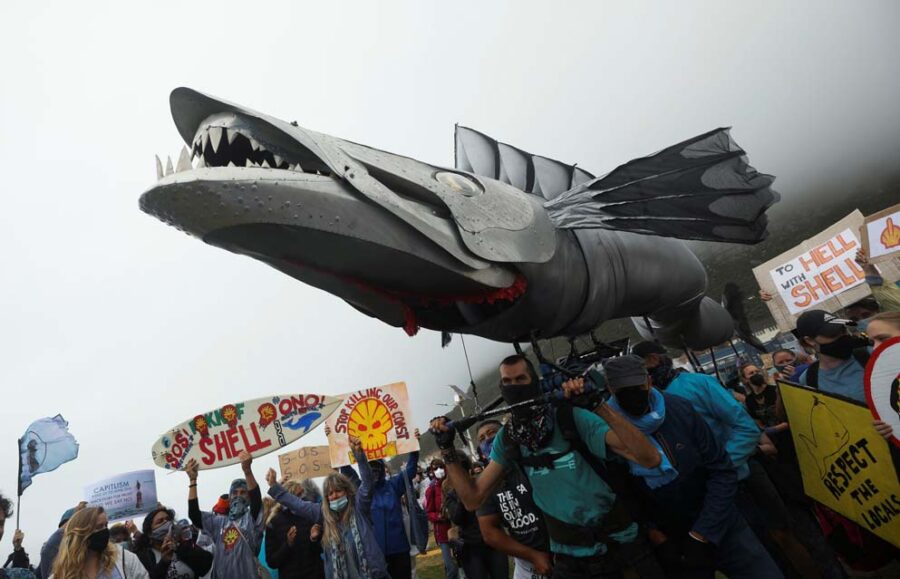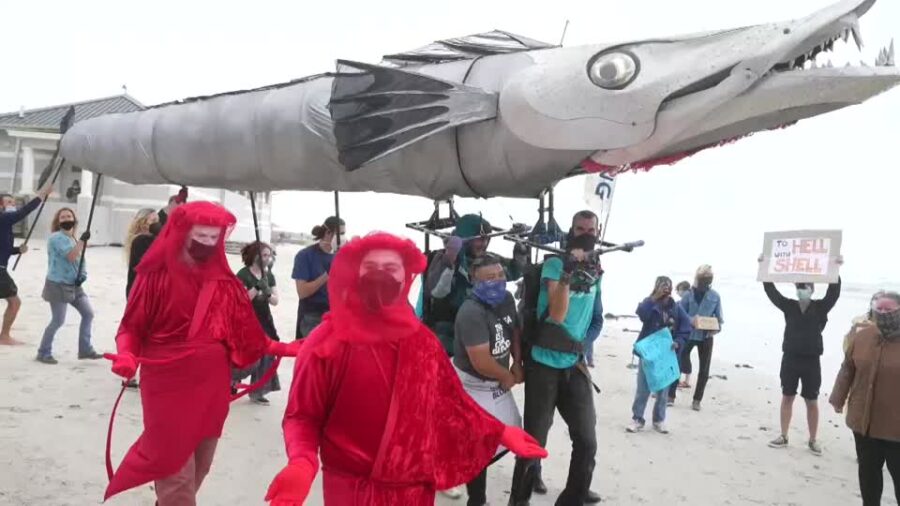 Protest in London yesterday, Saturday 4 December 2021
Protesters gathered outside the Shell headquarters in London, in protest against the oil giant's seismic survey in the Wild Coast in South Africa, which they say will be hugely damaging to the marine wildlife and ecosystems.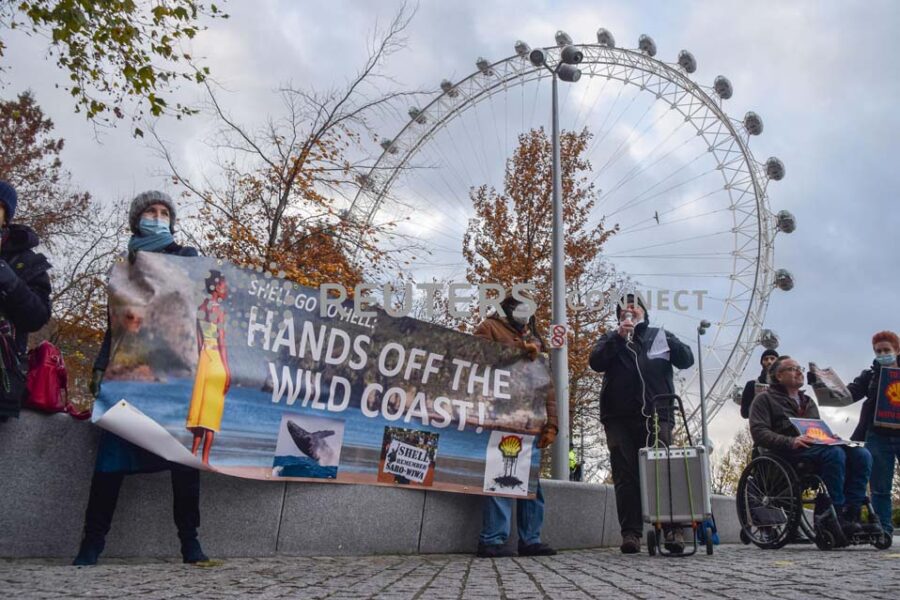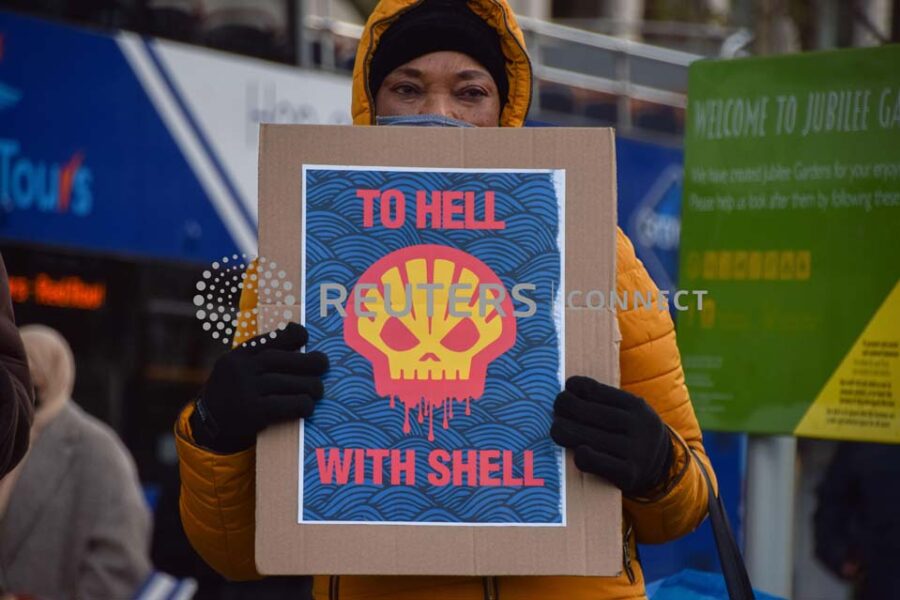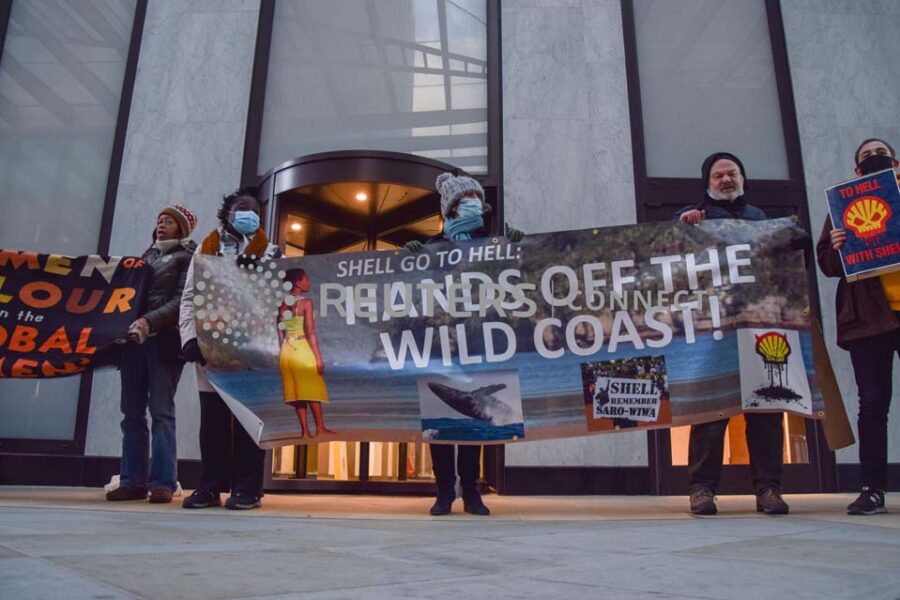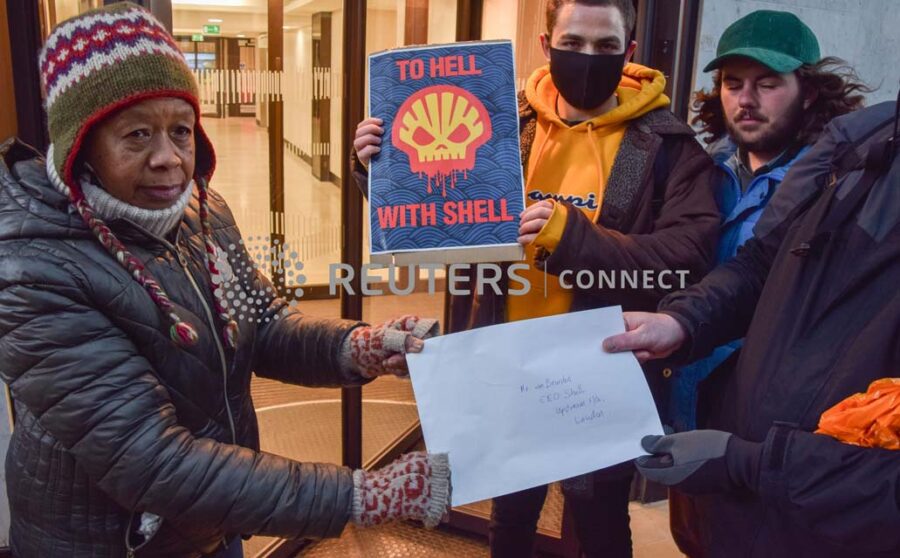 South Africans in London were also due to hold a protest today in Trafalgar Square to address Shell's seismic survey as well as other issues concerning Africa.
Earlier this year, a Dutch court ordered Shell to reduce its planet warming carbon emissions by 45% by 2030 from 2019 levels, a decision it plans to appeal.
South Africa's environment ministry referred Reuters to a statement late last month that "the Minister responsible for environmental affairs is … not mandated to consider the application or to make a decision on the authorisation of the seismic survey."
As reported by SAPeople on 22 November, the authorisation for Shell's seismic survey was given in 2014 under the Mineral and Petroleum Resources Development Act (MPRDA), and therefore the Minister of Minerals, Resources and Energy is the Minister responsible for the administration of the MPRDA; and not Environmental Minister Barbara Creecy. A petition on Change.org by Oceans Not Oil was unfortunately addressed to Minister Creecy. That petition has gathered a staggering 396,000 signatures.
According to SA law, all decisions made under the MPRDA at the time (2014) "remain valid and binding, until set aside by a court of law". Protestors – such as OceansNotOil – say that it is now seven years later and there should have been a renewed call for feedback "to be truly representative of a public participation process that is true to this moment in global warming, and not the climate denialism of 2014".
(Writing by Tim Cocks/Reuters and Jenni Baxter/SAPeople; Editing by Elaine Hardcastle/Reuters and Jenni Baxter/SAPeople)
WATCH South Africans protest against Shell oil exploration on the Wild Coast