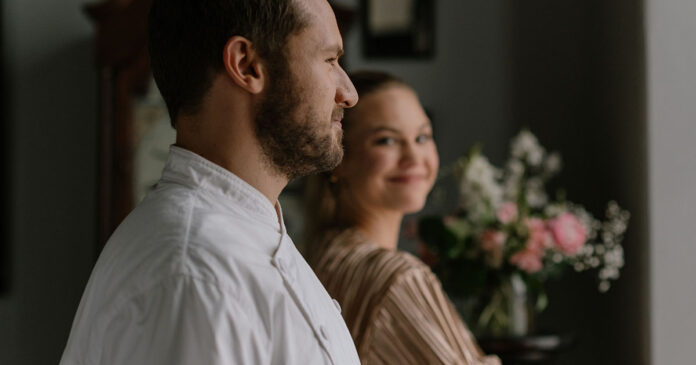 Troukoors (Wedding Fever), the first Showmax Original romcom, will be available to binge from 13 December 2021. Talented Ilse-Lee van Niekerk (Getroud Met Rugby, 4 Mure, Die Boekklub) stars as Jessica, a wedding planner who's surrounded by love but struggling to find it for herself.
Troukoors is made by SAFTA winner Louis Pretorius and SAFTA nominee Albert Snyman of Infinity Films, the creators of critically acclaimed and much-loved shows like Die Boekklub and Fynskrif, with regular collaborator Nina Swart directing.
"Troukoors is like good champagne: light and bubbly and more-ish, with a tendency to bring out people's naughty sides," says Candice Fangueiro, head of content at Showmax. "It's like Younger or The Bold Type, but set against the splendour and romance of the Cape wedding industry."
WATCH Troukoors – First Look, A Showmax Original
Troukoors is available to binge from Monday 13 December, for expats in most countries too!
We caught up with Christiaan Schoombie (Warrior, Binnelanders) who stars as chef Liam, to find out more:
About his role as Liam
This is my first lead role, and I'm very grateful. This is a nice local part for me. Most of my work to date has been on international projects, like in Madiba opposite Laurence Fishburne, The Dark Tower with Idris Elba, Troy: Fall of the City and Warrior.
Liam is a chef and he's very down to earth. There's nothing showy about him. He doesn't have pretentions and he is comfortable with who he is. One characteristic that comes across strongly, is that he is very straight forward. He doesn't sugarcoat anything. Sometimes that is to his detriment, but he believes in being honest. He would rather tell you the awkward truth than what you want to hear. That gets him in trouble sometimes! That said, he is man enough to admit when he's wrong. He's not so obstinate that he thinks only he knows what is right and wrong. He is a bit of an introvert and he weighs his words carefully.
Christiaan vs Liam
I can get along well with big groups of people. I wouldn't be an actor if I couldn't, but in my personal life I believe in having a few friends of high quality, instead of huge quantities of acquaintances. In that way, I think we are similar.
On Troukoors' theme and approach
In a way it's ground-breaking. We can be sort of conservative in South Africa in our views on certain things, and I feel like this show works towards subverting some of those perceptions. Just to see that there are many shades of love, and we must accept and embrace it, you know? It is fun, yes, but there are also serious themes that beg discussion, and that are certainly very relevant today.
I enjoy it immensely. To me, it's like our take on Modern Family. We are in the 21st century and there are realities that are acknowledged by the show, but it's fun, it's just pure fun.
On his own romantic experiences
This is where Liam and I are like day and night.
I think Liam has had a bunch of relationships. Liam's studies took him to England where he trained as chef. I think he would have at least had a fling there! Or a relationship! It is London, after all, and apparently the Afrikaans accent is very sexy (laughs).He has an ex-wife who forms part of his identity and his prior life experience.
In that sense we are quite different, I've actually been a bachelor all my life (laughs). I had to rely on my imagination. It's a bit challenging, because in terms of long-term relationships, I don't have much of a frame of reference. I try using friendship as an alternative to that. I have to sort of imagine a whole history of prior romantic experiences for myself; it's a fun challenge.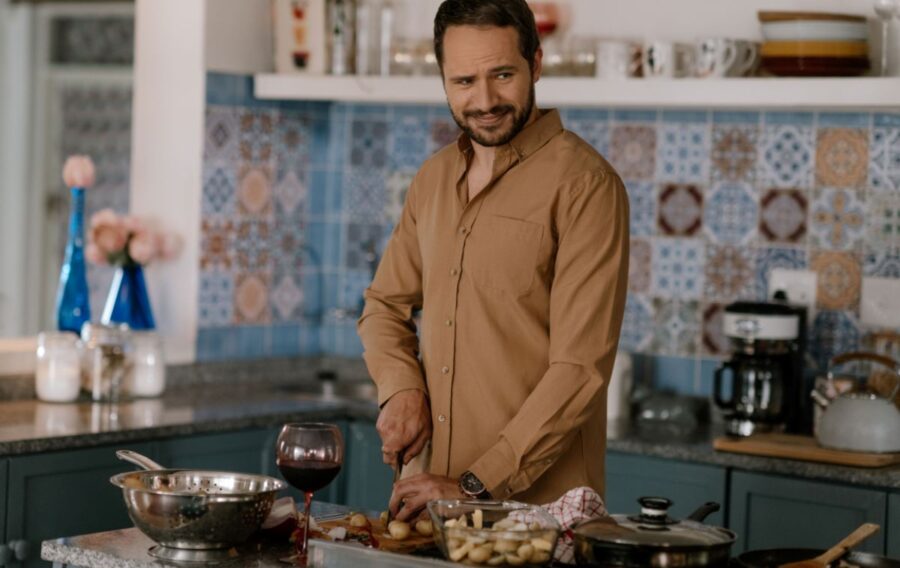 His experience of the intimacy coordinator on set
I feel very nurtured by the whole approach on set. There was an intimacy coordinator who led us through the whole process, through the love scenes. It makes one feel very nurtured because as an actor, you can feel very uncertain about what your boundaries are, and what your co-actor's boundaries are. It's good to have this framework on how we can share with one another what we are comfortable with, and to make sure we're doing right by the other person and respecting one another. I'm very grateful for that. It makes things simpler. The scenes are very specific, and they're worked out very specifically. It almost feels like choreography, like a dance. You follow the steps, and then yes, it reads well on camera.
You should watch, because …
If you want to laugh, and sit with a smile on your face for half an hour, then this is the show for you. There are serious themes that are explored, but there's always humour to balance it out, and it's so clever, the way Louis works with it.
Binge Troukoors (Wedding Fever) from Monday, 13 December 2021 at https://www.showmax.com/eng/tvseries/zdaenoqa-troukoors-wedding-fever.
Showmax has already ordered Season 2, due 2022!