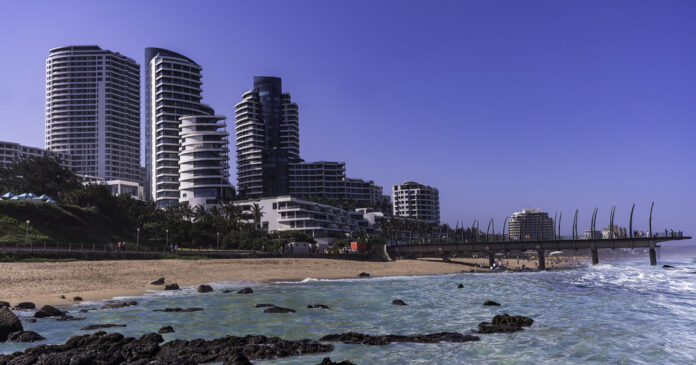 A convicted fraudster wanted by the Portuguese Government has apparently been hiding out – particularly in luxury hotels – in South Africa. He was arrested this morning in Umhlanga Rocks, north of Durban, KwaZulu-Natal. Portuguese authorities have praised South African law enforcement for his swift arrest.
The South African Police Service (SAPS) said Joao Manuel de Oliveira Rendeiro, a Portuguese national, had absconded from Portugal after being convicted on a multi-million dollar fraud case, where he had been sentenced to 12 years imprisonment before he escaped.
According to Reuters, De Oliveira Rendeiro was convicted three months ago. He was apparently the former president of a small private investment bank Banco Privado Português (BPP), which collapsed in 2010.
His escape was brought to the attention of SAPS National Commissioner, General Khehla John Sitole, on 24 November, by the Head of Judicial Police of Portugal, Luis Neves, during a bilateral meeting at the 89th Interpol General Assembly in Istanbul, Turkey, said SAPS.
General Sitole committed to tracking and tracing the fugitive, after it emerged that he may be hiding in South Africa.
Members from the Interpol National Crime Bureau (NCB) in Pretoria, acting on an Interpol Red Notice, traced the fugitive to a location in Umhlanga Rocks where he was arrested at 7am this morning.
According to local media, the arrest took place at a hotel in Umhlanga Rocks. Neves confirmed the man had stayed in luxury hotels in Joburg and other SA cities, and had used expensive communication technology to keep his location secret.
Although Portugal doesn't have an extradition treaty with SA, the countries do have a cooperation agreement, Neves said at a media conference on Saturday.
De Oliveira Rendeiro will appear in the Durban Magistrates Court on Monday, 13 December 2021 as part of his extradition process. He had bragged on his blog that he would never return to Portugal after his escape.
SAPS said the Portuguese authority had welcomed the news of de Oliveira Rendeiro's arrest and sent words of gratitude and praise to the National Commissioner and the SAPS team for speedily arresting him.