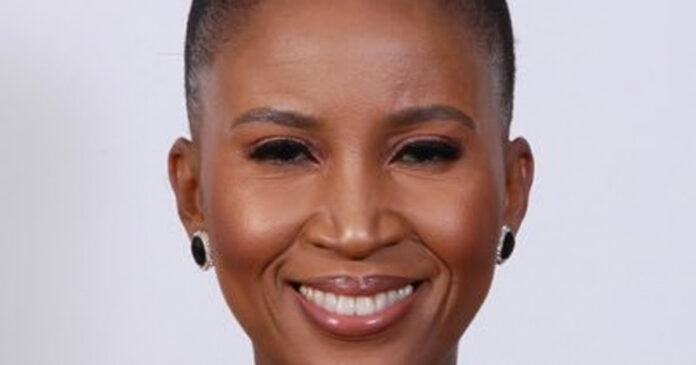 Johannesburg Mayor Mpho Phalatse (from the DA) has issued a statement correcting "malicious" Mayoral Committee announcement rumours. She said reports have been circulating in the media regarding exorbitant costs associated with the meeting, which was postponed.
Yesterday ANC Johannesburg secretary Dada Morero issued a statement calling on "the Barbie doll Mpho Phalatse to publicly state the financial implications associated with her continual postponement of the maycom [mayoral committe] swearing-in ceremony, and further cover the costs from her pocket."
Today, Dr Phalatse said: "These reports are a deliberate attempt to bring the Office of the Mayor into disrepute. The truth is that I stressed to the organizers of the meeting that costs must be kept at a minimum. I gave explicit instructions for the arrangements to be tentative and not final. This decision was due to the coalition negotiations being prolonged.
"I also said at most there should be a 2-hour event with a small breakfast for a maximum of R200 per person using in-house catering and no lunch. It was also agreed that we will make use of a Council venue to eliminate venue hire costs."
Dr Phalatse said her office was then informed that a media advisory had been sent out for an event on Friday morning. "We immediately contacted the organisers to halt the process and we were informed that there would be costs. We enquired what these costs would be," she said.
"For reasons that are clearly politically motivated, someone has sought to spread a lie that there is an extravagant event that has been cancelled and has incurred a highly inflated cost.
"The so-called costs are incorrect and it is obvious that an erroneous invoice has been circulated to the public. These costs are contested and there will be an appropriate conversation with the supplier in this regard. For example, there should be no costs for venue hire, chairs and such as the event was supposed to be held at a Council venue."
She said the circulation of some internal documents to the public, as well as the organisational failure, will be investigated by the City Manager.
"Moreover, I will ensure that those responsible for any botch-up in the arrangements are held accountable. The fact is, the true cost will be much lower and we will assess how best to cover any shortfall, which would be very small."
Yesterday's statement by the ANC's Morero declared: "The ANC is utterly disgusted by the actions of DA-EFF mayor, pro-Israel Mpho Phalatse, whose 18 days in office is characterised by the erosion of capacity and a complete collapse in logic."
The statement attacked the coalition, calling it "the unholy bedroom alliance of the DA, EFF and salon-dropout Herman Mashaba" and saying it came from a "forced one-night-stand arrangement between the EFF, DA and that other green mamba orphan (Herman Mashaba) who tries, by all means, to assimilate himself to whiteness".