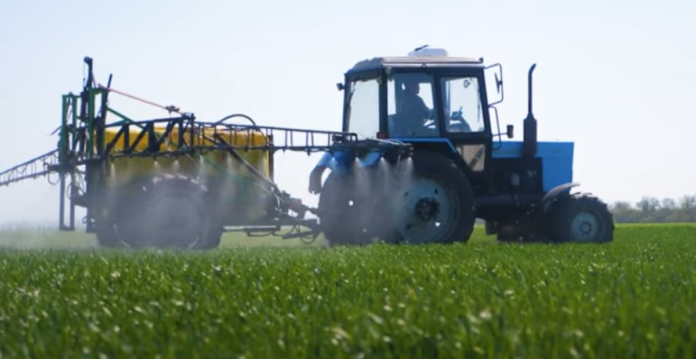 Here are this week's topics coming up on Carte Blanche – you can watch the show on Sunday 12 December in South Africa on DStv Now or stream it on Showmax International in most countries from Tuesday 14 December if you're abroad.
INVESTIGATIONS
It's banned in several countries and at the heart of multi-million rand legal claims by people in the United States claiming it causes cancer. A growing body of evidence internationally is suggesting that glyphosate, the active ingredient in some weedkillers, may be responsible for certain cancers. Nonetheless, South Africans use it widely in agriculture and it's even on supermarket shelves for use in home gardens. Carte Blanche investigates why legislation allowing the chemical has not been updated since 1947 to account for the right to a clean and healthy environment promoted in our Constitution. (Producer: Eugene Botha | Presenter: Claire Mawisa)
Watch the show overseas | Watch in SA on DStv Now
#Glyphosate – a chemical in many weed killers – has been found by courts in the US to be #cancer-causing and has been banned in a number of countries. Our outdated legislation is inadequate to properly regulate chemicals such as this. @clairemawisa investigates. #CarteBlanche pic.twitter.com/WSFVNhb6uP

— Carte Blanche (@carteblanchetv) December 9, 2021
Heavy casualties and extensive damage – this past year has seen an intractable war that's killed thousands in Ethiopia and left millions displaced. The internal conflict erupted in the northern Tigray region, where the Tigray People's Liberation Front wants to establish the province as an independent state. Carte Blanche surveys the damage to a country and economy that were just beginning to flourish, and a population desperate for peace. (Producer: Siniketiwe Hlanze | Presenter: Claire Mawisa)
Carte Blanche presenter Claire Mawisa says: 
"This story is not a new theme for an African head of state. Initially celebrated globally as the one who brought about peace, and promised to deliver unity to his country, he now seems to be losing support rapidly over the questionable handling of the conflict and impending civil war raging through the nation. How will Nobel Peace Prize laureate, Prime Minister Abiy Ahmed, be remembered?"
Watch the show overseas | Watch in SA on DStv Now
A country on the brink of civil war – after just a few years of peace and stability, the conflict in Ethiopia continues to gain momentum, threatening its economic development. That's #CarteBlanche Sunday 7pm on @MNet. #Tigray @clairemawisa pic.twitter.com/AxvLqMZdB8

— Carte Blanche (@carteblanchetv) December 8, 2021
Globally, the shared vacation ownership market is still growing but, in South Africa, an increasing number of disgruntled clients claim they never managed to book the holidays they thought they'd paid for. Carte Blanche puts a timeshare salesman to the test. Why would an industry already buckling under bad reviews and buyers' regret continue to market itself in the hopes of luring more investors? (Producer: Carol Albertyn-Christie | Presenter: Masa Kekana)
Watch the show overseas | Watch in SA on DStv Now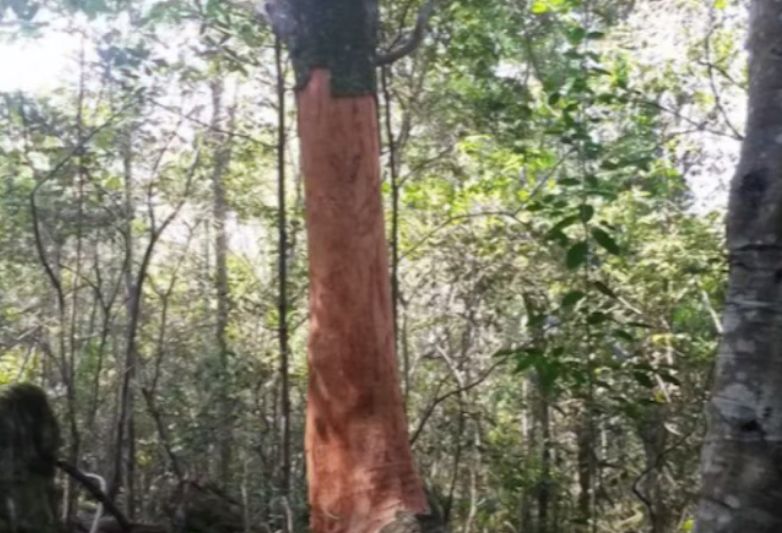 Largescale and organised bark stripping in Cape Town's Newlands Forest is slowly but surely killing it. The harvesting of tree bark for sale and use in traditional medicines is causing a growing army of the city's nature lovers to take action. They say it's the equivalent of stripping the skin off living humans as it rips away the trees' ability to disperse water and nutrients. Joining SANParks on patrol under the cover of night, Carte Blanche investigates the mission to save a forest from bark strippers, and how best to secure a place in society for traditional practices. (Producer: Liz Fish | Presenter: Masa Kekana)
Watch the show overseas | Watch in SA on DStv Now
Imagine #CapeTown without Newlands #Forest… that's a nightmare. But it's entirely possible unless something happens fast to stop rampant bark stripping and more is done to preserve this incredible resource. That's #CarteBlanche this Sunday at 7pm on #MNet101. @MasaKekana pic.twitter.com/sZnvzRu1Wl

— Carte Blanche (@carteblanchetv) December 8, 2021
If you're in SA – you can watch Carte Blanche on DStv Now.
If you're overseas – you can watch #CarteBlanche from Tuesdays, and thousands of other popular local South African shows & movies by subscribing to Showmax International now. You can try it FREE for 14 days. 
Carte Blanche is on M-Net & M-Net HD [101], 12  December 2021 at 19:00 & & again on M-Net Plus 1 [901] at 20:00
***
Please note: Carte Blanche is only available to international Showmax subscribers in Andorra, Australia, Austria, Belgium, Denmark, Finland, France, Germany, Greece, Iceland, Indonesia, Ireland, Italy, Liechtenstein, Luxembourg, Malta, Monaco, Netherlands, New Zealand, Norway, Portugal, San Marino, Spain, Sweden, Switzerland, United Kingdom. Not all titles are available in all territories. Showmax brings you the best South African series and movies, from the classics to the latest releases, from complete box sets to kids' favourites.