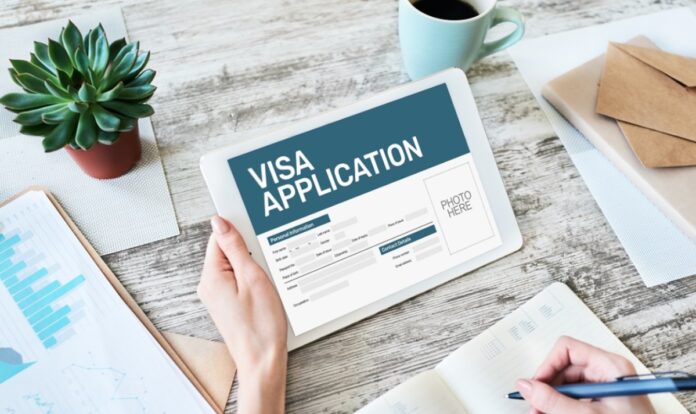 This month, South Africa's Minister of Finance, Enoch Godongwana, has announced that the government will launch its new eVisa (Electronic Visa) system in March 2022. The system will simplify international visitors' visa applications to South Africa, and thereby invigorate both South Africa's tourism sector and the wider economy.
At the time of launch, citizens of 15 countries will be eligible to apply for the eVisa. Namely, these are visitors from:
Cameroon

China

Democratic Republic of the Congo

Egypt

Ethiopia

Kenya

India

Iran

Mexico

Nigeria

Philippines

Pakistan

Saudi Arabia

Uganda
South Africa eVisa to Be Online, Facilitate Tourists' Arrivals
As such, travellers from these countries will no longer have to visit a South African embassy or consultant to obtain a visa prior to arriving here. Instead, these nationalities will be able to apply for the Electronic Visa wholly online and receive the valid document by email, according to the South Africa page on Byevisa.com. This will thereby save visitors time and effort as they plan their trip, and so encourage more international tourism to South Africa.
In addition, it's been announced that applying for the eVisa will take just 20 minutes, and if the applicant is yet to compile all the required supporting documents, then he or she can save their application to continue it later. This too offers a benefit to travellers over attending a traditional appointment at the embassy.
Finance Minister Mr. Godongwana made this announcement during his Medium Term Budget Policy Statement (MTBPS) in November.
South Africa Developing eVisa Since 2019, with Trials for India and Kenya
South Africa's government initially began work on its eVisa system back in November 2019. At that time, President Cyril Ramaphosa commented that "We must reduce the onerous and often unnecessary bureaucratic red tape that tourists who want to visit our countries face. This requires us to streamline our tourist visa regimes."
Since then, South Africa has successfully trialled its eVisa system for citizens of India and Kenya. As a result, the country is now ready to extend the digital entry scheme to more nationalities, and electronic document checks have been set up at major airports ahead of the eVisa's launch.
eVisa Length of Visit and Supporting Documents Yet to Be Revealed
Notably, various details regarding the eVisa scheme are yet to be revealed. These include how long the online entry permit will let you stay, whether it permits single or multiple entries and how long it's valid for. South Africa's government is also still to say what supporting documents will be needed to apply, so these details will be announced in the coming weeks.
Americans, Brits, and Many Other Nationalities Still Visa-Exempt
Furthermore, it's useful to add that the launch of the eVisa will only affect the 15 eligible nationalities, at least until more are added. If you're from another country and you wish to visit South Africa, then the existing visa regulations will continue to apply. 
In particular, citizens of 55 countries and territories are currently visa-exempt for South Africa for trips of up to 90 days, including travellers from the USA, the United Kingdom, Australia, Canada and New Zealand. Meanwhile, 28 other nationalities can visit for up to 30 days visa-free, including citizens of Cyprus and Hong Kong.
As such, the launch of South Africa's new eVisa is welcome news both for international travellers and the country's tourism sector. The digital travel document will facilitate tourists' visits while bringing in extra revenue to the wider economy. South Africa's government will announce the remaining details about the eVisa and launch its official portal in the coming weeks.