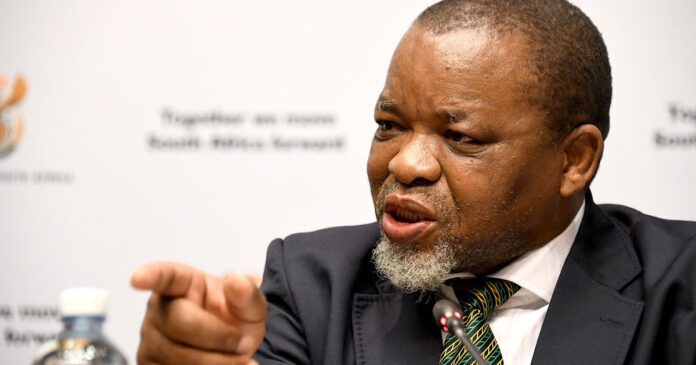 South Africa's Minister of Mineral Resources and Energy, Gwede Mantashe, has tested positive for COVID-19.
The Minister tested positive on Saturday, 18 December 2021, after experiencing mild symptoms.
According to the Presidency, "Minister Mantashe is in good spirits and he is currently in self-isolation."
The Presidency said on Friday that President Cyril Ramaphosa is also in good spirits and making "good progress" as he recovers from Covid as well.
"Government urges all South Africans to vaccinate and remain disciplined in observing all COVID-19 safety protocols to ensure a safe and joyful festive season with family and friends," said the Presidency.