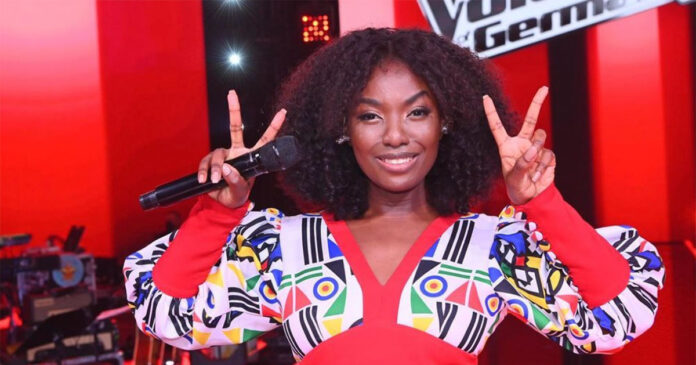 South African expat and musician, Gugu Zulu, has scooped second position in Germany's talent show 'The Voice of Germany 2021'.
The SA singer and songwriter, who now lives in Germany, wowed the judges and German audience with her mesmerising voice (watch Rise Up below!).
After Sunday's fabulous finale, Gauteng publicist, Georg Knoke, said: "Fantastic news 👏! Another South African shows the world what talent we have in South Africa 🇿🇦!!! Gugu Zulu just missed the top spot…"
Gugu had just five hours to master the beautiful heartwarming song 'When It Goes Down'.
Georg says she not only has talent, but "speaks a little bit of German too! Bravo 👏 👏 👏 Gugu! A wonderful Christmas 🎄 present for us all in South Africa!"
The South African Embassy in Berlin said: "The Voice of Germany. Wonderful show again last night. What an incredible voice and stage presence! Congratulations to Gugu Zulu who has made it to the finals and bagged silver. You have done us proud!!'"
On Monday night, Gugu said on her Instagram page: "I'm so blessed!! Being the 2nd winner of the voice 2021. Working with amazing people and just doing what I love live on German tv. Der Hammer!! Thank you everybody for your unwavering support through out🌻much love!! Remember you are far from ordinary!!"
'When It Goes Down' is available on all music platforms.
Gugu, who performed in stage musical The Lion King, now has an even brighter future ahead of her, making everyone back home proud, especially those she grew up with in Mandeni, near Stanger in KwaZulu-Natal.
An expat in Hamburg says Gugu "is part of the Lion King cast that resides in Hamburg. We have been rooting and voting for her. She did so well. Such a talent. The duet of The Voice, Germany – a South African couple – came fifth."
The competition, the country's 11th season, was won by Sebastian Krenz.
Gugu says the competition has been a "magical ride". On her Instagram page she has shared her thoughts and excitement with her fans, reminding them: "There's only one of me, the same way there's only one of you… so why live life like there'll be a do over or a Gugu2.0?! Remember you are far from ordinary!!"
Congratulations to the extraordinary Gugu Zulu!!!
WATCH Gugu Zulu & Nico Santos – When It Goes Down | Finals | The Voice of Germany 2021
WATCH Gugu Zulu: Rise Up Andra Day – Rise Up (Gugu Zulu) | Semi-Finals | The Voice of Germany 2021
Visit Gugu Zulu's website