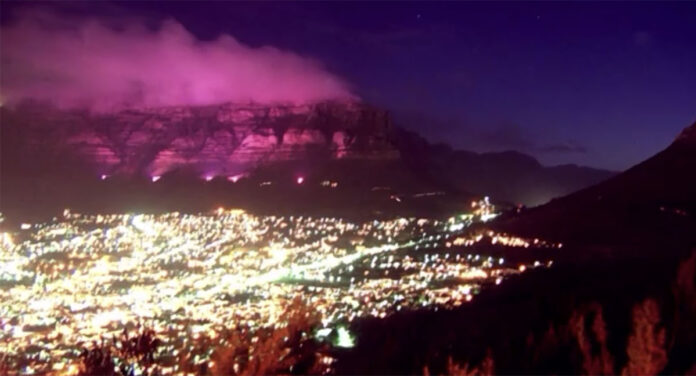 This week, the City of Cape Town will light up Table Mountain and City Hall every evening at 20h00 in purple – the colour that is so synonymous with 'The Arch', Archbishop Desmond Tutu, who passed away on Sunday morning, 26 December.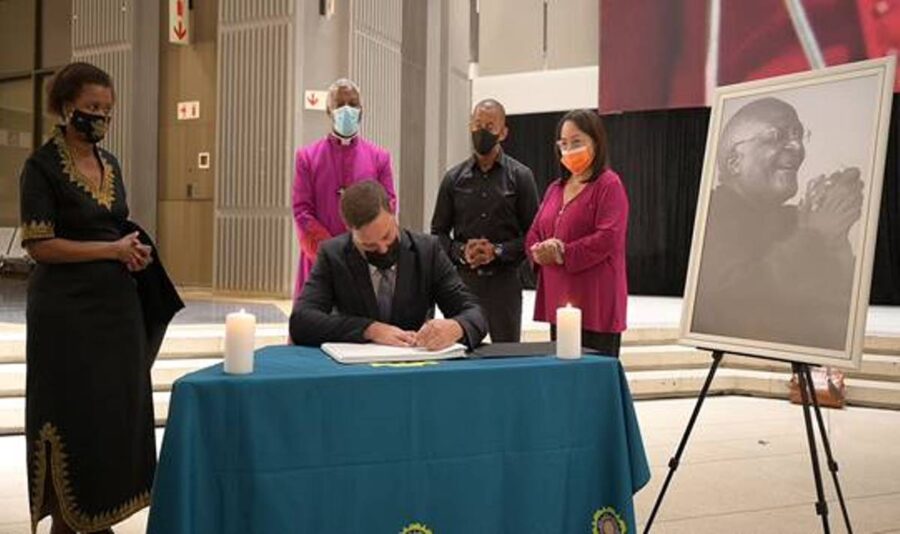 Mayor Geordin Hill-Lewis said that as everyone mourns the passing of the Arch, Cape Town also wanted to celebrate the man who "dedicated his life to making our country a more just, humane and peaceful place for all".
The mayor said: "As people here and around the world see Cape Town's famous mountain lit up in purple, we hope it helps to remember and honour Cape Town's greatest resident and all that he stood for.
"I hope also that the image will be a reminder to the world of the great challenges South Africa has overcome, of the great people who helped us to overcome those challenges, and that by following in the Arch's example, every one of us can also make a positive difference in the world."
Although Table Mountain was meant to be lit up from Sunday, residents said the mountain was covered in mist on Sunday evening. If you're in Cape Town, please send photos to admin@sapeople.com for us to share with South Africans around the world. Thank you! 
Condolence books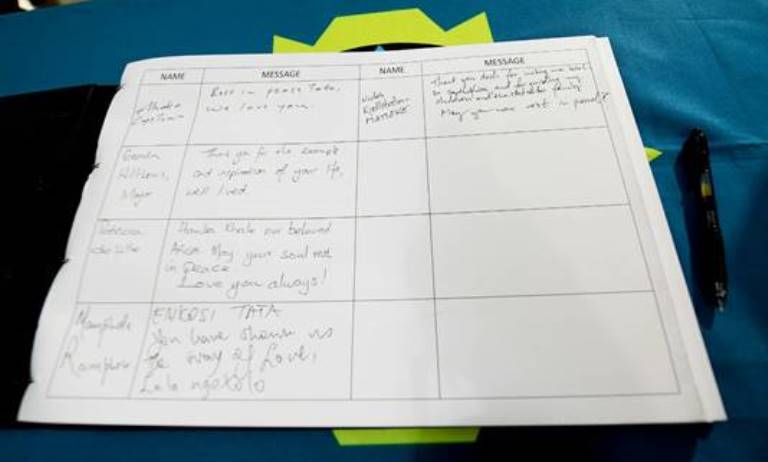 The City has made condolence books available for residents to sign outside St George's Cathedral on the corner of Wale and Adderley Street, and at the Civic Centre. Condolence books at all City Subcouncil offices will also be made available in the week, and the mayor encourages all Cape Town residents to sign the books as tribute to the Arch.  An online condolence book can also be found here.
Road closures will be in place on Wale and Adderley street around the cathedral, with further road closures in the immediate vicinity to confirmed.
Inter-Faith Tribute for Archbishop Tutu
Cape Town is hosting an inter-faith tribute for Archbishop Tutu on Wednesday 29 December at 18h00 at the City Hall.
WATCH Special Channel paying tribute
You can also watch a Carte Blanche four-part Tutu tribute on a special pop-up channel.
A personal note on the late, great Archbishop Desmond Tutu. He was fierce as he was funny, especially when speaking up for the environment. ???https://t.co/n4XewXlbs4 pic.twitter.com/Z6jq3SJHAV

— Lewis Pugh (@LewisPugh) December 26, 2021