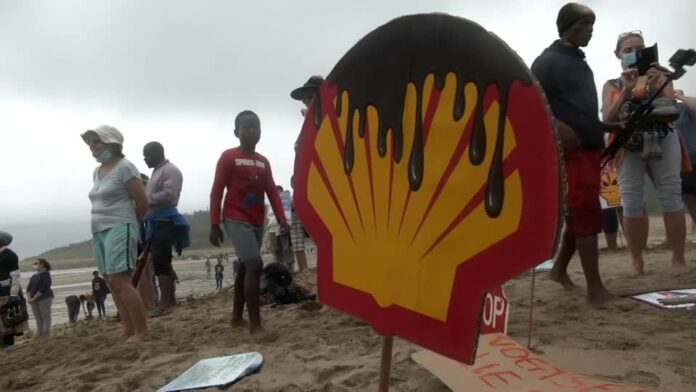 A South African court has today banned Shell from conducting its controversial seismic survey off the Wild Coast, while the court awaits the outcome of a review process.
Following the second case brought by conservation groups, the High Court in Makhanda (formerly Grahamstown), in the Eastern Cape, ruled that Shell is "interdicted from undertaking seismic survey operations" in the region at this moment.
Both Shell and Energy and Mineral Resources minister Gwede Mantashe have been ordered to pay the legal costs of the application.
The urgent interdict had been brought by Sustaining the Wild Coast (SWC), together with the Dwesa-Cwebe Communal Property Association, fishermen – Ntsindiso Nongcavu (Port St Johns), Sazise Maxwell Pekayo and Cameron Thorpe (Kei Mouth) – Amadiba traditional leader and healer Mashona Wetu Dlamini and All Rise Attorneys for Climate and Environmental Justice.
Oceans Not Oil led the victorious responses from environmentalists who are concerned about the impact of the survey on marine wildlife including southern right whales and turtles.
Oceans Not Oil (ONO) said its movement "erupted in joy" on Tuesday morning after Justice Bloem's pronouncement.
ONO said: "This is a seminal moment for the ONO movement and a testament to expert legal argument delivered with the passion of the conviction of science behind it by Advocate Tembeka Ngcukaitobi SC for SWC and others; a testament to indigenous people potentially most affected by the impunity of Shell standing their ground to protect their heritage; a testament to South African law and a testament to the power of hundreds and thousands of concerned South Africans who love our sea and Wild Coast making their voices heard."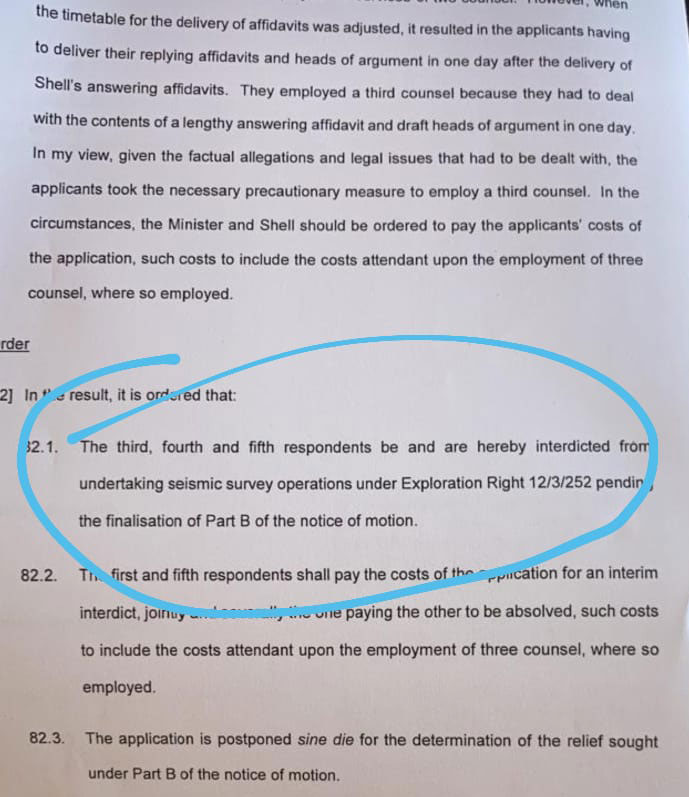 ONO said the boycott of Shell outlets will continue, and reminded all concerned citizens to submit your comments (by the end of January 2022) to the Gas Master Plan which they claim "is the overarching strategy to bring riches to the few and pollution to the ocean, fence line communities and future generations".