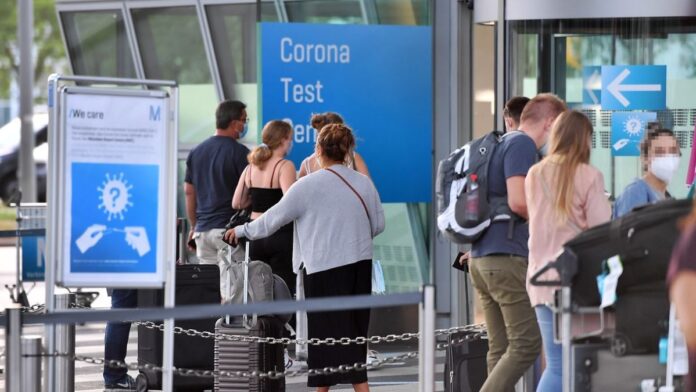 Germany is the latest country to drop travel restrictions on South Africa and its neighbouring countries. From today (Tues 4 Jan), SA is no longer considered a "virus variant area" by Germany, which means fully vaccinated or recovered passengers can now enter Germany from SA without needing to complete a compulsory two-week quarantine.
These restrictions came in the wake of SA's scientists identifying the Omicron variant; and Germany was one of about 70 countries to impose travel restrictions to southern Africa in an attempt to slow down the spread of the coronavirus variant.
Cape Town's Head of Economic Growth, James Vos said today he was "very excited" by Germany's revised travel update which he says "comes at just the right time, where German travellers are often eager to escape their harsh winter in exchange for a beautiful summer holiday in Cape Town. I look forward to welcoming these visitors on the Lufthansa flights to Cape Town from Munich and Frankfurt."
Research has shown, said Vos, that piecemeal travel bans are ineffective and only serve to punish the economies of countries that have been banned. "Going forward, global governments must consider alternative measures," he said.
Cape Town launched its destination marketing campaign in Munich and other major cities a few weeks ago. The campaign aims to show the diversity of experiences and the beauty of Cape Town.
"Germany is a significant travel and trade partner to the Mother City and we look forward to resuming activity and engaging with them again," said Vos. "I urge travellers to the Mother City to visit www.capetown.travel for updates and details on our campaigns and offerings."
If you're travelling to Germany, you'll need to:
provide official Covid-19 vaccination proof or proof you've recovered from Covid (a positive PCR test result taken at least 28 days to 6 months beforehand can be used). Without proof of vaccination or recovery, passengers must quarantine for 10 days (with a test to release at 5 days).
complete an online entry registration (with Covid status, test result, flight number and itinerary)
provide proof of current Covid-19 status (a negative PCR test within 72 hours of arrival)