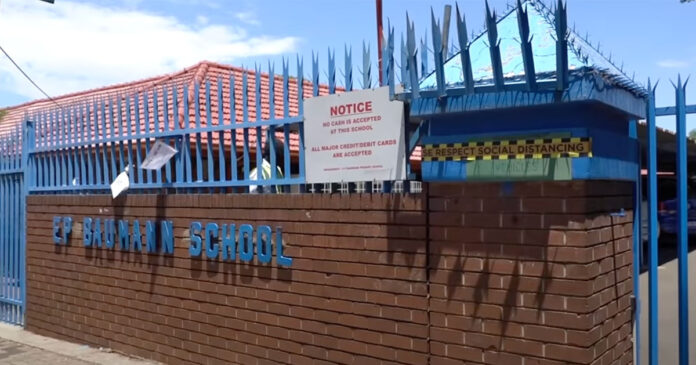 An 11-year-old schoolgirl who was traumatically kidnapped outside her school in Gauteng two months ago, has been safely returned home today (Wed 5 Jan).
The grade 5 learner's mother received a call from the South African Police Service (SAPS) this morning letting her know she could fetch her missing daughter from the police station, the Gauteng Department of Education said in a statement on Wednesday.
The young girl, from E. P. Baumann Primary School in Mayfair, was kidnapped at gunpoint by three males in a Toyota Yaris – with the registration number JS 62 CS GP – on the morning of 17 November 2021. One of the abductors pointed a gun at witnesses and warned them not to try and stop the kidnapping.
The incident took place outside the school gate while she was waiting in line to be sanitized and screened due to Covid-19 safety regulations.
Over the last few years, South Africa has become a 'hot spot' for kidnappings, with the number of kidnappings doubling over the past decade to 6,632 last year, which is an average of 18 a day.
The terrifying trend involves crime syndicates kidnapping school children and demanding multi-million rand ransom payments for their safe return. Shortly after the 11-year-old's abduction, and the return of the Moti Brothers (who had also been kidnapped) the government actually issued guidelines for SA parents on how to protect their children from kidnappings.
In a Carte Blanche exclusive, the current affairs show exposed how a senior police kidnappings investigator was trying to extort a large payment from an already traumatised family of a kidnapping victim for simply doing his job. Watch in SA on DStv Now | Watch the show overseas on Showmax International.
Today Gauteng Education MEC Panyaza Lesufi says he is « delighted » with the safe return of the 11-year-old.
Lesufi said: « We will avail our Psycho-Social Unit to provide additional counselling to her, given the trauma she has faced during this unfortunate incident. »
WATCH Witness describes hearing child screaming at kidnapping outside primary school, November 2021