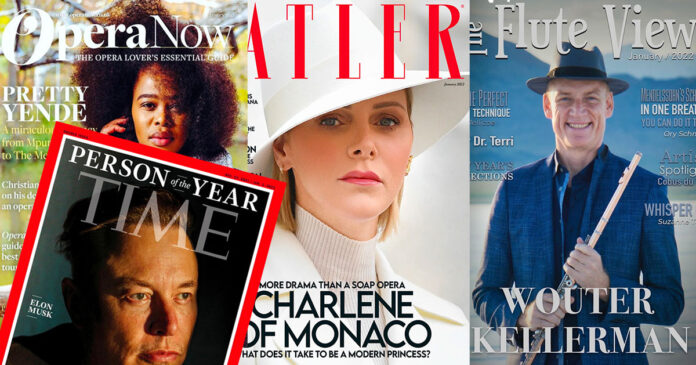 As more and more South Africans prove their excellence on the international stage, it's been wonderful to see some familiar SA faces gracing the covers of prestigious international magazines over the past few weeks.
1. Elon Musk on Time Magazine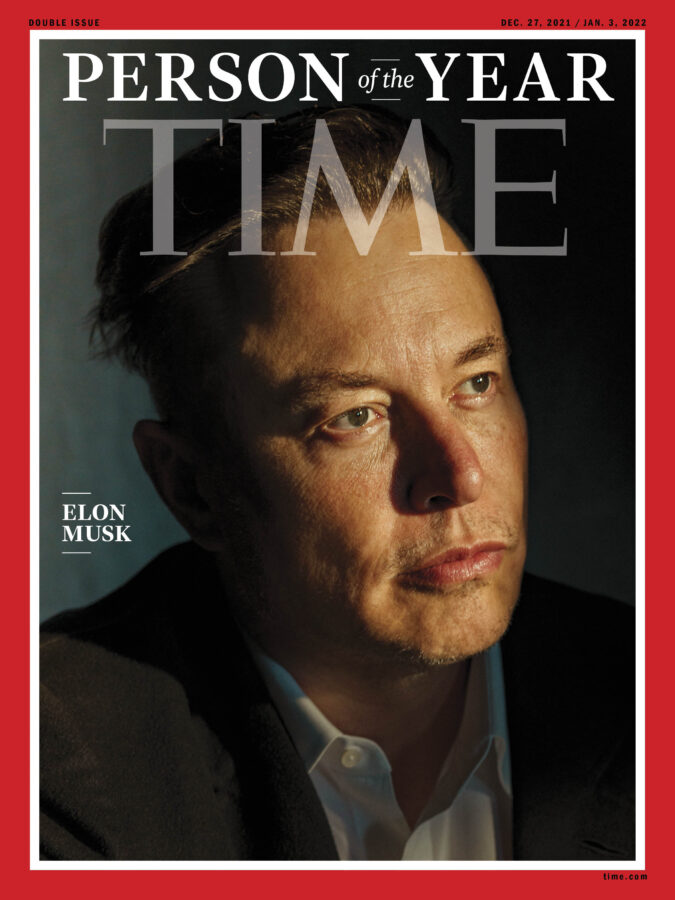 It kicked off with former Pretoria High student Elon Musk making it onto the cover of Time Magazine as Time's Person of the Year 2021. Calling him a "shy South African with Asperger's syndrome", Time said of the SpaceX and Tesla entrepreneurial billionaire that "Person of the Year is a marker of influence, and few individuals have had more influence than Elon Musk on life on Earth, and potentially life off Earth too."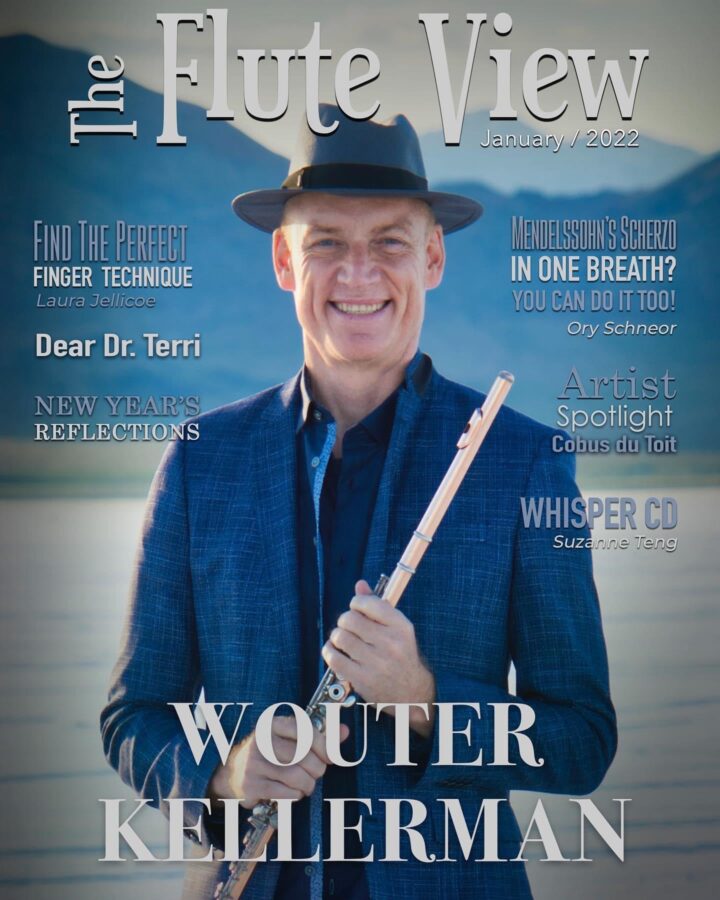 This month's cover of The Flute View features South Africa's globe-trotting, award-winning flutist Wouter Kellerman, who has been nominated for yet another Grammy Award (for 'Pangaea' with Davbid Arkenstone). He won his first Grammy® for his album Winds of Samsara.
In his interview with The Flute View, Wouter reveals that his spirit animals is "the Hadeda 🙂 " and says he's most inspired by people who "achieve amazing things, and many people do so quietly and unassumingly, to such an extent that one has to pay extra attention to spot it 🙂 " He may as well have been speaking about himself!
On his Facebook post this week, Wouter said "Excited to be on the cover of 'The Flute View' this month!" and then went on to deflect all attention off of himself, relating an anecdote about the previous musician on the cover (Sir James Galway), whom he admires greatly, who told him the only the only thing that makes a big difference in my flute sound these days is when I switch on my hearing aid!"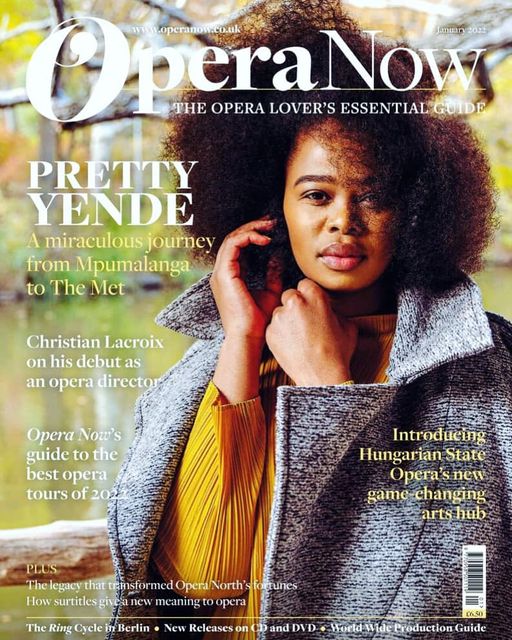 South Africa's incredible operatic soprano, Pretty Yende, is featured on the January 2022 cover of Opera Now. The magazine says: "Pretty Yende's journey from a remote South African town (Piet Retief / Mkhondo) to the world's great opera stages takes a new turn as the charismatic soprano talks to Opera Now about the development of her voice from its bel canto core into bigger, lyrical roles."
Writing from Spain, an elated Pretty said on social media: "My first Monday on the New Year 2022 and I can't be more grateful and so delighted to welcome this Brand New Year with the honour of gracing the cover of @operanowmagazine for this month of January 2022. Be sure to get your copy and read all about the #prettyjourney so far and what's to come and more especially about my debut here in @lesartsvalencia Valencia Spain in Offenbach's Les Contes Valencia Spain D'Hoffmann performing all the female heroines. Opening JAN 20."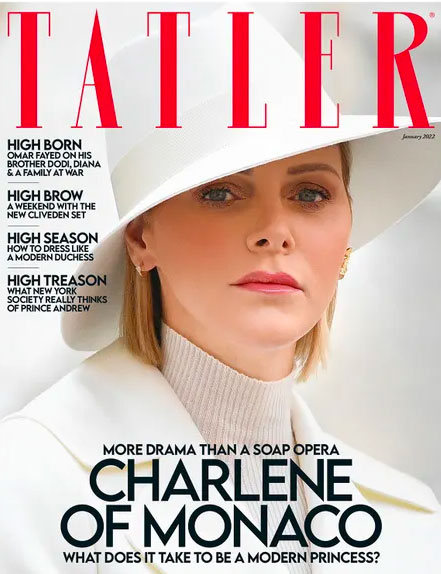 Princess Charlene (nee Wittstock) graces the January 2022 issue of Tatler, as no royal has been in the spotlight more in the past 12 months than the "elegant, statuesque South African swimmer". The article covers much of what has come to pass in the past year – with Princess Charlene's philanthropic visit to South Africa in 2021 being delayed because of a severe ear, nose and throat complication, which led to her remaining for about eight months. The final paragraph is unfortunately inaccurate, saying she would be back for Monaco's National Day and her "royal duties". As we now know, the Princess did return mid-November but due to extreme fatigue is now recovering in a clinic outside of Monaco and did not attend National Day or any Christmas and New Year festivities.
To coincide with the cover, Tatler magazine has republished a December 2010 interview with the Monégasque royal, in which she admitted "the people I mixed with in Monaco didn't relate to my South African mentality or humour". She said "although I have met some wonderful people since I've been living in Monaco, I regard them all as acquaintances… My mother and two brothers are the only friends I need and the only people I trust. I'm very grateful to have them."
Speaking in 2010, Charlene said: 'I will never forget my native country. But it is very important for me to balance my love for South Africa with my duty and responsibility to Monaco."
The magazine noticed her "firm allegiance to her roots" as she declared "I am African. I wasn't born Monegasque, nor was I born a princess. But I will do the best job I can."
She admitted however to moments of frailty. "Of course I have bad days when I feel totally overwhelmed, but I never take anything for granted. Sometimes I have to pinch myself that this is my life and I live in one of the most beautiful places in the world with the man of my dreams."