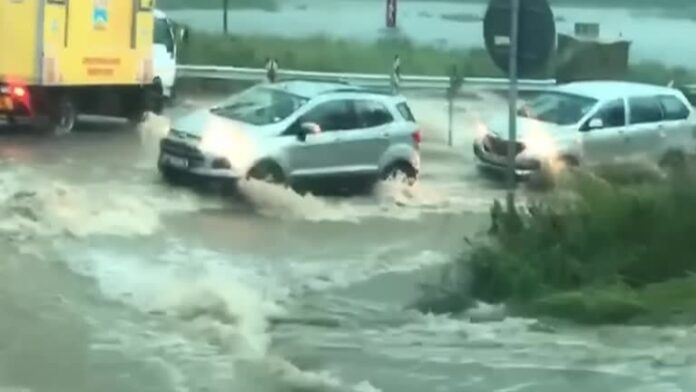 Floods around South Africa's eastern coastal city of East London, in the Eastern Cape, have killed at least 10 people and left hundreds homeless in the OR Tambo district since the weekend. According to the SABC, hundreds of shacks were washed away and hundreds more severely damaged, as rivers burst their banks and roads were inundated.
The South African Weather Service (SAWS) says 40mm of rainfall was recorded. Footage on the SABC showed cars trying to drive through torrents of water that had submerged highways.
South Africa's incredible disaster relief NGO, Gift of the Givers, has already visited Mdtansane township and Duncan Village to help the victims. In Mdantsane, 35 houses were completely washed away and 85 households affected.
In a heartbreaking post, Gift of the Givers, described how one mother returned from hospital to where she had lost both her home and her 18-year-old daughter. "She and her daughter had to climb a tree and were stuck there for three hours before help arrived," said Gift of the Givers. "The water reached head high, tore open the home and washed away the 18-year-old. The mother tried desperately to grab her, but it was not to be. Tragically, she drowned ?.
"This mother lost her daughter, home, contents, was injured and is now severely traumatised. She has no income and cannot afford to bury her daughter. We will be assisting with funeral arrangements." (If you would like to assist, please donate to the Gift of the Givers.)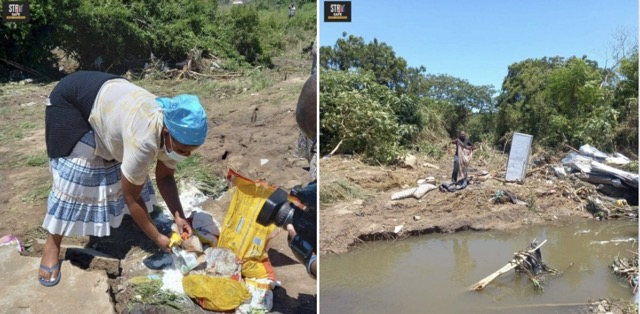 Eastern Cape Premier and MEC of Human Settlements joined Gift of the Givers to hand over mattresses and blankets.
Eastern Cape Premier spokesperson, Khuselwa Rantjie, said: "We are happy to report that since this recent incident, we have intervened by dispatching food parcels, by giving out food parcels to the affected communities, giving temporary shelters to people who lost everything, including those who lost their loved ones during this disaster."
Gift of the Givers said "many people are still in tears and shock as they pick up the pieces of what's left." They said hundreds of families had awoken early Saturday morning to "fast-flowing water making its way through their informal dwellings, destroying property and leaving behind devastation."
Four shelters have been identified for the affected families.
Scientists suspect that climate change is the cause of worsening floods and droughts along the country's eastern coastline, where the city of roughly half a million lies.
In 2019, the Department of Environment drew up a plan for South Africa to adapt to climate change, which includes strengthening its preparedness to respond more quickly to weather disasters and help victims recover.
WATCH Floods sadly kill 10, leave hundreds homeless in Eastern Cape
(Production: Sisipho Skweyiya)
Please donate to the Gift of the Givers if you would like to help.