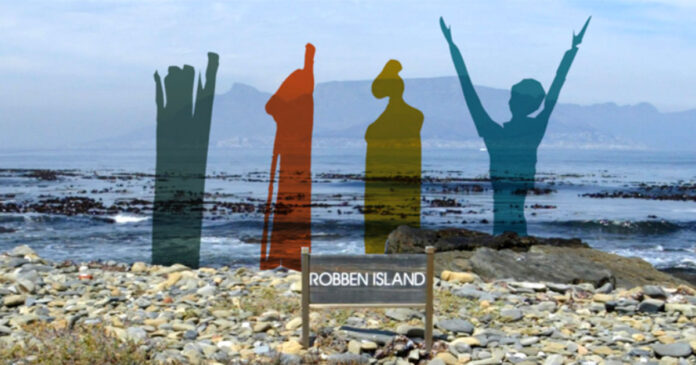 Following a furore over the prices for Robben Island Museum's (RIM's) newest tour package, the museum issued a statement on Sunday saying "the walking tour is not designed to exclude South Africans, but rather offers an alternative way to experience the rich historic tapestry that maps the journey of South Africa's liberation struggle."
The new prices, announced last week, are:
R1000 for South African adults and R620 for South African children aged two to 18 years
R1400 for non-South African adults and R 820 for non-South African children aged two to 18
One local complained: "They've clearly learned nothing over the last two years. Local tourists are constant. Everyone from overseas is seasonal. That's how Ratanga Junction closed, pricing the locals out of going. People can barely eat, who has money for this?" Some argued that as part of South Africa's national heritage, belonging to all South Africans, it should be a lot cheaper for locals.
The Goringhaicona Khoi Khoin Indigenous Traditional Council (GKKITC) and the Ex-Political Prisoners Association (a key stakeholder) went further, accusing the pricing model of exploiting the blood and sweat of former political prisoners and of being "stolen".
RIM's Council Chairperson, Khensani Maluleke disputed the allegations, insisting that regular consultation is held, and that "the allegation, therefore in a recent media report by EPPA's Mpho Masemola, that the walking tour was "stolen" from him after a presentation was made to RIM last year, is disingenuous and disappointing. This offering was conceptualised by RIM in 2015 and has been work-in-progress ever since."
The museum pointed out the price includes a return boat trip as well as a complimentary Robben Island Museum cap and bottled water. This tour is unique, according to Maluleke, "because visitors will have an opportunity to walk in the footsteps of those who came before us and contributed significantly to South Africa's liberation." It also includes a close interaction with the museum's experienced tour guides.
Maluleke, said: "In the current economic climate, striking a balance between offering value for money and ensuring short-term sustainability is understandably challenging. While the systematic revival of the tourism industry is gaining momentum, as more countries are opening their borders to international travel, the road to economic recovery is long. As such we need to be agile in our response to the market and adapt accordingly."
The museum has suffered during the pandemic with a drop in visitors and therefore income. RIM said it had to find ways to improve the visitor experience and attract repeat visitors in the domestic market. The Walking Tours will offer tourists a new and exciting option, said the museum. Standard tariffs for 2022 remain unchanged.
"We are not deaf to increasing public sentiment that the walking tour is beyond the reach of the locals. A comparative study was done with other similar offerings in the tourism space. This new tour, including the cost thereof, is a pilot. We have already seen a positive uptake and will evaluate and amend our product and pricing strategy over time," said Maluleke.
Walking Tour tickets are available on Plankton
For Private Tour Rates, please email privatetours@robben-island.org.za.
Robben Island's standard tour comprises of a ferry return trip, transport on the Island, a guided Island tour and a guided Prison tour.  Normal tour tickets can be booked here.
For tour specific enquiries, please email: infow@robben-island.org.za.