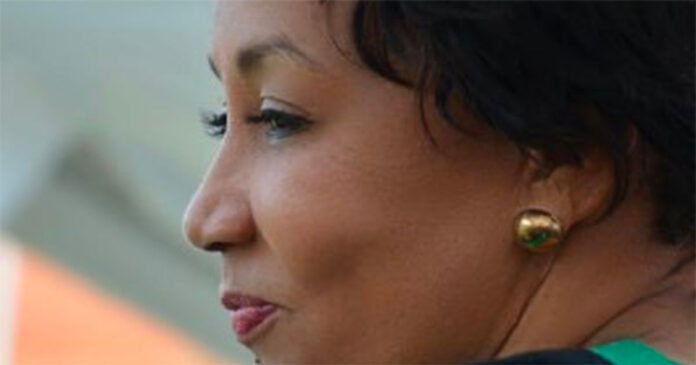 President Cyril Ramaphosa met with the Minister of Tourism, Ms Lindiwe Sisulu, in Cape Town earlier this week, where he says he "admonished her" about her controversial recent article entitled "Hi Mzansi, have we seen justice?", which was published by IOL on 7 January 2022.
The Presidency said in a statement today that Ramaphosa specifically admonished the Tourism Minister about her attack on the judiciary when she said:
"Today, in the high echelons of our judicial system are those mentally colonised Africans, who have settled with the worldview and mindset of those who have dispossessed their ancestors.

"They are only too happy to lick the spittle of those who falsely claim superiority.

"The lack of confidence that permeates their rulings against their own speaks very loudly, while others, secure in their agenda, clap behind closed doors."
According to the Presidency, "Minister Sisulu conceded that her words were inappropriate" and "Minister Sisulu retracts this statement and affirms her support for the judiciary".
Tourism Minister's Alleged Apology…
The statement from the Presidency then quotes Minister Sisulu as saying the following:
"I accept that my column has levelled against the judiciary and African judges in particular unsubstantiated, gratuitous and deeply hurtful comments.

"I retract unequivocally my hurtful comments. I recognise that many women and men judges past and present have served their country in the judiciary with dedication and patriotism and some have made sterling sacrifices in the fight against apartheid and colonialism.

"I apologise for and regret the hurt I have caused the judiciary."
Tourism Minister Appears to Deny Apology
However, since the Presidency released this statement another statement, purported to be from the Tourism Minister has started going viral, in which she says she did not commit to any retraction or apology and will issue another statement within 24 hours. The new statement – which may be fake or may be real – has been shared by several sources including eNCA reporter Shahan Ramkissoon (below) who also posted a statement from the Presidency saying it stands by its initial statement. There is no statement on Minister Sisulu's Twitter page. UPDATE FRIDAY 21 JAN: Minister Sisulu has now posted the following statement to her Twitter page:
🚨 Media Statement 🚨 pic.twitter.com/QczNgHR1zd

— Lindiwe Sisulu (@LindiweSisuluSA) January 21, 2022
Tweets on Thursday evening:
BREAKING: Minister Lindiwe Sisulu says she is not apologising for her column on the Constitution. She's distanced herself from the retraction of her statement on the matter, issued by the presidency. Sisulu says she stands by what she wrote. #eNCA #LindiweSisulu pic.twitter.com/wDPbtWln46

— Shahan Ramkissoon (@ShahanR) January 20, 2022
Picture tells a 1000 words..this one is that picture #LindiweSisulu pic.twitter.com/NvXPvYNbpP

— VATincrease PetrolKhuphuka (@Vatpetrolium) January 20, 2022