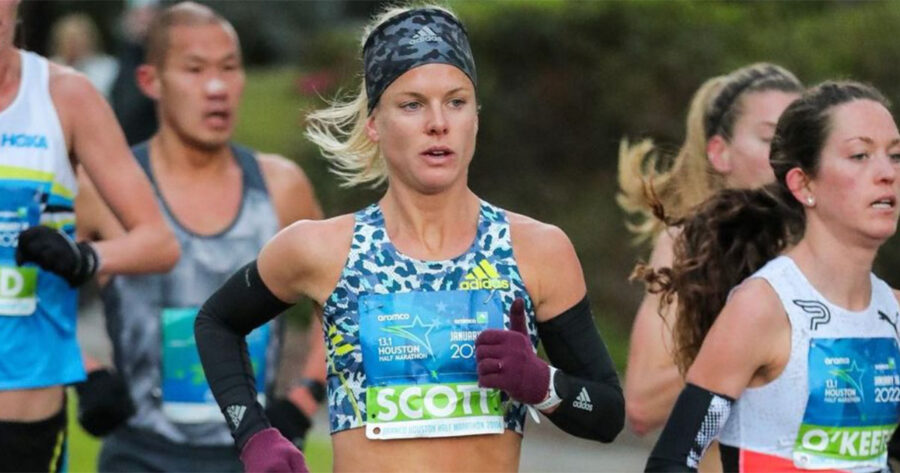 SA's Dominique Scott-Efurd Races into Top 3 in Houston Half Marathon and Breaks SA 20 KM Record
Two-time Olympian Dominique Scott-Efurd clocked a huge personal best in finishing third at the Houston Half-Marathon, when she produced the second-fastest time ever by a South African women's athlete over 21.1km… AND broke the SA 20 km record. The 29-year-old competed in the 5 000 and 10 000m at the Tokyo Olympics, but showed her […]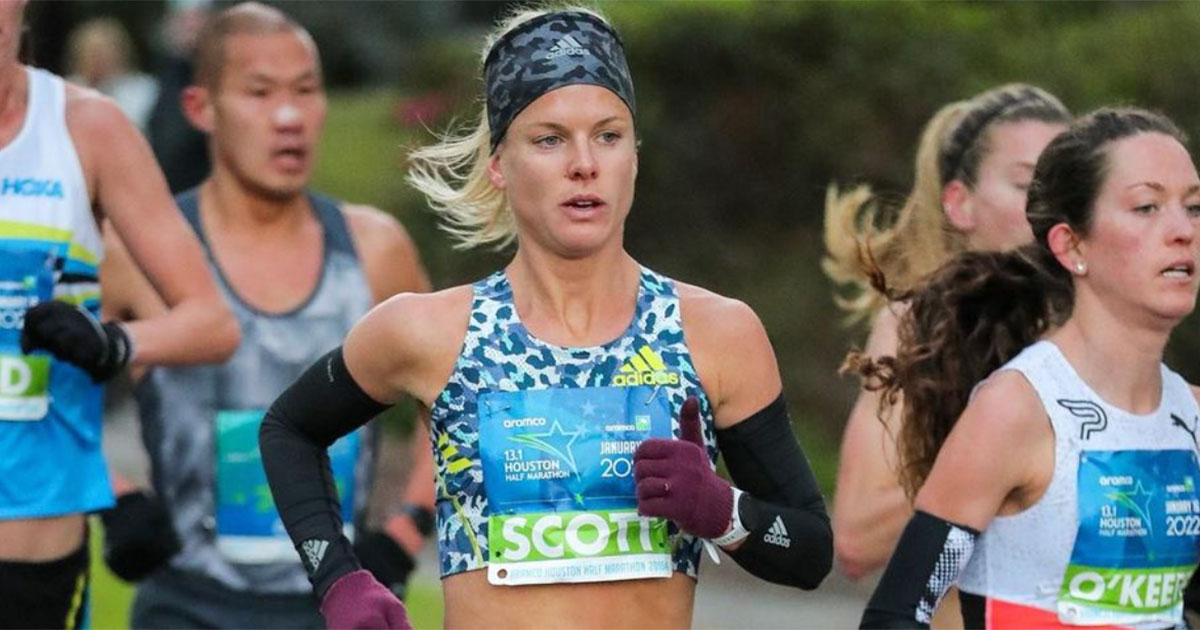 Two-time Olympian Dominique Scott-Efurd clocked a huge personal best in finishing third at the Houston Half-Marathon, when she produced the second-fastest time ever by a South African women's athlete over 21.1km… AND broke the SA 20 km record.
The 29-year-old competed in the 5 000 and 10 000m at the Tokyo Olympics, but showed her quality on the road over the longer distance in Houston, on a chilly, windy (20km/h) morning. (She had been training in Colarado with snow next to the track so she was well prepared!)
Dominique's 67min 32sec finish split the two best times ever recorded by South Africans – Elana Meyer's 66:44 from 1999 and Colleen De Reuck's 68:38 in 1989.
Writing on Instagram afterwards, Dominique said: "Yesterday was a good day! I think I surprised everyone with that run, even Joe and myself, but I felt like I was right where I belong! Thank you for all the love and support ?"
Dominique was in a group who went through the 15km mark in 47:51 (67:18 pace) and she held on courageously over the final 6km to carve more than three minutes off her previous best.
She also congratulated her fellow competitors saying: "We pushed each other and elevated the game! And a big congrats to @sarahall3 on your shiny new American Record! Was an honor running with you in your historic race."
Kenya's Vicoty Chepngeno crossed the line first in Houston in 65:03, followed by American Sara Hall (67:15), which was 10 seconds off Molly Huddle's American record.
Today Dominique added in a new post: "South African 20km Record ??? Yesterday I found out that my 20km split of 64:04 broke the National Record!! Proud to put my name in the record books and continue the legacy of South African road running." The previous 20km record was held by De Reuck.
Dominique, who also clocked a new PB for 10km and 15km, said: "I've learned that running often doesn't go our way, but hard work will ALWAYS be rewarded (just not always on our timeline ?) If you're going through a slump, I encourage you to keep grinding and believing. Your breakthrough just might be right around the corner!"
Sources: Team SA and Instagram
View this post on Instagram