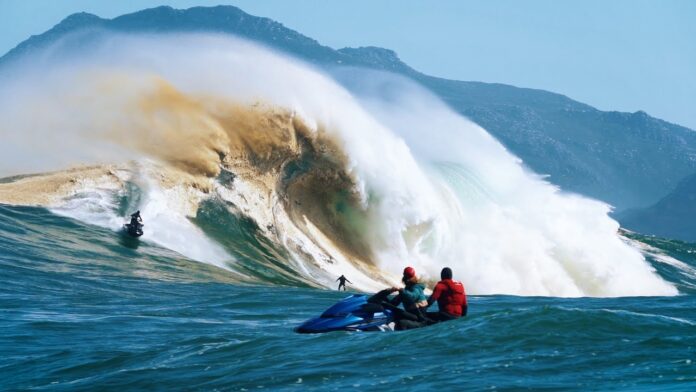 Monster waves swept into Cape Town this week, with surfers jumping at the chance to experience the unforgettable huge surf. And just like the legendary surfing movie Big Wednesday, the massive swell pulled in on a Wednesday (19 January 2022). Nature enthusiast Dean Bannatyne captured this epic video footage…
Dean told SAPeople he had a "crazy morning shooting Sunset Reef (with) some of the biggest swell / waves Cape Town has ever seen".
According to Dean, the ocean waves were at least 20 to 30 foot high!
The Big Wave Tow surfers filmed include Andrew Marr, Josh Redman and Jacques Theron.
Dean says: "It was just too big and crazy to paddle, so everyone was tow surfing on the day. A day to never forget, crazy respect to all the riders and safety crew out there on the day!"
WATCH Surfing MASSIVE 20-30 ft waves at Sunset Reef, Cape Town
Filmed and edited by Dean Bannatyne
Instagram: https://www.instagram.com/deanbannerss/
Music by: A New Start by The Bows (Wilmot Redd)