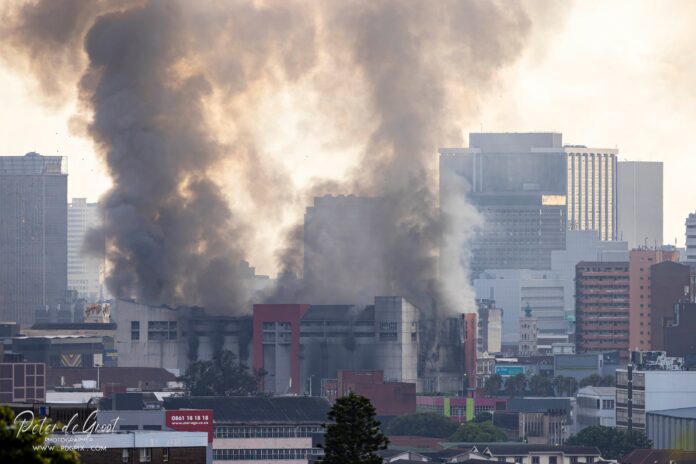 The Xinhua Distribution Centre – also known as the China Mall Distribution Centre – in Durban's CBD, continues to burn on Saturday morning following a fire which began on Friday. Peter de Groot and Dawn Rouse captured these photos today.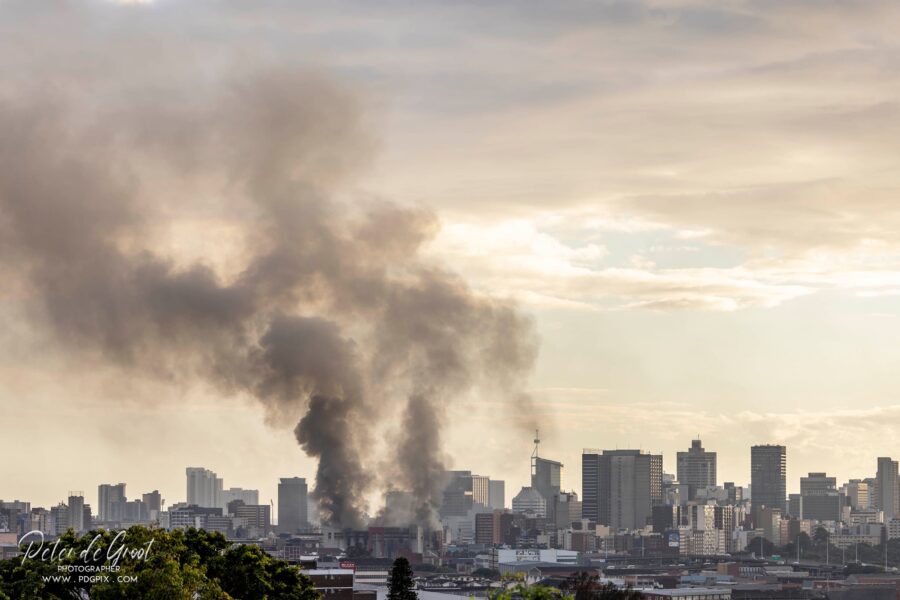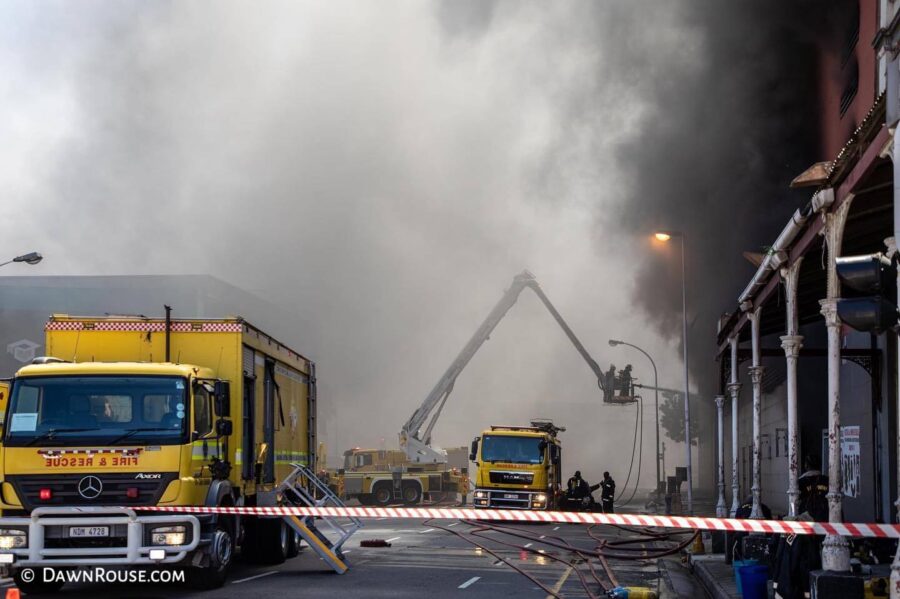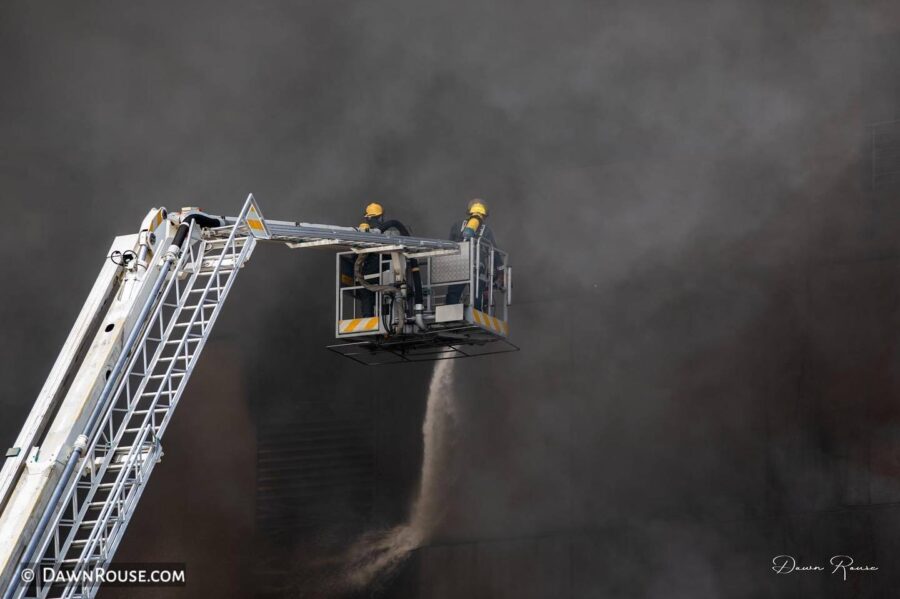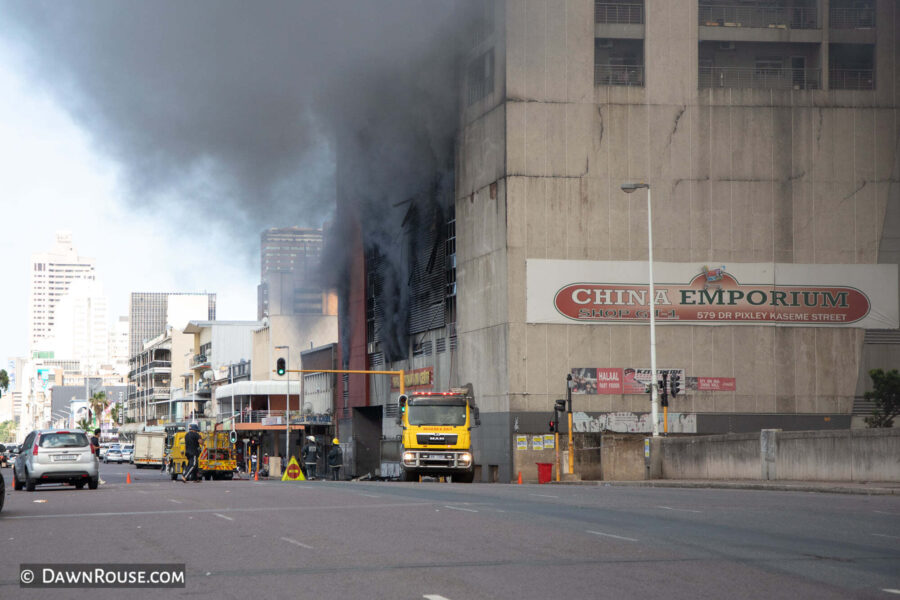 Peter says the fire is at the bottom end of West Street (corner of Anton Lembede and Brook Streets), just up the road from the old Technikon, on the opposite end to The Wheel.
Emer-G-Med confirmed in a statement that the fire is still burning and Ethekwini Fire and Rescue services are still in attendance, and Emer-G-Med paramedics remain on standby to assist on scene if required.
The structural fire began on one of the floors of the shopping mall just after 10am on Friday morning. Thirteen people had to be evacuated and treated for injuries ranging from minor to moderate, and were taken to various nearby hospitals for further medical care, Emer-G-Med said. No further injuries have been reported today.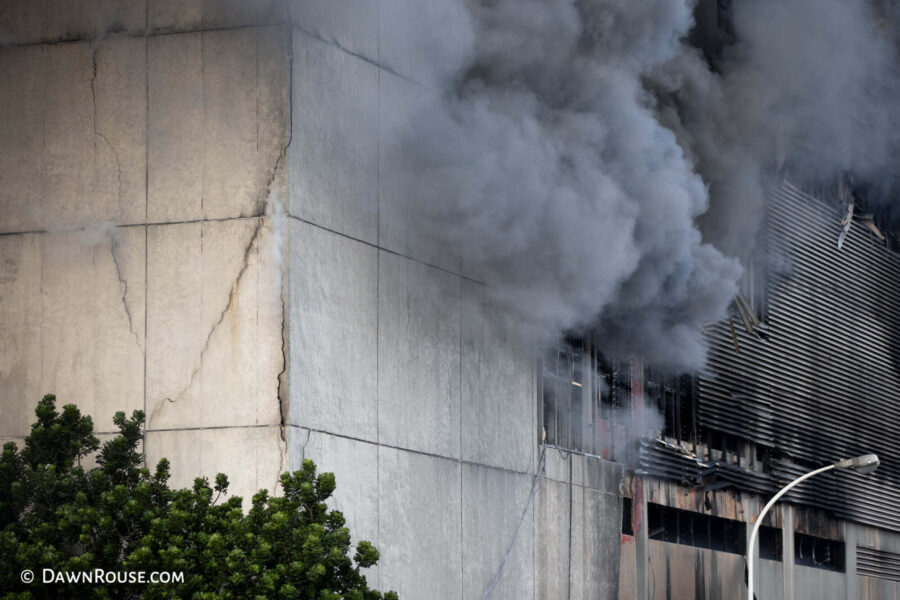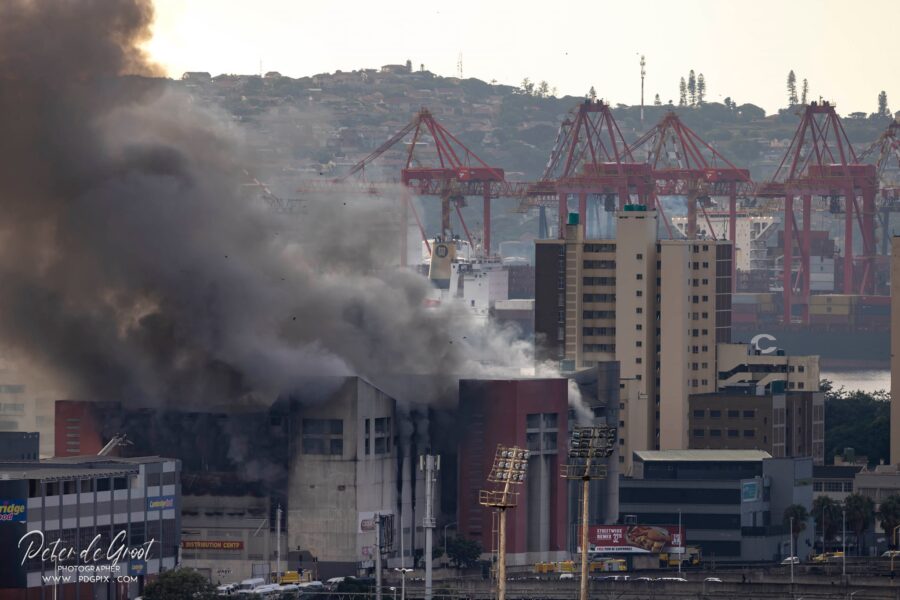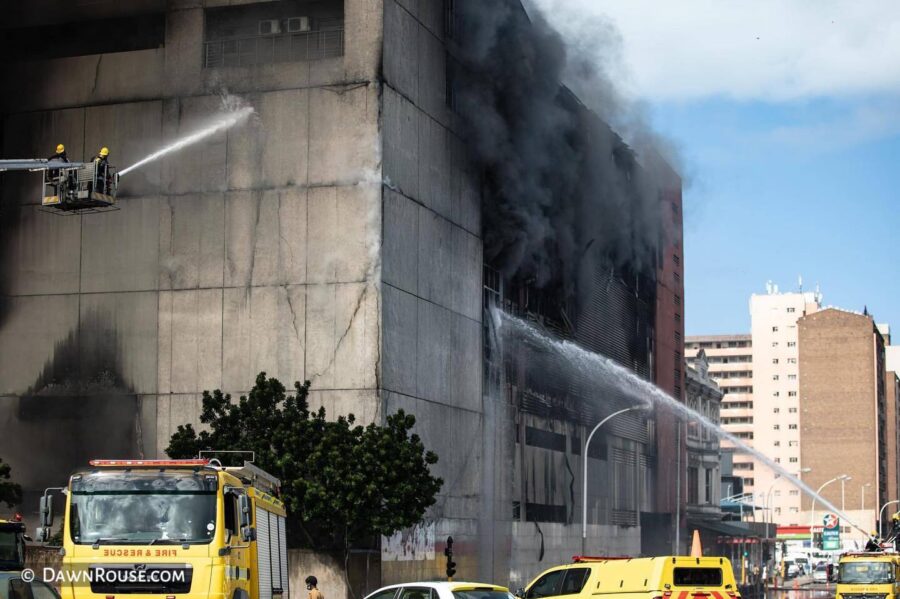 Rescuers yesterday included Ethekwini Fire and Rescue services together with Metro Police and SAPS Search and Rescue. They had to use high rise ladders to gain access to the trapped people.
Emer-G-Med said: "At this stage the cause of the fire is unknown and will form the subject of a South African Police Services investigation."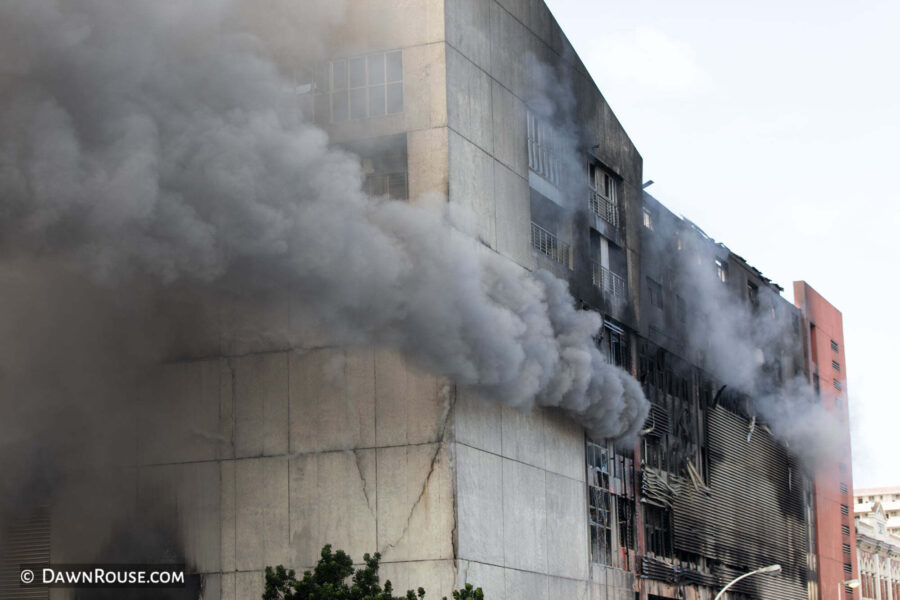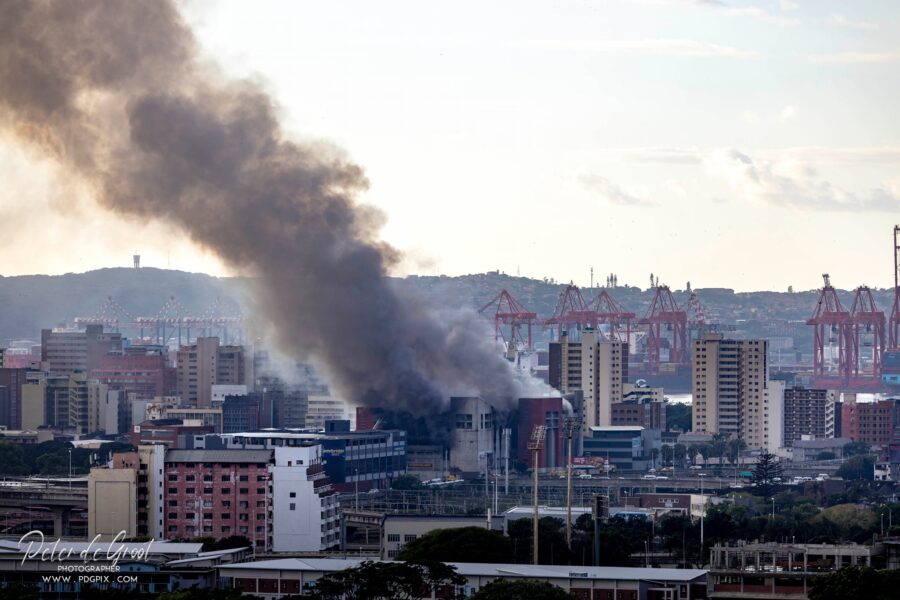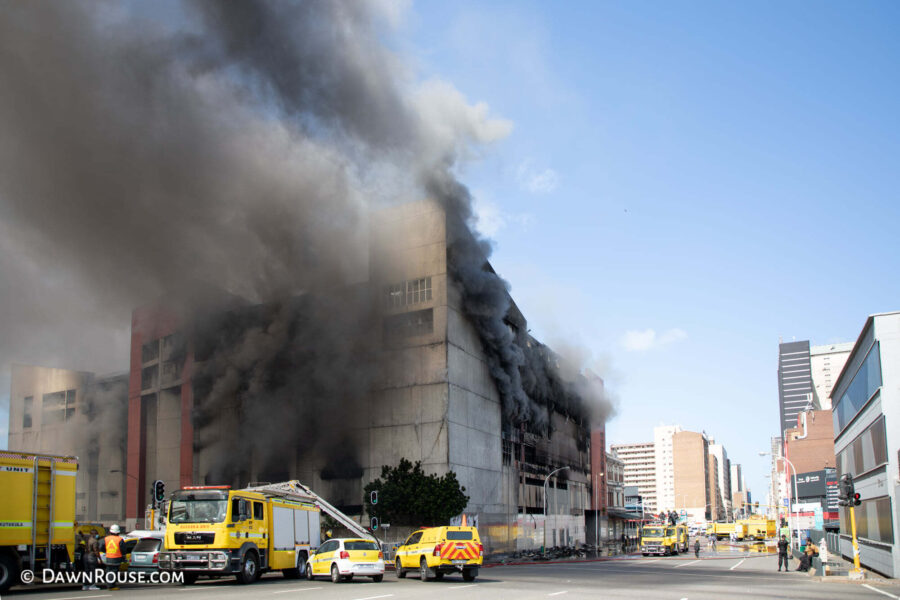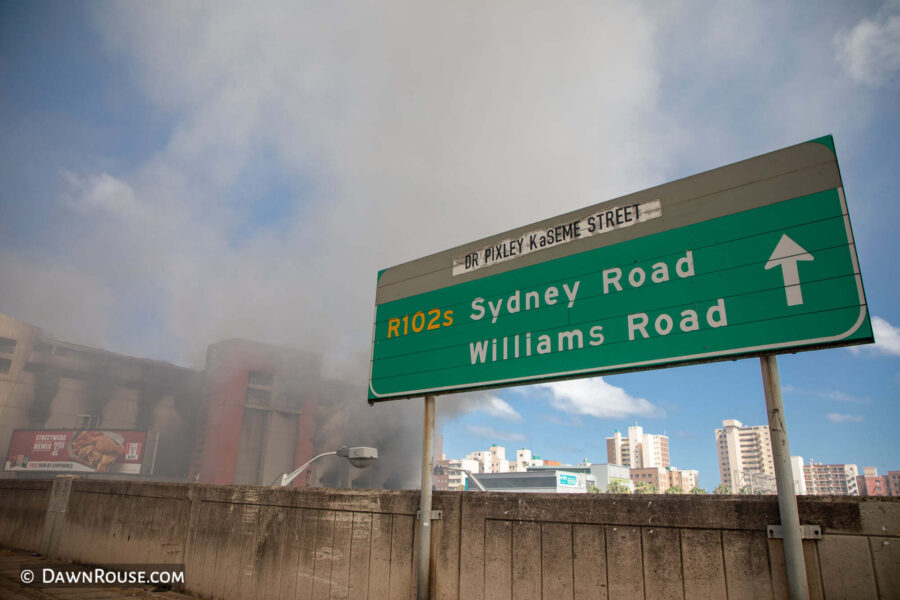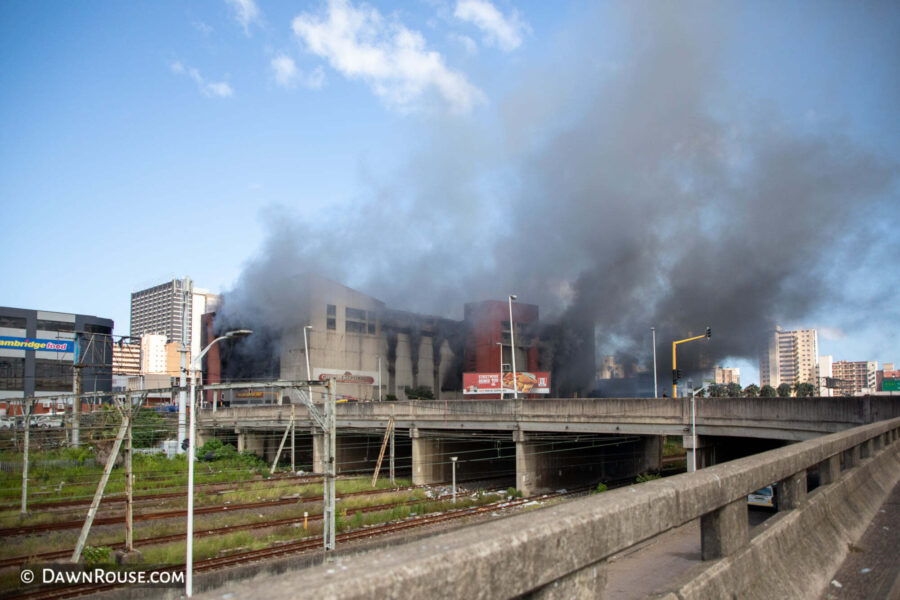 The private emergency services provider said: "Traffic in the area is still being diverted and residents in the close proximity are urged to keep all windows and doors closed. Consume water and if they experience any difficulties in breathing or adverse reactions to contact Emer-G-Med on 0861 007 911."
Update Sunday: Witnesses in Durban's CBD say the building is still smouldering this morning.
FOLLOW: