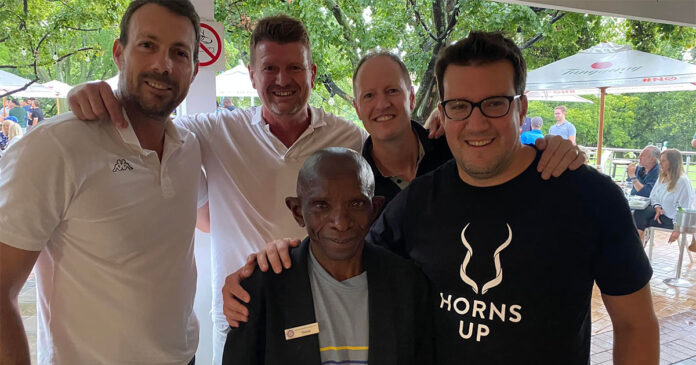 A post on the Bryanston Country Club Facebook page is going viral and bringing feel-good vibes to everyone in South Africa, and abroad, who reads it. Not only because of the kindness of some winning members who decided to pay it forward, but also for Simon's farewell speech which was packed with the same gratitude and wisdom that Simon became a legend for during his 36 years working at the Bryanston club since 1985.
The Bryanston Country Club said on Friday that despite the rain, they had enjoyed a great first club draw of the year.
The Club explained that "it was incredibly emotional when the winner of the R27 000 prize, Julian Thorrold, announced that his table had agreed that if they won they would donate the prize to Simon Ndlovu who was retiring after 36 years service.
"To say it was emotional is an understatement. What incredible generosity – this is what makes BCC so special," said the Proudly BCC page.
Club members were delighted. "That is so incredibly awesome to read! Julian and friends – what an awesome act of kindness and generosity and your recognition of Simon is so special. May we all stop and appreciate…… ????" said one.
Many reminisced about meeting Simon when they were still children, about Simon always remembering the names of their family members, of his friendliness, his professionalism and his brilliant work ethic, a legend who deserves to relax now in his retirement.
The club invited followers to read Simon's farewell speech.
This is what Simon said to his "beloved BCC members":
Simon thanked the members for the opportunity to have crossed paths with them, and to serve them "with passion". He said: "I have always been devoted in ensuring that your visit at BCC becomes a memorable one through the service I render to you."
He pointed out that "goodbyes are only for those who love with their eyes. Because for those who love with their heart and soul there is no such thing as separation."
Simon said the BCC "has always  and will forever be my second home and the people will be my family forever."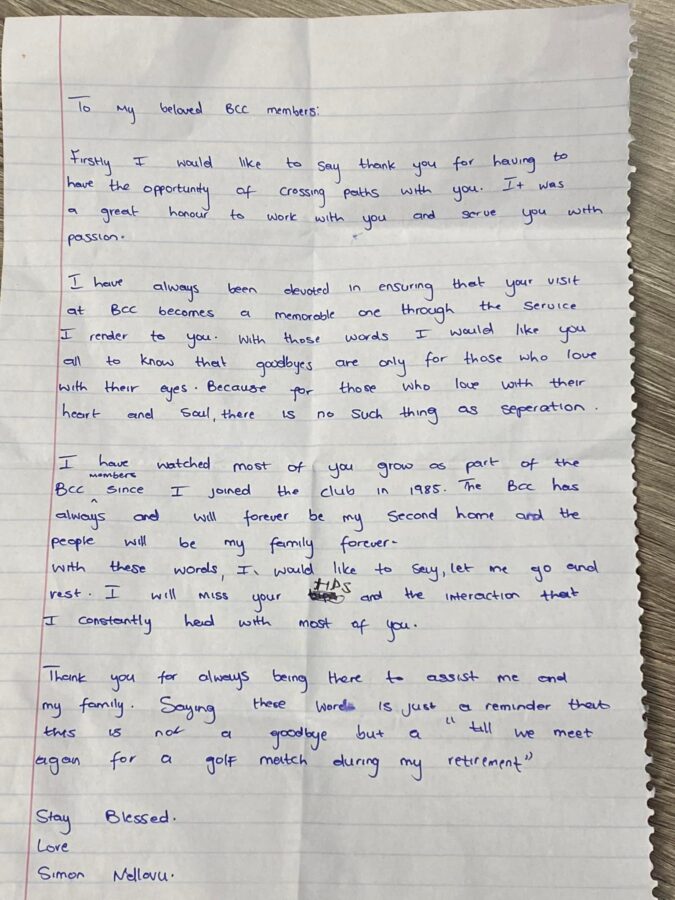 He then added: "With these words, I would like to say, let me go and rest. I will miss your tips and the interaction that I constantly had with most of you."
Simon thanked members for always being there to assist him and his family. "Saying these words is just a reminder that this is not a goodbye but a 'till we meet again for a golf match during my retirement'."
As one of many members replied: "To our dear Simon, what wise and tender words of gratitude.. Go well Simon…"