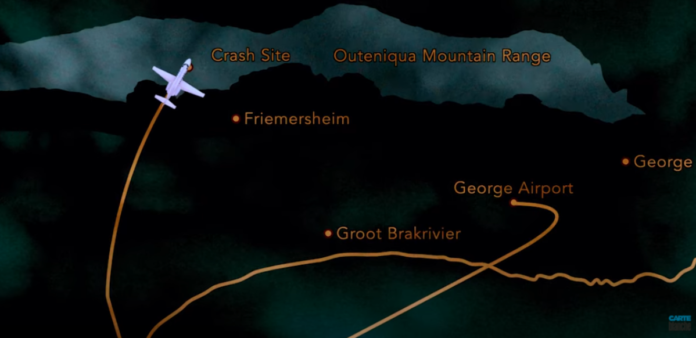 You can watch this episode of Carte Blanche on Sunday 30 January in South Africa on DStv Now or stream it overseas in most countries from Tuesday 01 February if you're abroad.
INVESTIGATIONS
Doomed Flight?
It was meant to be a routine calibration flight from George airport but, within hours, one of the Civil Aviation Authority's (CAA) own planes crashed on 23 January 2020 into mountains near Mossel Bay – killing all three people on board. Two years later, a report into what caused the accident has finally been released, but critical questions remain unanswered. In a Carte Blanche exclusive, a former insider speaks out on the accident, turning a spotlight on the CAA and its own safety protocols. (Producer: Joy Summers | Presenter: Bongani Bingwa)
Watch the show overseas | Watch in SA on DStv Now
Why did the Minister of Transport sit on a damning report against the Civil Aviation Authority (CAA)? Two years after a deadly plane crash, it's clear all's not well with the custodians of our air safety. In a #CarteBlanche exclusive, @bonglez speaks to a former insider. pic.twitter.com/Kc7fl2mzQW

— Carte Blanche (@carteblanchetv) January 27, 2022
Murder in Police Custody?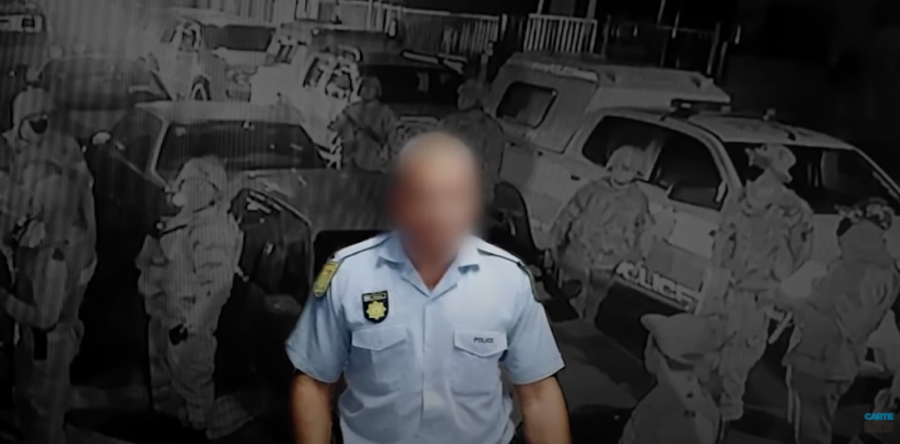 In January 2020, the army and police barged into Wasiela Isaacs' family home in Athlone on the Cape Flats, arresting her son, Adam. Days later, he died in hospital from blunt force trauma. Two years on, as Isaacs still awaits justice, an investigation has revealed that one of the officers implicated in Adam's killing allegedly had a long history of unchecked brutality. (Producer: Viewfinder | Presenter: Macfarlane Moleli)
Presenter Macfarlane Moleli says:
"Police brutality often takes us back to an era we all want to forget in our country's history. A time that has left many families still reeling from crimes of the past, where police were a brute force, punishing those that were fighting for the liberation of our country. When the country became a democracy, we changed the police force and called them the police service, as they were seen as a part of society providing a service to the communities. However, the legacy of brutality seems to have remained…

"This past week I found myself in the Western Cape, investigating claims against a notorious cop whose modus operandi was brutal and traumatic. Sadly, this attitude took the life of someone's son, a father and breadwinner to their family. Still on duty, the cases against the officer are still not resolved by his superiors. Why is he only getting a slap on the wrist when his crimes deserve a far worse punishment, and how many more people need to die until enough is enough?"
Watch the show overseas | Watch in SA on DStv Now
REPORTAGE
Truth Warriors

"I'm not in hiding – I move around. I'm not a victim. I'm a participant in the struggle against corruption." The words of a man who's spent months on the run after an attempt was made on his life. But he's not the only one – around the country, there are men and women who've risked everything to expose fraud and corruption in some of our most powerful institutions. The threats on their lives are real and their fear is palpable. So, why has government done so little to protect whistleblowers? (Producer: Nicky Troll | Presenter: Masa Kekana)
Watch the show overseas | Watch in SA on DStv Now
"We have to change the way that #whistleblowers are treated in South Africa… we need a change in the law" – Journalist and author @MandyWiener

Whistleblowers: murder, death threats and a life on the run – this Sun on #CarteBlanche with @MasaKekana. 7pm @mnet pic.twitter.com/CH8pBjhie7

— Carte Blanche (@carteblanchetv) January 29, 2022
The threats are real. The danger palpable. So, what would you do if you had access to damning information that could take down corrupt individuals?
This Sunday, @MasaKekana speaks to several truth warriors about life as a whistleblower in SA. #CarteBlanche #StateCapture pic.twitter.com/qxlPoECmGH

— Carte Blanche (@carteblanchetv) January 28, 2022
COVID Orphans
It's been two years since the start of the global coronavirus pandemic. Now, as countries around the world provide free vaccinations to their citizens, ease lockdowns and reduce travel restrictions, the full cost of COVID-19 is being counted. Worldwide, over five million have succumbed to the virus, leaving millions of children orphaned. In South Africa, child-headed homes have spiked as more children take on the responsibility of raising now-parentless children. Carte Blanche explores the devastating personal tragedies caused by the pandemic. (Producer: Busisiwe Gumede-Chizhanje | Presenter: Bongani Bingwa)
Watch the show overseas | Watch in SA on DStv Now
If you're in SA – you can watch Carte Blanche on DStv Now.
If you're overseas – you can watch #CarteBlanche from Tuesdays, and thousands of other popular local South African shows & movies by subscribing to Showmax International now. You can try it FREE for 14 days. 
Carte Blanche is on M-Net & M-Net HD [101], 30  January 2022  at 19:00 & & again on M-Net Plus 1 [901] at 20:00
***
Please note: Carte Blanche is only available to international Showmax subscribers in Andorra, Australia, Austria, Belgium, Denmark, Finland, France, Germany, Greece, Iceland, Indonesia, Ireland, Italy, Liechtenstein, Luxembourg, Malta, Monaco, Netherlands, New Zealand, Norway, Portugal, San Marino, Spain, Sweden, Switzerland, United Kingdom. Not all titles are available in all territories. Showmax brings you the best South African series and movies, from the classics to the latest releases, from complete box sets to kids' favourites.