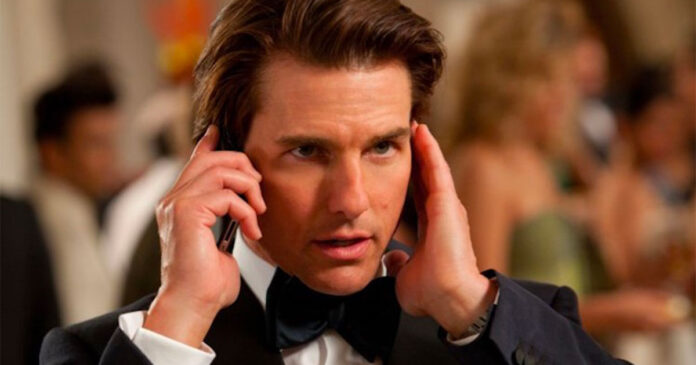 Tom Cruise "is about to go off and shoot in South Africa", according to Variety magazine. In an article on Wednesday, Variety said Paramount's "Mission: Impossible 8" is about to be filmed in SA under the direction of Cruise's long-time collaborator Christopher McQuarrie. UPDATE 11 Feb: Tom Cruise arrives in Hoedspruit to film Mission: Impossible 8. Photo!
Cruise was spotted in Namibia in December, perhaps checking out potential locations for the latest instalment of the hit spy franchise. The release date for the movie has been postponed from 7 July 2023 to 28 June 2024. (Mission Impossible 7 has been postponed to 14 July 2023.)
Local reports suggest filming is due to take place in Durban and Cape Town. An unnamed source told IOL that "we are set to be in Durban for three months as from February 6 for Mission Impossible and possibly a week in Cape Town".
According to Comic Book (which is owned by CBS Interactive), not much is known about the latest film in the franchise (which has so far earned $3.5 billion) apart from its all-new location of South Africa.
Comic Book said: "While the nation is often host to film and TV productions, the move here is notable because it's a new venue for the Mission: Impossible franchise, suggesting that director Chris McQuarrie may be looking to vary up the look of the film a little bit after seven previous instalments."
Cruise – who has starred in every Mission Impossible since it launched in 1996 – is apparently already back in London preparing for the film – undergoing training and stunt rehearsals for M:I8. "Back in December, Cruise was reportedly rehearsing for a stunt that involved dangling from a World War II-style biplane, and then climbing into the cockpit. This tracks with previous reports that Cruise was learning to fly such a plane for the film," reported Comic Book.
Several MI actors will be reprising their roles, including Ving Rhames, Simon Pegg, Rebecca Ferguson and Vanessa Kirby, as well as Henry Czerny who was last seen in the original 1996 film as Kittridge. Newcomers include Cary Elwes from Stranger Things, Indira Varma from Game of Thrones and many others.
The Weekend Argus reported on Saturday that the City of Cape Town has already issued 1,017 film shoot permits, of which 181 were for January, and is expecting to see a boost to the economy as other international blockbusters head to SA's shores.
Wesgro CEO Wrenelle Stander told IOL: "Wesgro is unable to comment on projects in production due to privacy agreements with production houses, however, we are aware that major blockbusters and TV series are being shot here this year."
She said: "Our local film industry is strengthening. We are excited that Both World's Karoo-based TV series Recipes for Love and Murder (based on the best-selling books) has made it into the prestigious Berlinale Series Market. To add to this, the largest thriller ever shot in South Africa, called Indemnity by Gambit Films, is being released in the US in February.
"Also worth noting is the fact that Triggerfish and E4D have partnered to develop more capacity in the industry through a three-year partnership between the two studios. The result is that 10 000 learners are being identified, 6 000 creatives are being empowered, and 200 jobs are being created," said Stander.