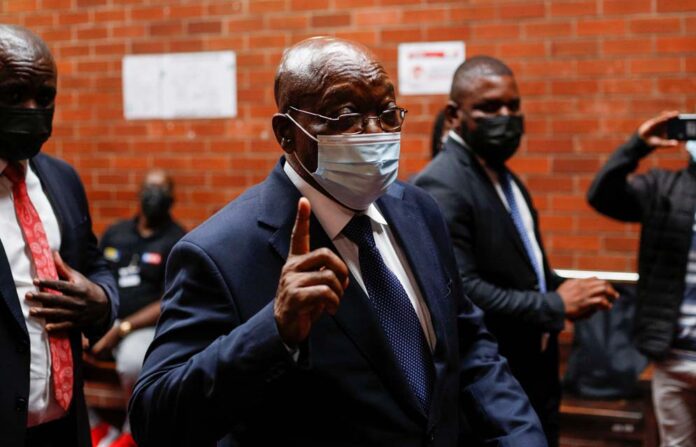 South Africa's former President Jacob Zuma appeared in the Pietermaritzburg High Court on Monday (31 January) to face a long-standing corruption trial regarding a $2 billion government arms deal. Please see update below.
Zuma's lawyers argued that lead state prosecutor, Billy Downer, should be removed from the case, claiming that Downer is biased and his involvement would result in Zuma not getting a fair trial.
Representing the former president, Thabani Masuku told Judge Piet Koen that Zuma would like to be fairly cross-examined on the allegations levelled against him.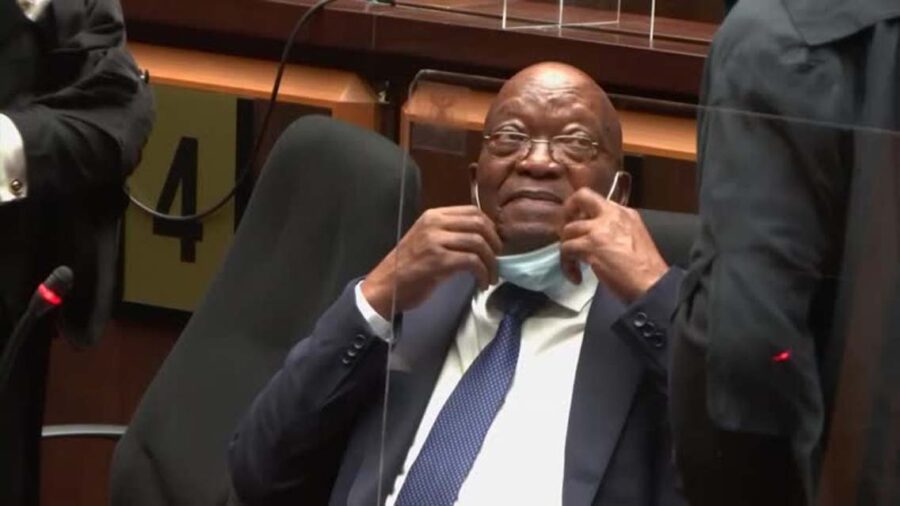 UPDATE MONDAY AFTERNOON: Zuma's appeal to remove the lead prosecutor was postponed to mid-February (16 Feb) when Koen says he hopes to be "in a position to give judgment".
Zuma is accused of taking bribes from French defence company Thales in connection with their $2-billion weapons contract; and also faces 16 counts of fraud, corruption and racketeering. Zuma denies the charges and has evaded prosecution for over a decade. The alleged bribes and corruption took place when Zuma was deputy president of South Africa in the 1990s.
Zuma, who was ousted from the ruling African National Congress in 2018, has pleaded not guilty to the charges. The deal case has dogged Zuma since he was sacked as deputy president of the country in 2005. He said he was the victim of a political witch-hunt.
The 79-year-old was released from prison in September 2021 due to health problems while serving a 15-month sentence for refusing to appear before the Zondo commission investigating state corruption under his presidency.
Zuma's supporters protested outside the court.