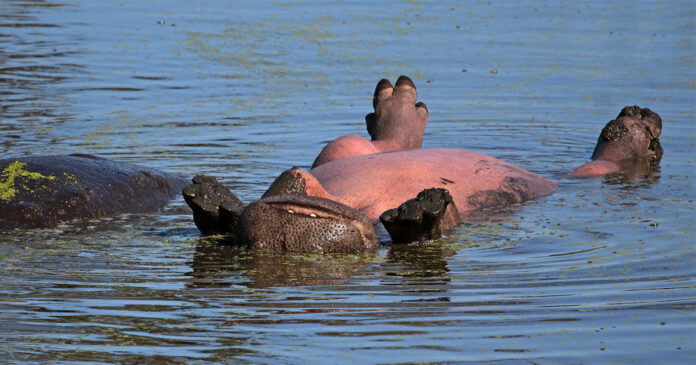 There's arguably nothing as chilled as a chilled hippo! South African photographer Jackie Cilliers captured these incredible photos of a hippopotamus basking in the sun, casually lying on its back with its pink belly up, in the Kruger National Park a few years ago.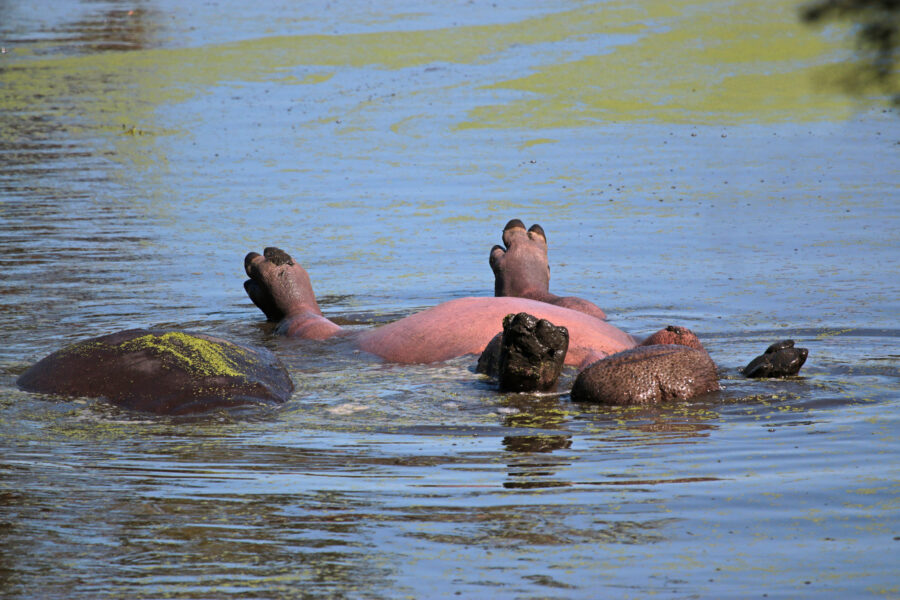 The rare sight was such a delight that one of the world's most popular media outlets – The Daily Mail – shared Jackie's photos with its readers… and 'Sammy the Sunbather' became famous.
Jackie said yesterday: "I first saw him at Ntandanyathi hide which is a couple of kilometres from the Sabie River near Lower Sabie. In the drought he relocated, and was then seen at places including Sunset dam."
Jackie says capturing the pics of the suntanning hippo, back in August 2015, "has always been one of my most rewarding wildlife experiences".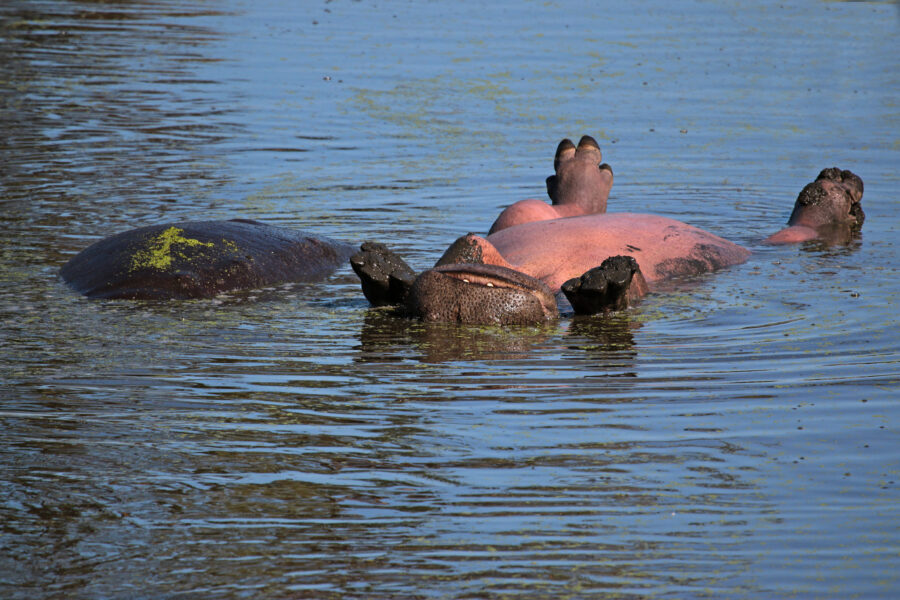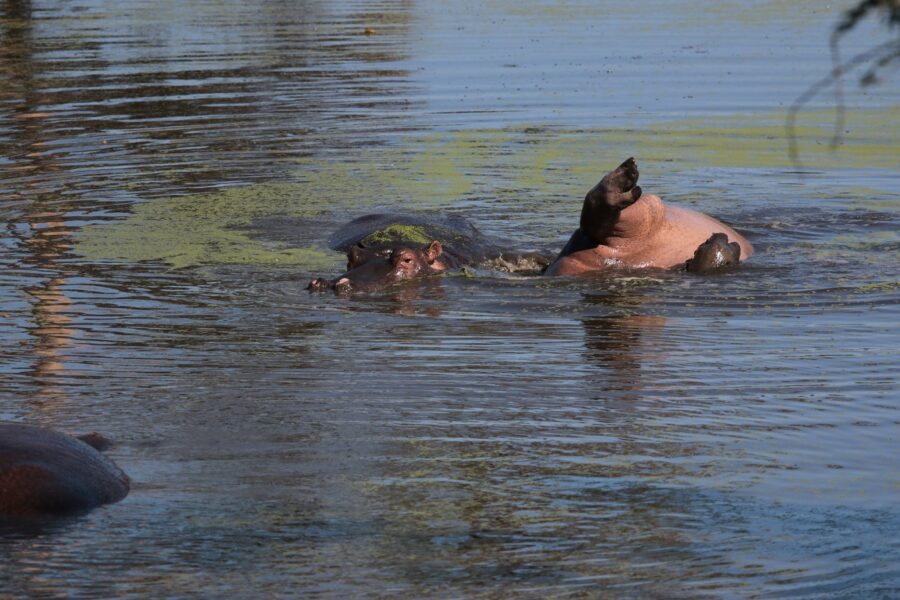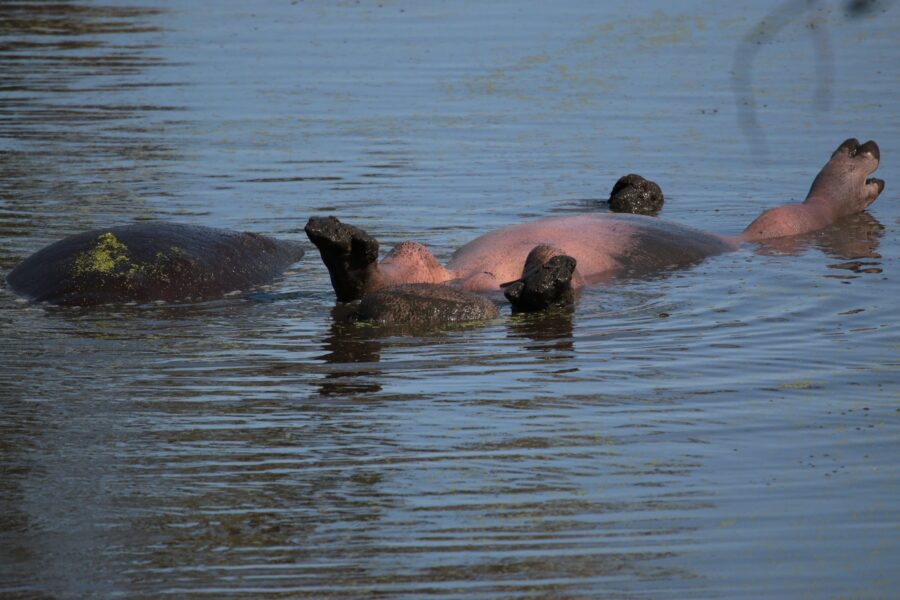 Sadly though, she told SAPeople, she hasn't managed to spot Sammy again on other visits to the legendary Kruger Park "but I have picked up sightings of him on the SANParks FB page once or twice since. I don't think there are many hippo who do this. Always in the Lower Sabie area."
As SAPeople contributor Lauren Bradley says: "This is the cutest post ever – a sunbathing hippo living his best life… what a sighting!"
When Jackie first spotted 'Sammy', she thought he was injured… but then she realised he was just happy floating on his back with his legs in the air, making the most of the sunny weather! Jackie, who was on holiday with her family at the time, took the photos from a hide about 10 metres away.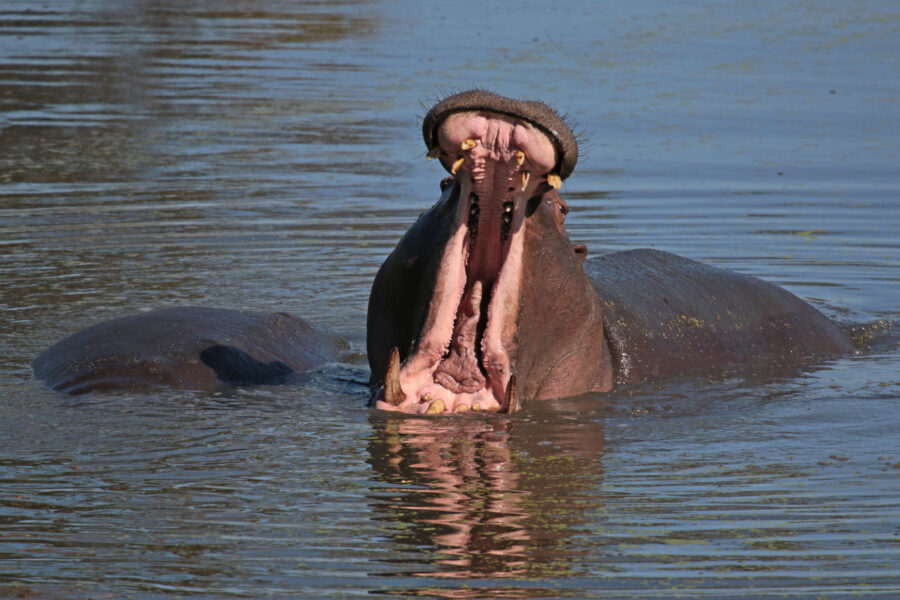 She told the Daily Mail: "The images show the hippo pushing off his friend, rolling over, relaxing on his back and yawning. The hippo risked being attacked by its mate whom it kept pushing on to turn over. At first I thought that it might be injured or ill, but it happened several times and remained stationary on its back for several minutes at a time. It seemed to enjoy being upside down."
Hippos apparently don't suffer from sunburn. Researchers believe it's because of a red-coloured glandular secretion known as 'hippo sweat' which "contains microscopic structures that scatter light, protecting the hefty mammals from burns".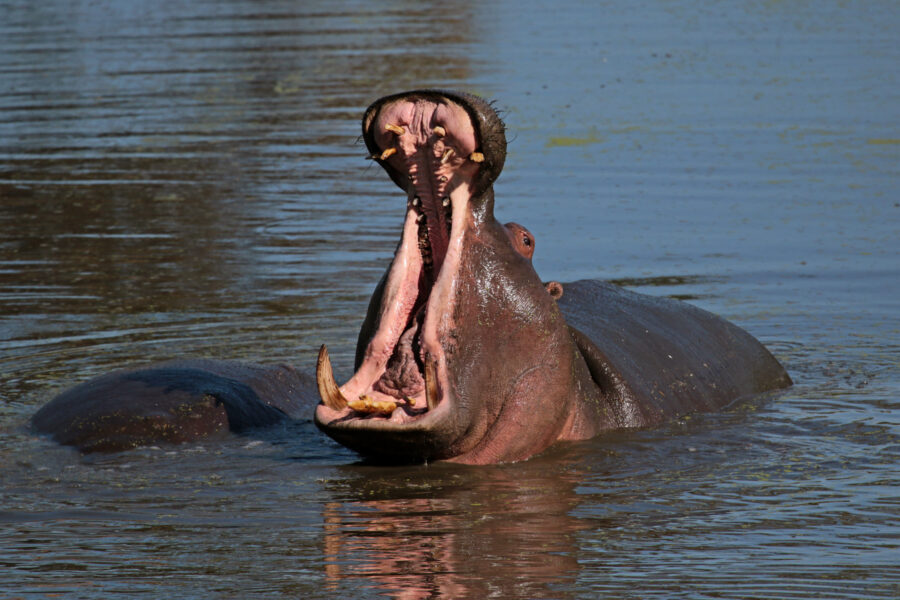 Jackie has several stunning wildlife photos and videos, and has recently started her own YouTube channel with "some of our interesting experiences on safari". These include finding a lion outside the loo at her camp site:
WATCH There's a Lion in the Loo!
All Photos © Jackie Cilliers, published here with Jackie's kind permission. Jackie is the Owner & Manager at Boksburg Gym & Tumbling and Photographer at Jackie C Pictures.
Subscribe to Jackie's YouTube channel here for more wonderful wildlife adventures!