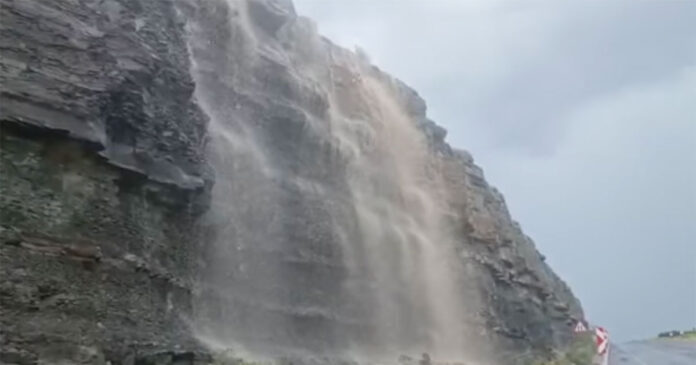 A video filmed in the Karoo yesterday is going viral on Facebook, bringing joy to viewers as the Karoo – which has suffered drought for years – is blessed with an abundance of rain. Watch below.
It's not certain who first posted the video, but an Afrikaans-speaking South African male can be heard saying that it's yesterday (2 February 2022) and that he's filming about 30km away from Three Sisters (near Victoria West in the Northern Cape), and witnessing a scene never seen before.
He said the Karoo is absolutely blessed by the rainfall, and pointed out that the waterfall in the video is not part of a river… but it just water streaming over a koppie (hill).
Several people have posted the video on social media, including Belinda Joubert who said: "Karoo Blessings – water water everywhere. Video from a friend of a friend source unknown." (If you know who took this video, please let us know – admin@sapeople.com – so that we can give full credit!)
WATCH Karoo Blessings as waterfalls gush over koppie