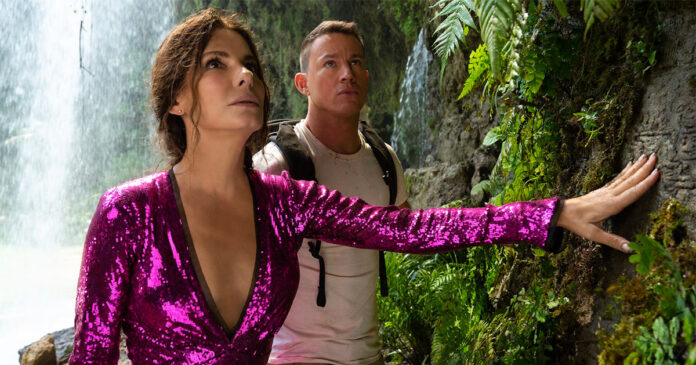 A South African jet that is set to revolutionise business travel globally has landed a major role in a new Hollywood blockbuster movie, The Lost City, which stars Sandra Bullock, Brad Pitt, Tatum Channing and Daniel Radcliffe!
The Pegasus Vertical Business Jet (VBJ) frees travellers up from the burden of the time-consuming trip to the airport by combining (and enhancing!) the characteristics of a helicopter with the luxury, range and speed of a business jet!
The incredible jet was conceptualized and developed by avid aeronautics scholar Dr Reza Mia, who is one of South Africa's most renowned practitioners in the field of aesthetic medicine.
Paramount Pictures contacted Pegasus a year ago to use their VBJ in the movie. "At first we thought that it was a hoax and scammers!" Pegasus told SAPeople. "As we communicated to the team there we found their credentials on Linked In. From there we finalised paperwork for confidentiality, and started to realise that it is in fact a reality and we were honoured to be part of this amazing movie."
South Africans will be able to see the special Jet take to the skies in The Lost City, due for release globally in March/April 2022. The VBJ prototype is featured prominently during several scenes and is even credited during the rollout sequence.
"… a huge milestone for South Africa and a beacon of encouragement to its people…"
The film is a breathless action-packed jungle adventure (with great humour!) along the lines of  Raiders of the Lost Ark, romancing the Stone and Jumanji. It features an all star-studded cast including Academy and Golden Globe winner Sandra Bullock (Speed, Miss Congeniality, Bird Box), Brad Pitt (Thelma & Louise, Fight Club, Ocea's Eleven), Tatum Channing (The Hateful Eight, Magic Mike) and Daniel Radcliffe (Harry Potter).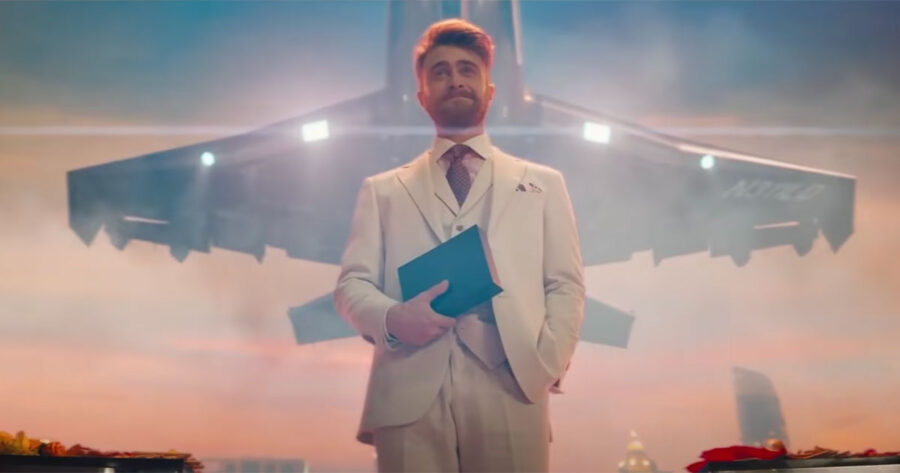 Founder and CEO of Pegasus Universal Aerospace Dr Reza Mia enthused about this exciting development: "We are honoured and proud that the Vertical Business Jet has been chosen to be part of this amazing movie. This is a huge milestone for South Africa and a beacon of encouragement for innovation to its people."
Pegasus aims to showcase its jet at one of three large shopping centres in the Northern Suburbs of Johannesburg during March this year when the movie launches at local cinemas, details TBA.
WATCH Trailer of the Pegasus Vertical Business Jet in action in the The Lost City`
The Pegasus Vertical Business Jet has been hailed as the urban mobility project 6th most likely to succeed globally by an independent review by Abbott Aerospace. The review in 2019 included 100 different projects, including some sponsored and supported by Boeing, Airbus, various governments around the World as well as venture capital companies with billions of Dollars in funding.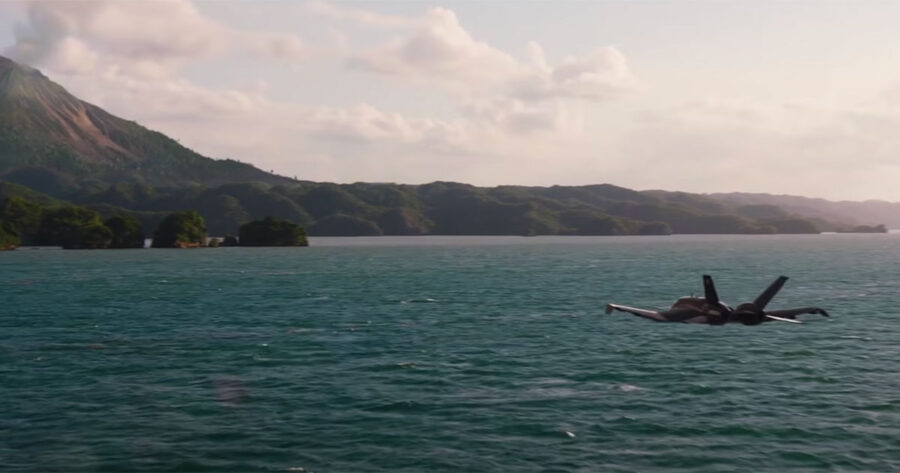 "Most of these are of the air taxi type, therefore, more compelling and exciting for us, is that we were ranked first in the VTOL airplanes aimed at business jet type mission profile," says Dr Reza.
The Pegasus Vertical Business Jet project has primarily been self-funded since its inception. However, excited by the potential of the VBJ, additional investment has also come from both South African and international business investors. The investment portfolio is being expanded in April to include another round of public share sales to coincide with the release of the film in South Africa.
Additional information can be found at www.pegasusua.com or email info@pegasusua.com