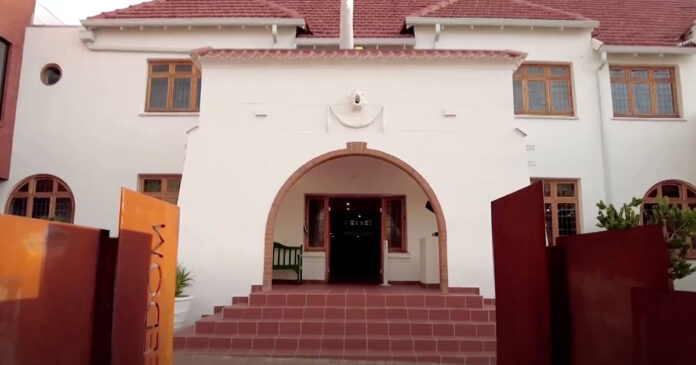 To preserve and honour the legacy of South Africa's iconic leader, Nelson Mandela, his home in Houghton, which was a symbol of his presidency and struggle against apartheid, has been transformed into a luxury hotel which was opened in September last year.
"Sanctuary Mandela" as it's now called was the Madiba's first home in Johannesburg after being released from his 27-year long imprisonment.
He lived on the premises between 1992-1998; and hosted the likes of former US President Bill Clinton and supermodel Naomi Campbell.
Guests in the hotel can also taste meals inspired by Mandela's favourite dishes. And one of those preparing these dishes is Xoliswa Ndoyiya, who has cooked for Mandela and his family for over 22 years. She's renowned for telling some of the best Mandela stories. (One of the best stories though is that this beautiful boutique hotel has saved Xoliswa who had fallen on hard times earlier last year.)
Xoli says: "You couldn't go wrong with Tata (Mandela), when you give him vegetables, but it must be a variety of vegetables, because he will tell you that 'put colour', there must be colour of the vegetables on the plate."
She says he very much loved oxtail stew and would have it about three times a week (with samp and beans, known as "'umngqusho' in our language.") Inspired by the oxtail stew, Sanctuary Mandela serves a ravioli.
Surrounded by lush gardens, the property has nine curated rooms that can accommodate a total of 18 guests.
The walls are covered in memorabilia, paying tribute to the global icon.
Room rates vary from over $260 a night to nearly $1,000 for the Presidential Suite, which was Mandela's bedroom during his presidential term.
WATCH Mandela's iconic home turned into luxury boutique hotel
Visit the Sanctuary Mandela website here.