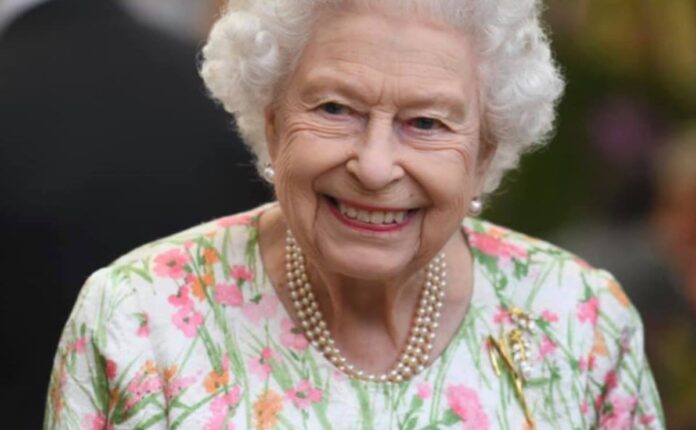 Queen Elizabeth II has contracted Covid, although fortunately the 95-year-old's symptoms are reportedly mild and "cold-like".
In fact, the Queen is continuing to perform light duties at Windsor Castle.
Her illness comes not long after her son Prince Charles, and his wife Camilla, both caught Covid earlier this month. The Queen had spent some time with Charles on 8 February. A few days ago (Thursday) Charles was criticised by some for not wearing a mask at his first public royal engagement since recovering.
Buckingham Palace today confirmed the Queen, who is celebrating her Platinum Jubilee (70 years since she took the throne on 6 February 1952), has tested positive for Covid. The statement read:
"Buckingham Palace confirm that The Queen has today tested positive for Covid. Her Majesty is experiencing mild cold-like symptoms but expects to continue light duties at Windsor over the coming week.

"She will continue to receive medical attention and will follow all the appropriate guidelines."
England is looking forward to 'Freedom Day' on Thursday, when it's expected all Covid-19 curbs (including compulsory self-isolation) will end. Prime Minister Boris Johnson is expected to unpack his 'Living with Covid Plan' tomorrow; encouraging citizens to rather take responsibility to do the right thing to prevent getting or spreading Covid.
WATCH The Queen on Wednesday: "As you can see, I can't move"
Just days ago, the Queen admitted light-heartedly – when asked how she was during a meeting – that she could not move.
UPDATE: Since the story broke that the Queen has tested positive for Covid, many 'God Save the Queen' messages have poured in from concerned citizens around the UK and the world, willing her to recover; and several people have gathered at the entrance to Windsor Castle.